BigID for CMMC
Learn how BigID can help organizations enhance their cybersecurity posture and protect sensitive data in accordance to the DoD's Cybersecurity Maturity Model Certification (CMMC)
Get Started
CMMC Framework
The CMMC framework defines three progressive levels of cybersecurity consisting of requirements similarly found in NIST Cybersecurity Standards. DIB organizations reach certain cybersecurity levels depending on their involvement with the DoD and subsequently CUI.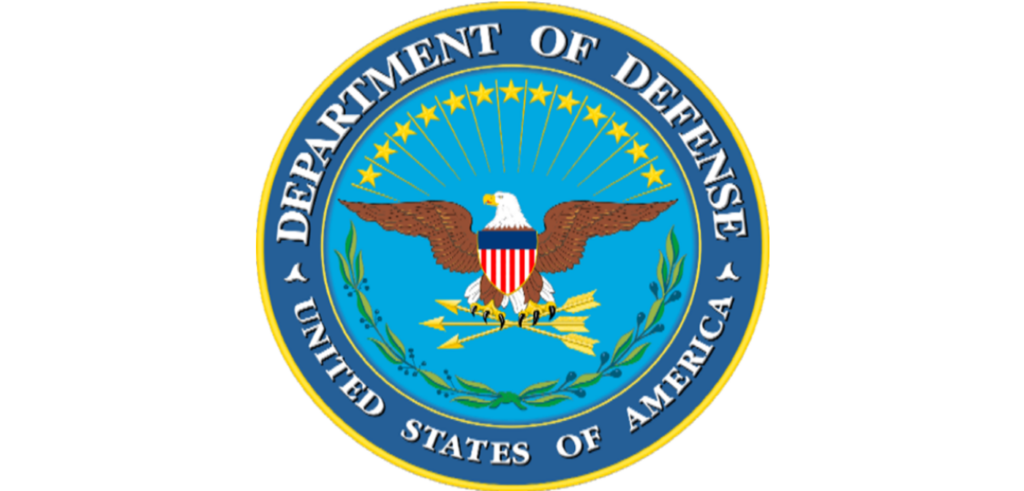 Find and Classify Your Sensitive Federal Data with Advanced Context
The CMMC requires properly managing the security of all sensitive or critical data with respect to FCI or CUI. BigID leverages traditional and advanced classification techniques using NLP and ML to confidently classify and categorize more types of data, at scale. Leverage OOB definitions or define your own data sensitivity or criticality levels and automatically highlight your data at risk. Prioritize data at risk and implement proper controls.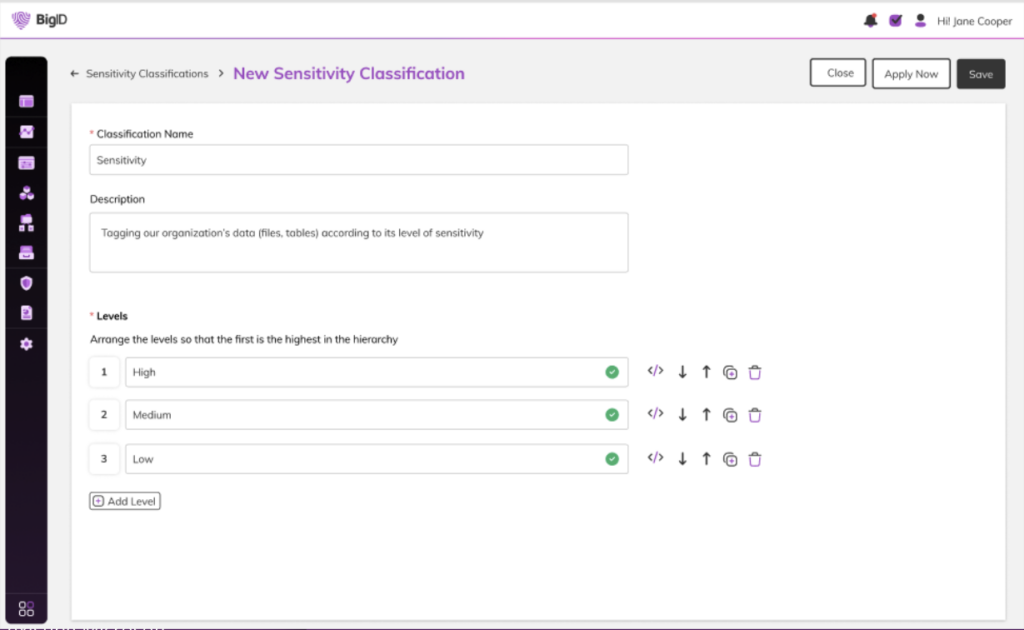 Help Limit Access to Sensitive Information to the Right Users (1.001, 1.076)
Reduce risk by managing access to sensitive and critical business data, including FCI and CUI. CMMC requires organizations to incorporate access control to identify who has (and who should have) access to sensitive data. BigID's Access Intelligence App helps organizations identify and remediate high-risk data access issues with ML-based insight to identify and prioritize file access risk.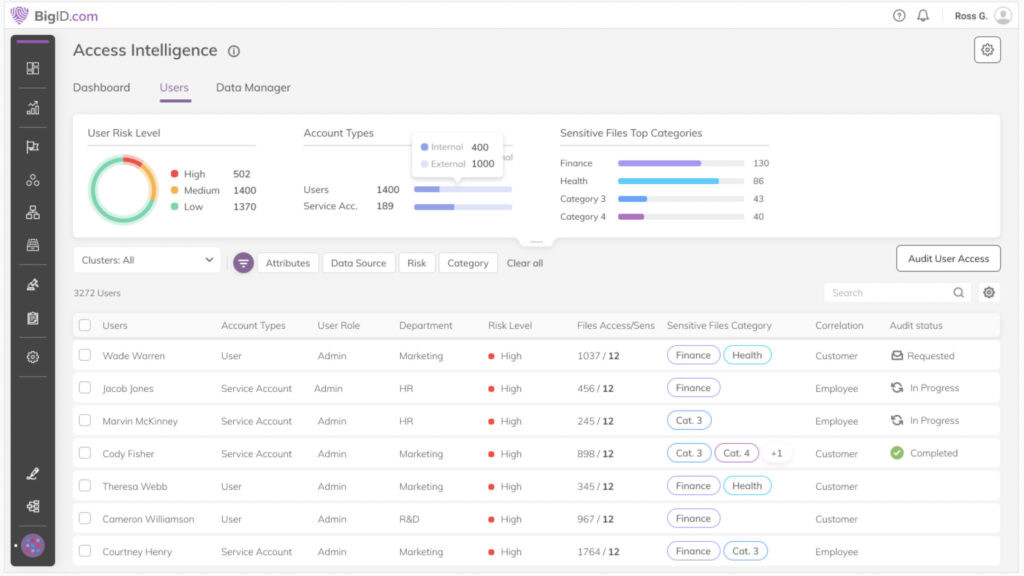 Verify and Help Limit Connections To & Use of External Information Systems (1.003, 1.004)
Discover, document, and report on third-party data sharing, including FCI and CUI. As a key element of their transparency obligations, CMMC requires that applicable organizations verify and limit third party access to their information. BigID provides the ability to automate the generation of data flows encompassing data transfers, and validate third party data flow contractual provisions covering third party name, business process and data categories with data-driven insights.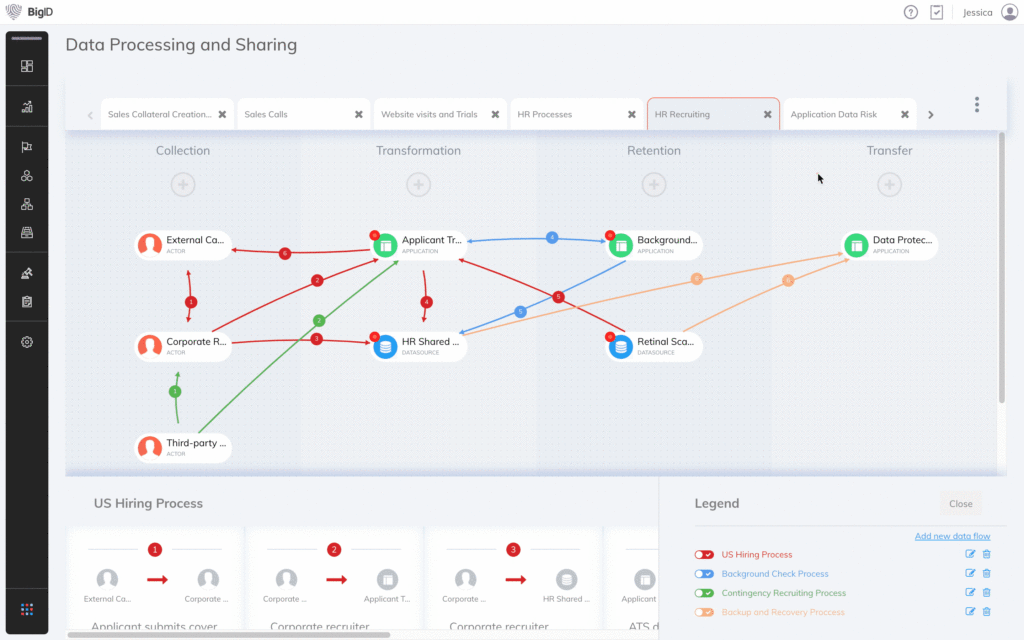 Retain or Discard Sensitive Data (1.118)
Leverage ML-based discovery in-depth to find and catalog all your data, such as FCI or CUI, and determine which data to maintain or discard — for the data you know about and the data you don't, structured and unstructured, on-prem and in the cloud, across all data types, stores, and sources — all in a unified interface. Import existing policies or create custom data retention rules to act on data aging. Tag what data to keep, set up workflows to manage how long to keep it, and mark over-retained data for deletion.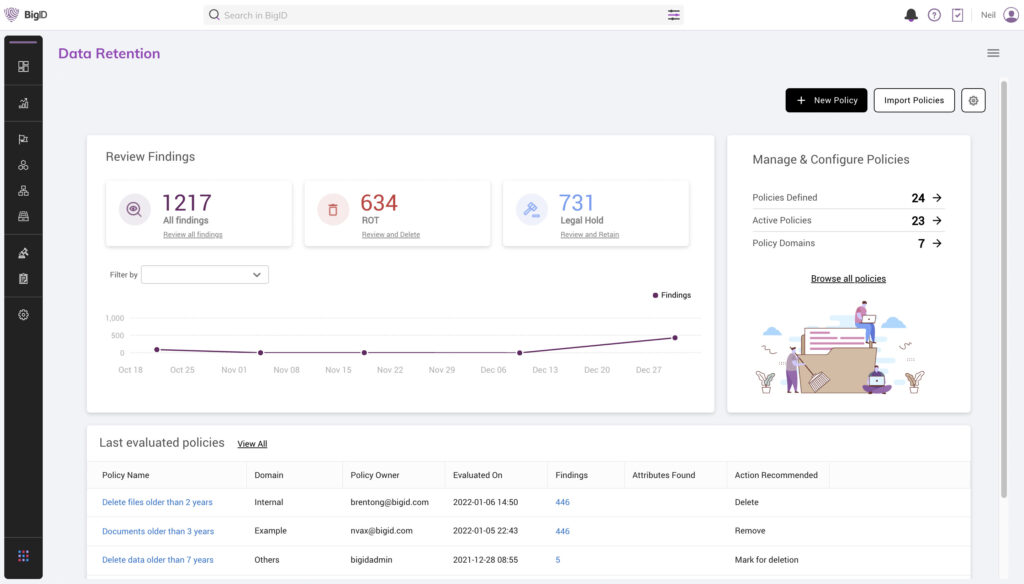 Explore BigID Solutions for CMMC