Privacy Management Suite
Data-driven privacy compliance and automation for new and emerging data privacy and protection regulations
See BigID in Action
Privacy-Centric Capabilities
Find, map, classify, and inventory all types of personal and sensitive data including PII, PI, NPI, SPI and more at scale.
Quickly respond to and manage data rights requests, cookies, consent opt-in, opt-out, and capture preferences through an intuitive privacy self-service portal with customizable workflows.
Dynamically locate all data (PI/PII) aligned with a user's profile, automate data access request fulfillment and data deletion validation, and generate bespoke data subject access reports via APIs at scale.
Simplify regulatory reporting and analysis by mapping data flows, data processing activities, breach impact, and 3rd party data sharing to maintain continuous PIA compliance.
Manage data lifecycle of structured & unstructured data, establish and enforce data retention policies and deletion policies related to regulations, and take action on data for privacy, protection, and perspective.
Leverage Data Risk Scoring to define and enforce risk-based governance, define and enforce policies, flag cross-border data transfers, and find open access and over-privileged data.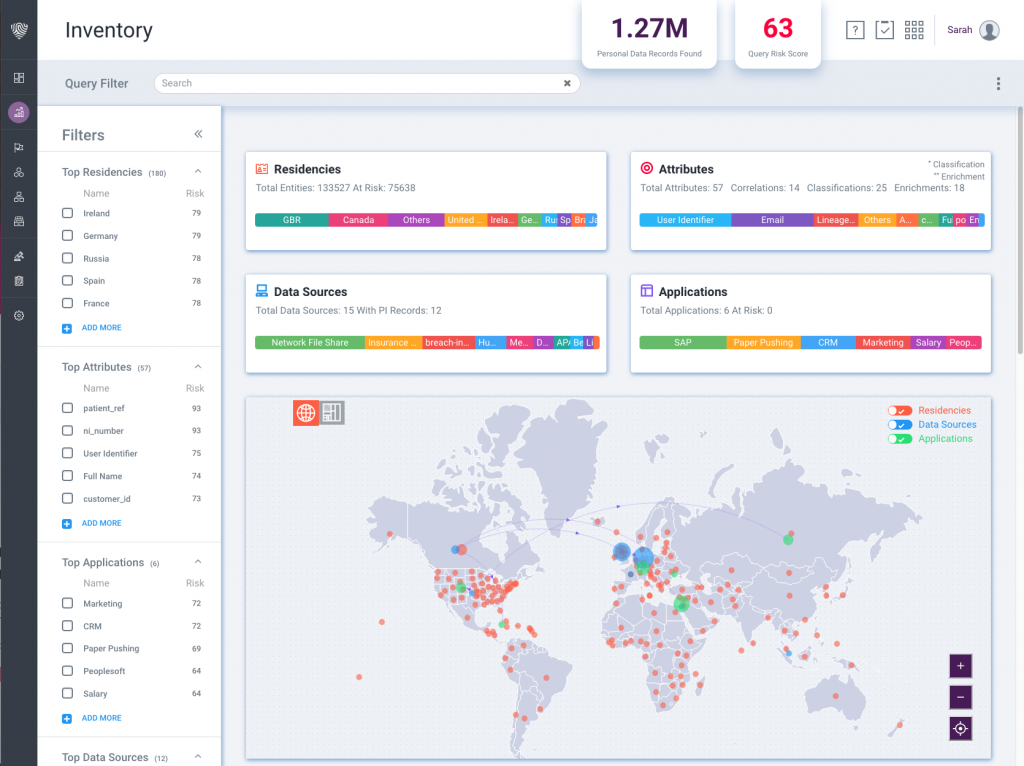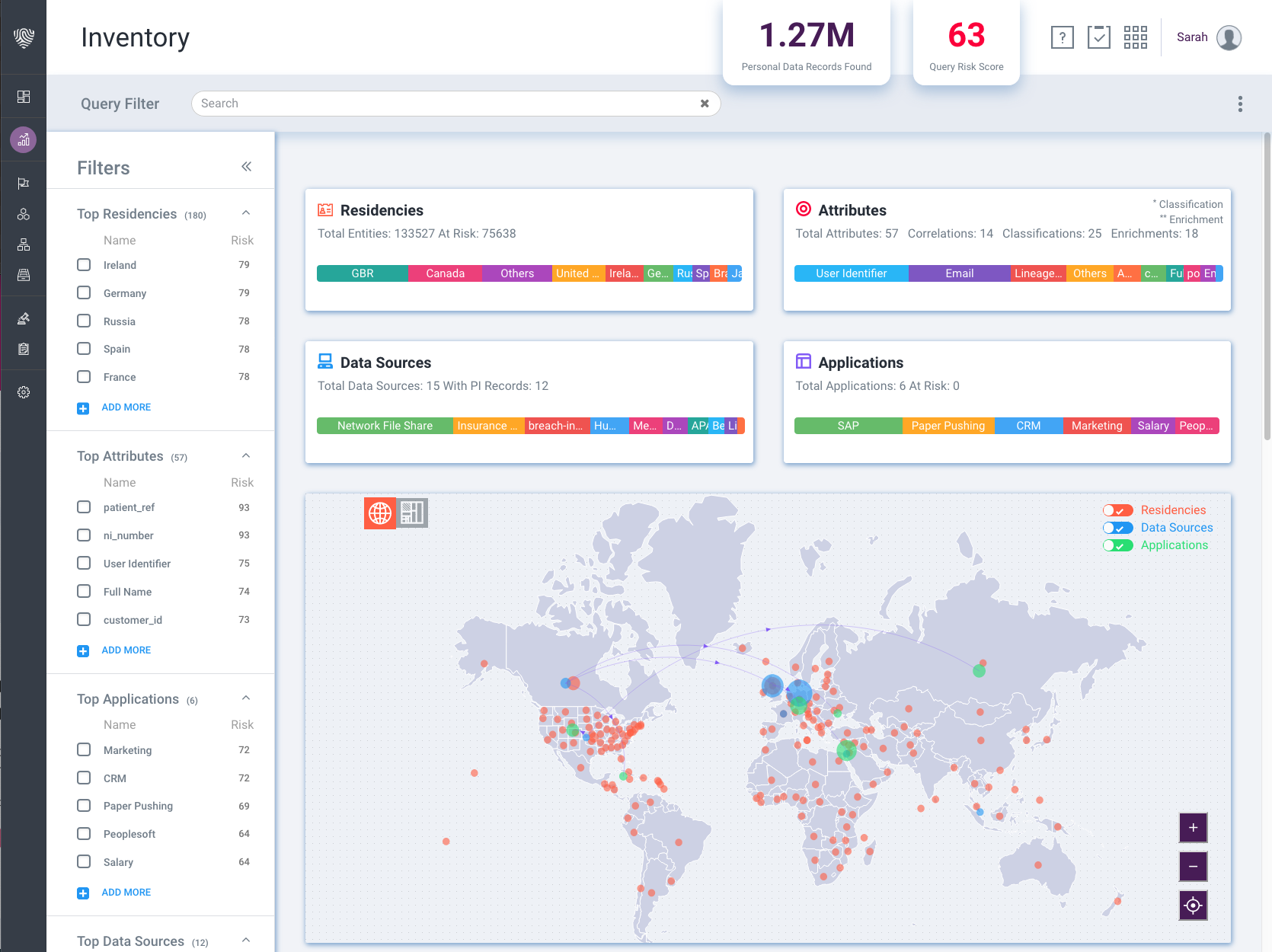 The State of Data RIghts
Data rights are at the heart of modern privacy regulations. This report, brought to you by IAPP and BigID, surveyed 475 privacy and IT professionals from around the world to examine current data rights practices through the organizational structure lens and how these practices may shift in the future.
Download the report to gain insight into the landscape of individual data rights, and learn how organizations provide data transparency to their employees and consumers.
Get the Report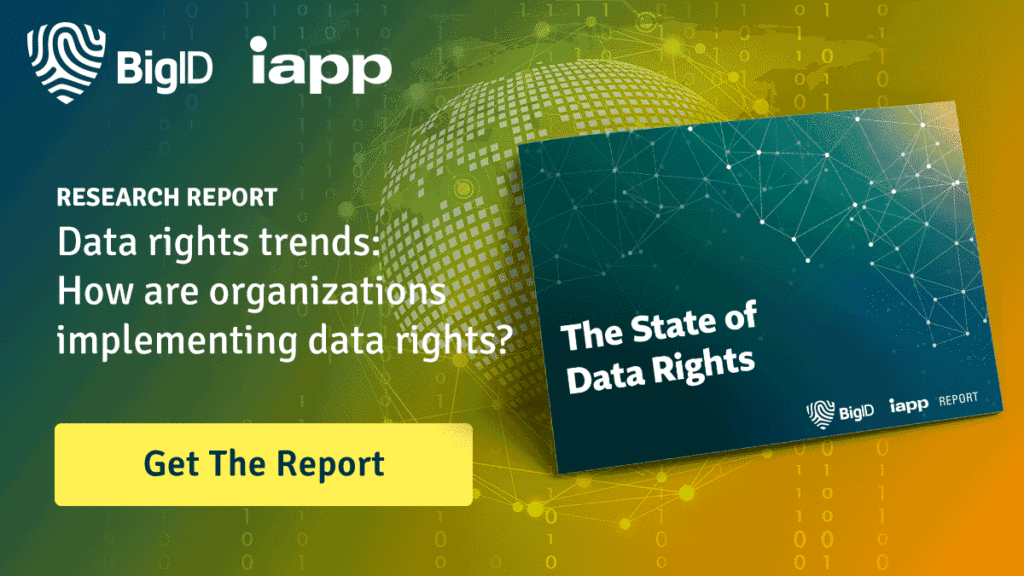 Recognized for Privacy, Protection, and Perspective