Data Rights Automation App
Automate end-to-end data rights fulfillment and reporting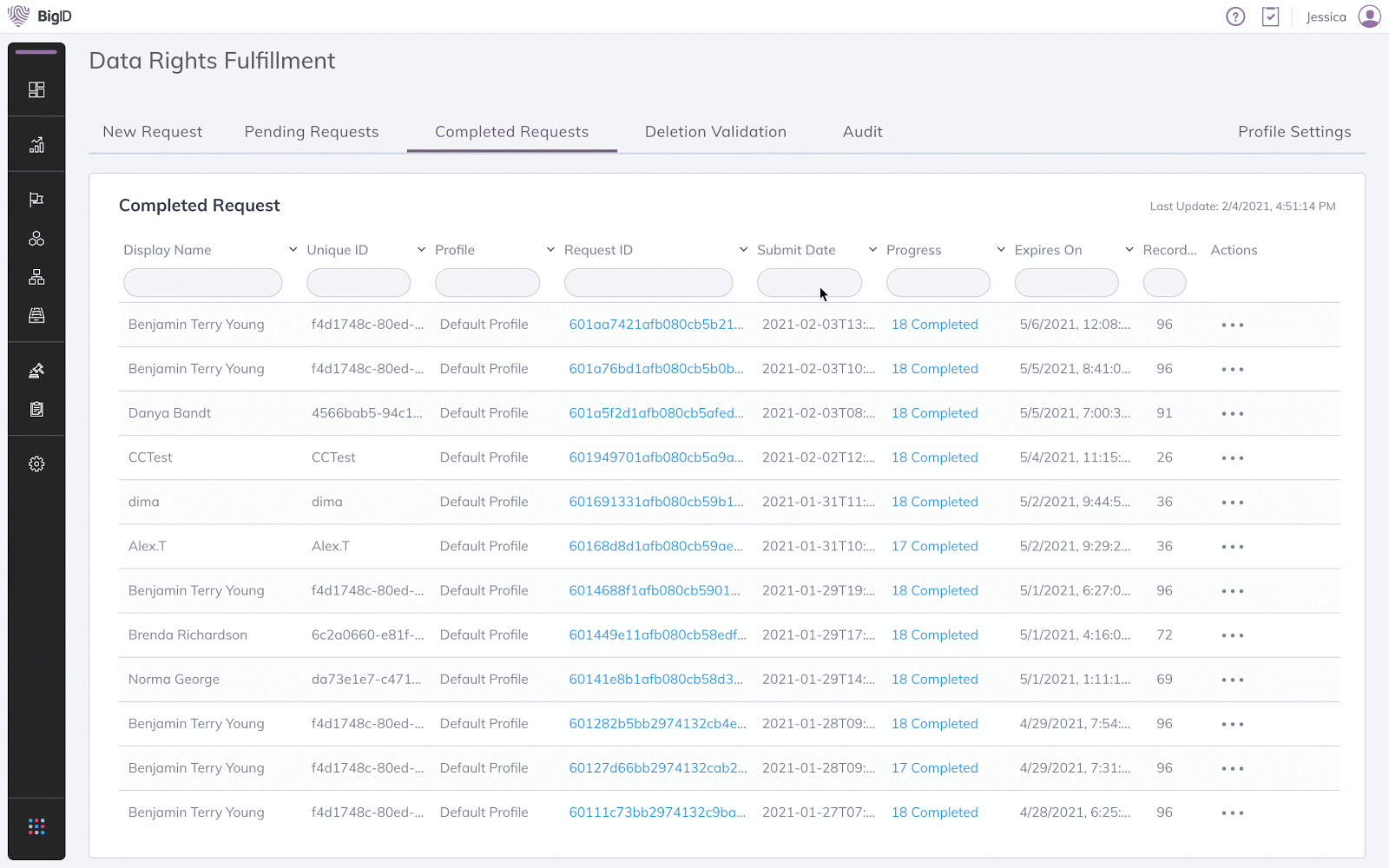 Get the App
Benefits
Quickly Locate All the Data Kept on an Individual

Today, finding personal and sensitive information in the vast stores of data is not enough. BigID enables customers to locate all the data they keep on an individual everywhere. It identifies contextual personal information, automatically determines to whom it belongs, and looks across all data sources.

Fulfill Data Rights Request at Scale

BigID automates DSARs at scale by first finding and inventorying what data the organization has on an individual, and secondly, by fully operationalizing the request and fulfillment activity to accommodate various portal requests, configurable response types, batch for larger volume scenarios, and consent integration.

Effectively Comply With Personal Requirements

Privacy regulations increasingly mandate that individuals have the right to access, correct, restrict, or delete the personal data that organizations collect on them. In order to comply with this, customers use BigID to know their own data to a degree never before needed, correlate any sensitive data accurately back to an individual, and take action on it.

Improve Response Times

No longer process data rights requests manually by phone, email, or an online portal. Achieve consistently timely responses as more requests are being generated with automated workflows that are based on a modern ML-based data discovery foundation.
Automatically Manage Subject Access Requests
BigID automatically inventories customer or employee data as part of its discovery process with no data duplication. Subject data stays where it is, while BigID creates a centralized view into a subject's data index and API access to it.
Get the App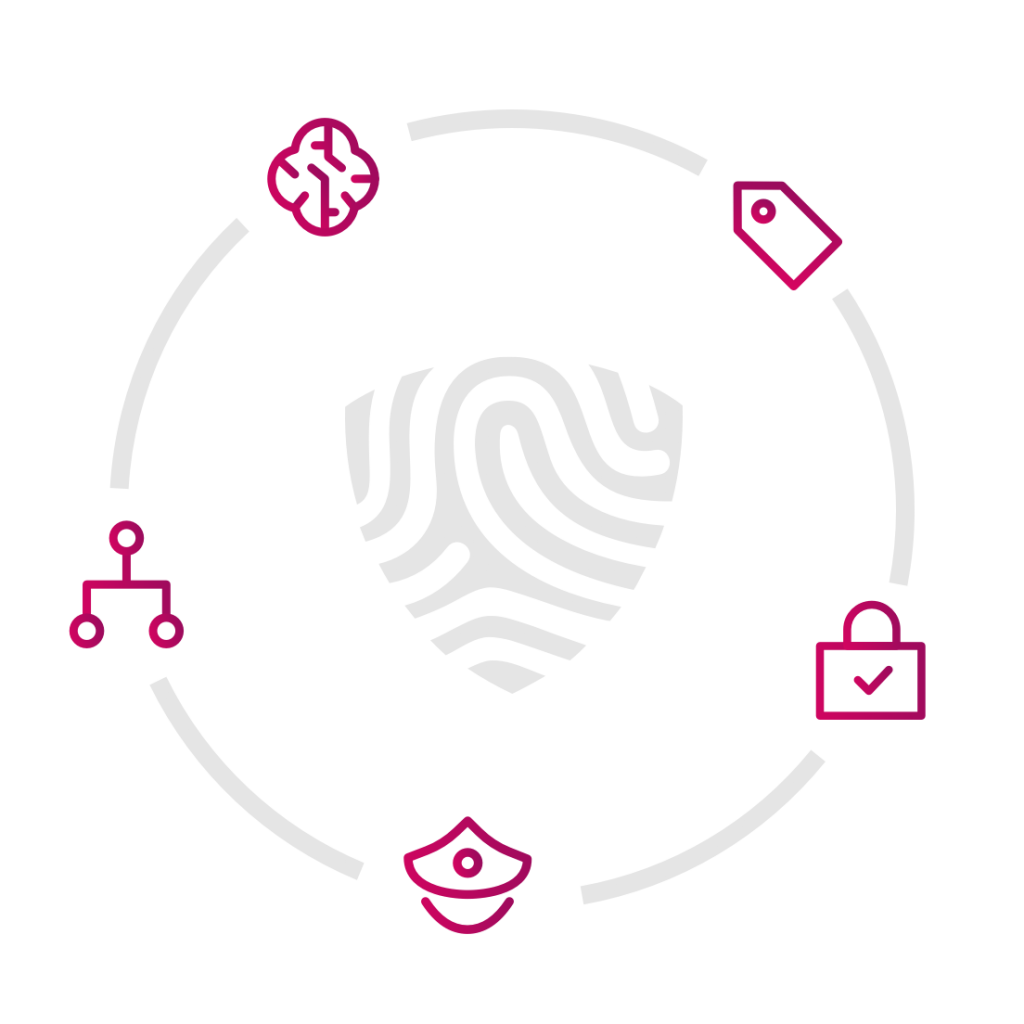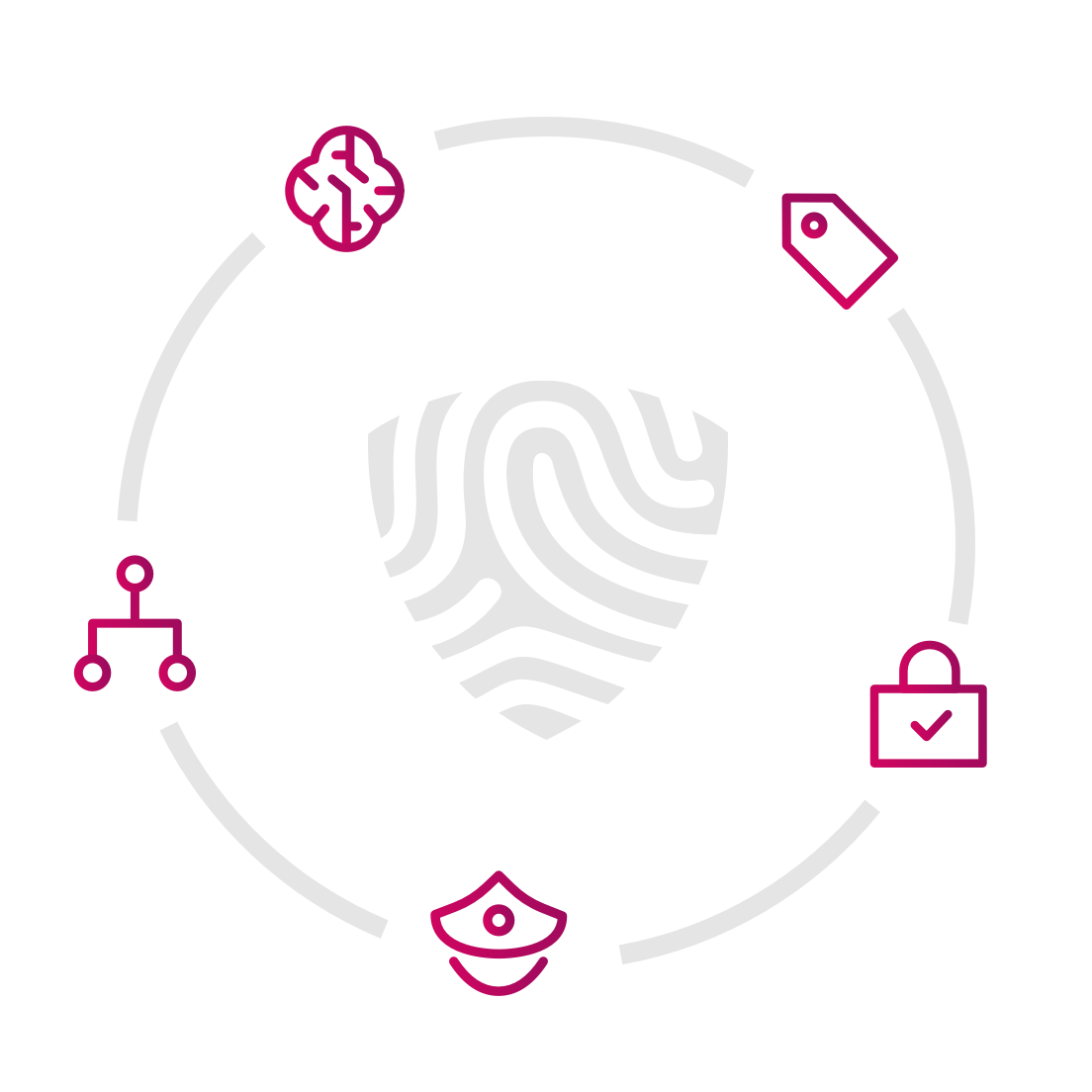 Operationalize Deletion Requests
Comply with regulations and allow individuals to execute their right to have their data deleted upon request. BigID provides deletion template workflows to operationalize right-to-be-forgotten requests, validate data deletion to establish continuous compliance, and alert on policy violations.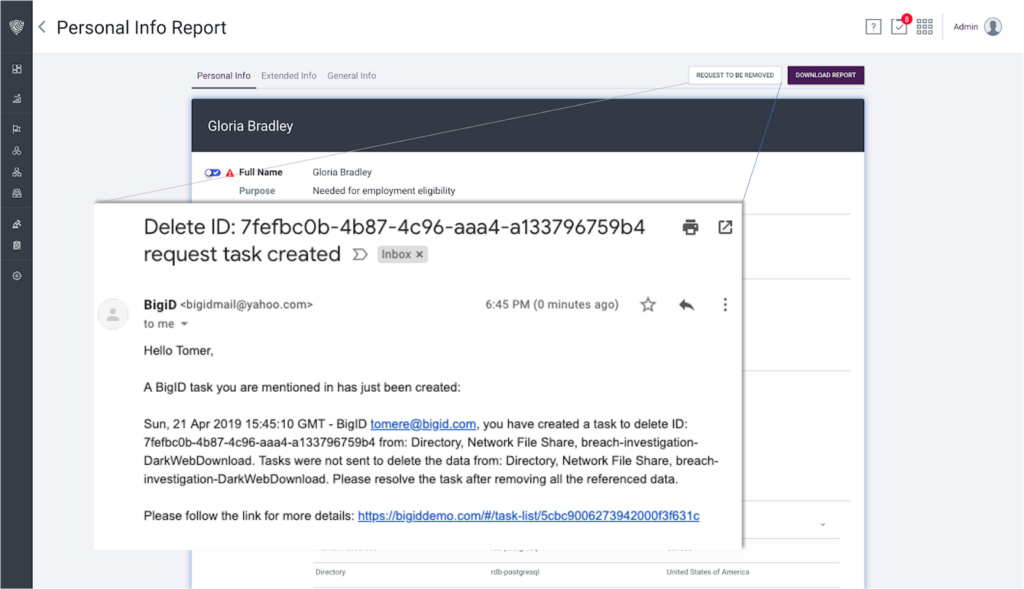 Consent Governance
Automatically correlate multiple consents, preferences, opt-out records, and logs to personal information extracted by the BigID platform. Assess and analyze data collection and processing against agreements, identify where consent is needed, and look for data that needs to be deleted because no consent was captured.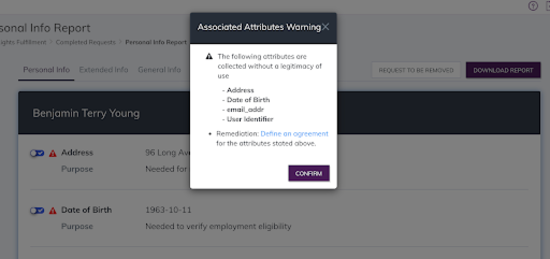 Subject Access Request Reports
Automatically generate external and internal reports for all DSARs processed with the ability to customize them for your business needs. Integrate relevant records and per-application details of consent collection into the reports. Leverage bulk management capabilities to produce hundreds of reports for lists of individuals simultaneously.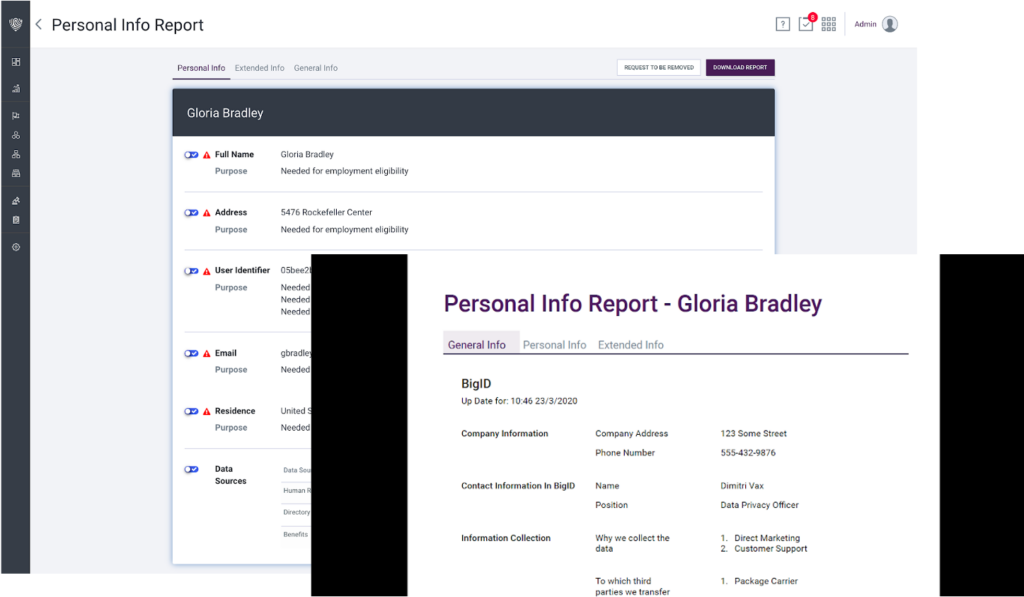 Natural Language Search
BigID offers an intuitive interface that allows finding an individual or group through a google-like search, generate reports, and validate data deletion. A technology that can be operated by non-technical groups in legal or data records teams.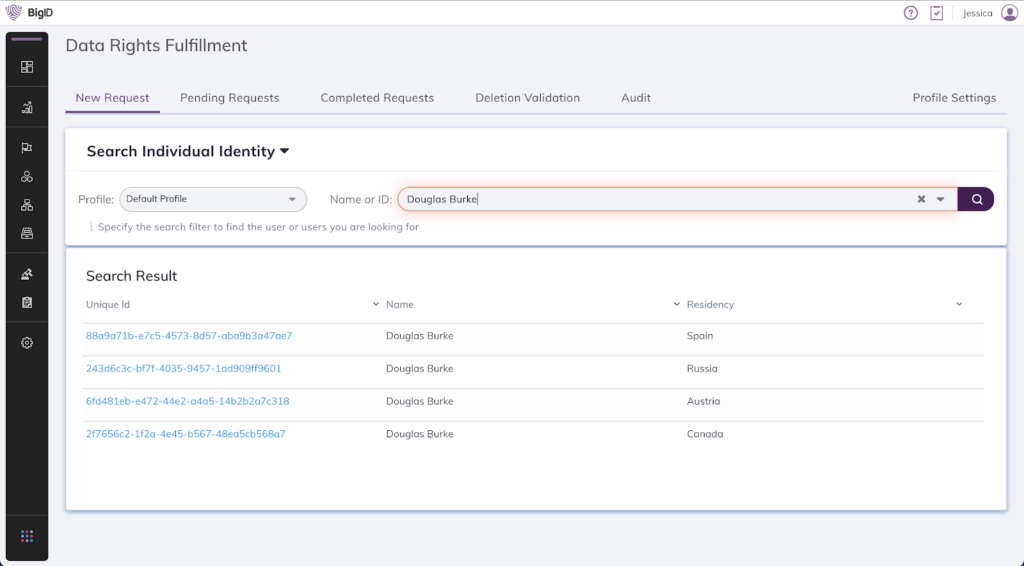 Explore the BigID Privacy Suite
Awards & Recognition