Data Rights Fulfillment App
Automate end-to-end data rights requests and reporting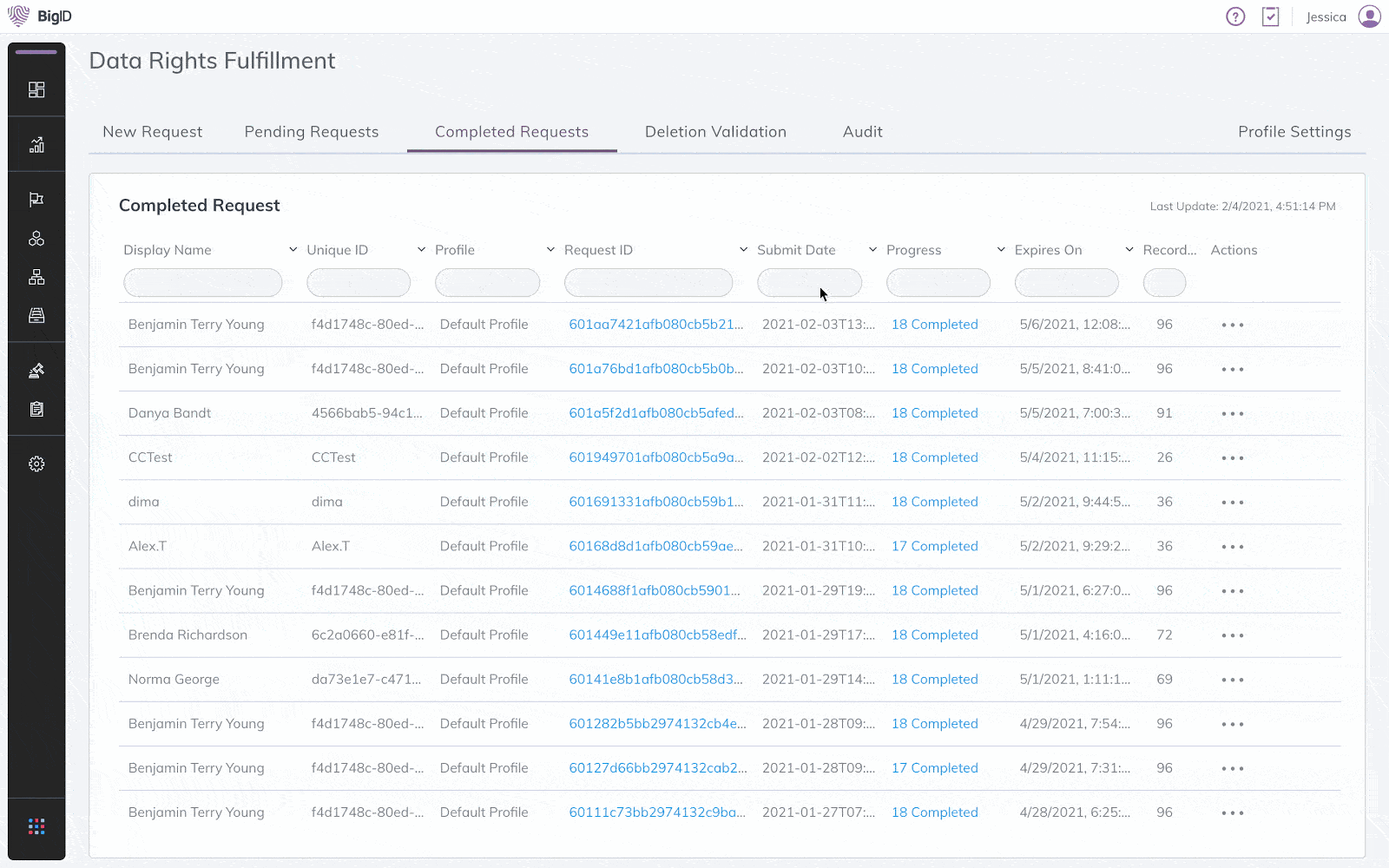 Learn More
Manage data rights requests
Manage DSARs at scale by discovering, classifying, and connecting personal data to specific individuals. Automatically fulfill data rights requests easily and accurately – from right to access to data deletion – with comprehensive workflows driven by deep data discovery.
Enable data deletion requests workflows for indexed PI by location – and ensure ongoing, automated validation of individual deletion requests. Continuously validate individual data deletion, and identify and flag inadvertent data collection and processing to minimize compliance violations and business risk.
Generate customizable external and internal reports for all DSARs processed by integrating relevant records and per-application details of an individual. Correlate any sensitive data accurately back to an individual, and take action on it.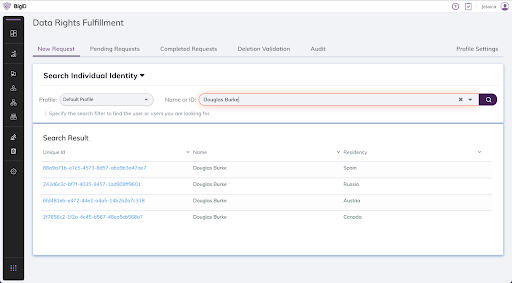 DSAR done differently
Automate DSARs
Individual & Bulk Requests
Validate Deletion
PI Inventory
Customizable Reporting
Increase Your Scalability
Automate Data Rights
Manage Data Rights Requests Explore the BigID Privacy Suite