Data Remediation App
Enable remediation of high risk, sensitive, and regulated data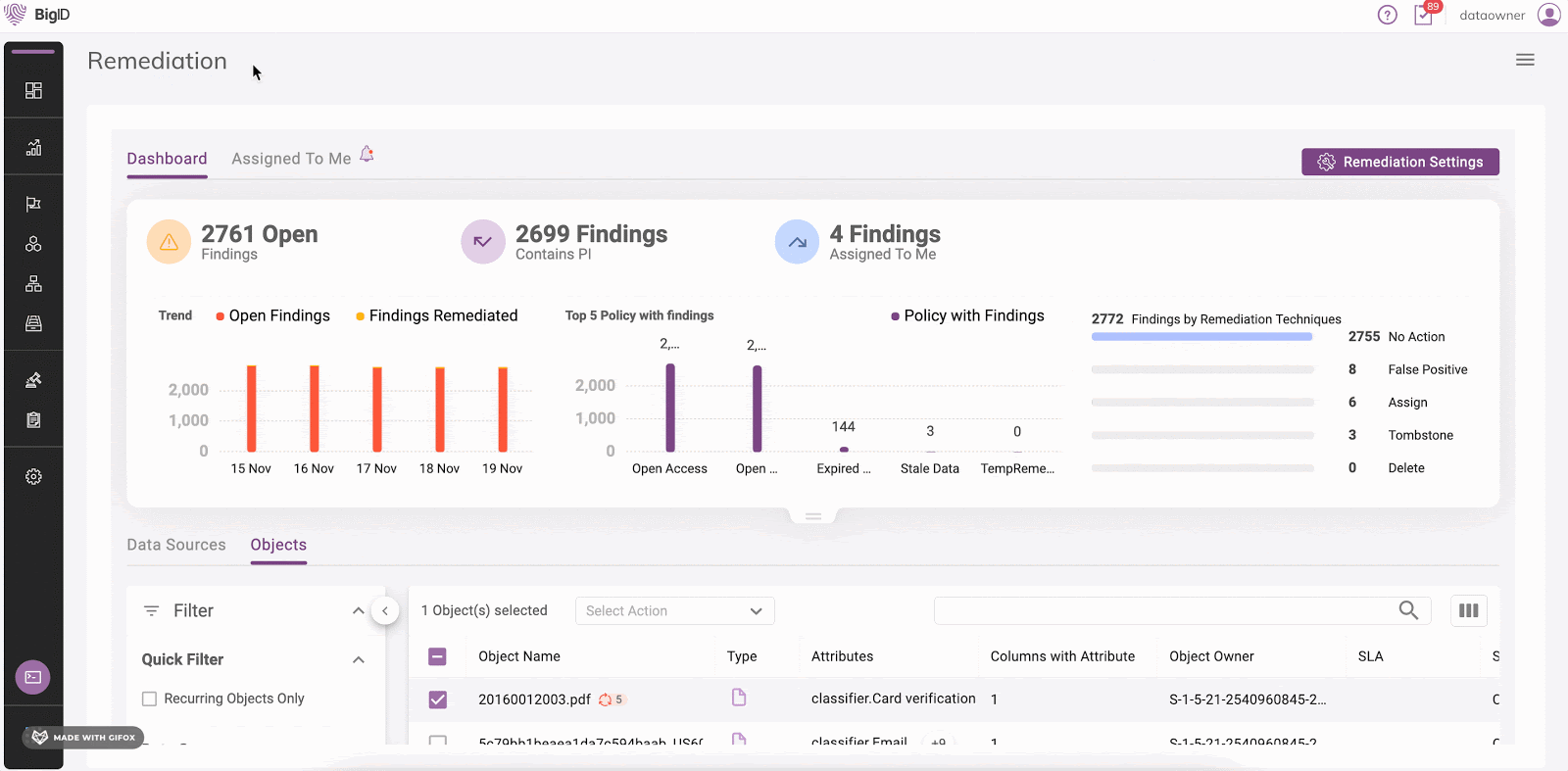 Learn More
Data remediation that works for you
Manage data remediation all in one place: a single pane of glass to mark data to be archived, quarantined, deleted, masked, encrypted, anonymized, and more.
Delegate decisions to the right people, and make better data driven decisions.  Assign findings and tasks to the right data owners, take action on the right data, and maintain an audit trail of all remediation activity.
Manage open issues based on risk, context, and priority – and customize your remediation actions and policies. Drill down into the data to see policies, violations, activity, access issues, and more.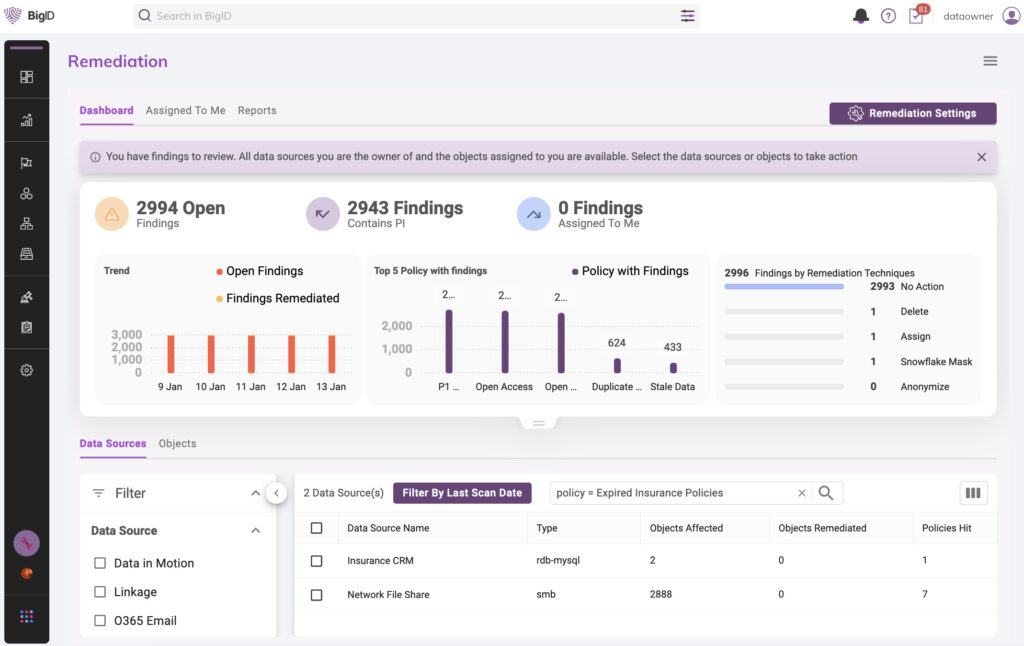 Data remediation done differently
Remediate All Data, Everywhere
Single Source of Truth
Customize for Your Business
Role-Based Dashboards
Assign and Collaborate
Centralized Auditing and Reporting
API-Driven Integrations
Connect Across the Platform Track, prioritize, delegate, and take action to remediate high-risk data with BigID.
Download Datasheet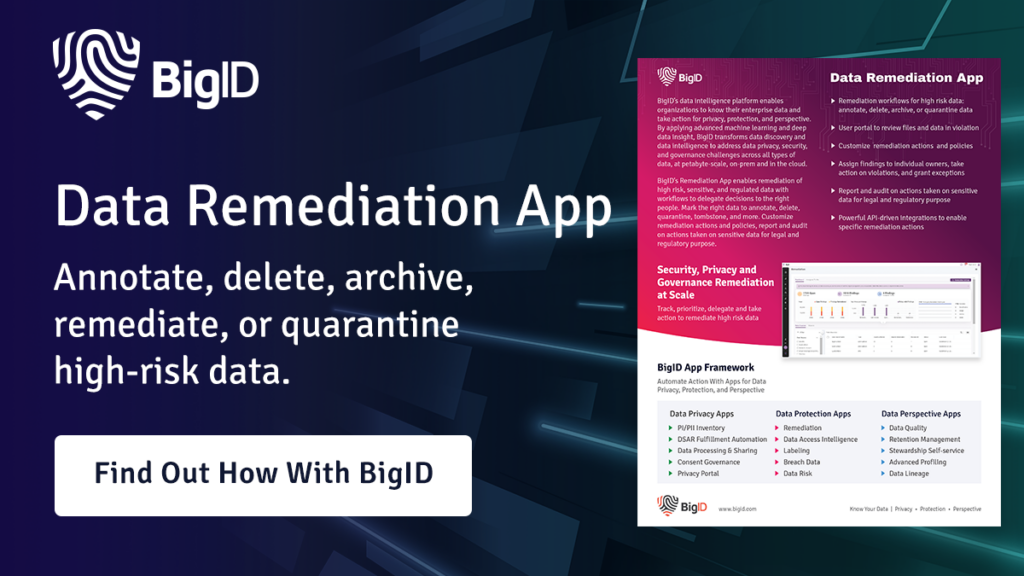 Explore the BigID Data Security Suite