Data Remediation App
Enable remediation of high risk, sensitive, and regulated data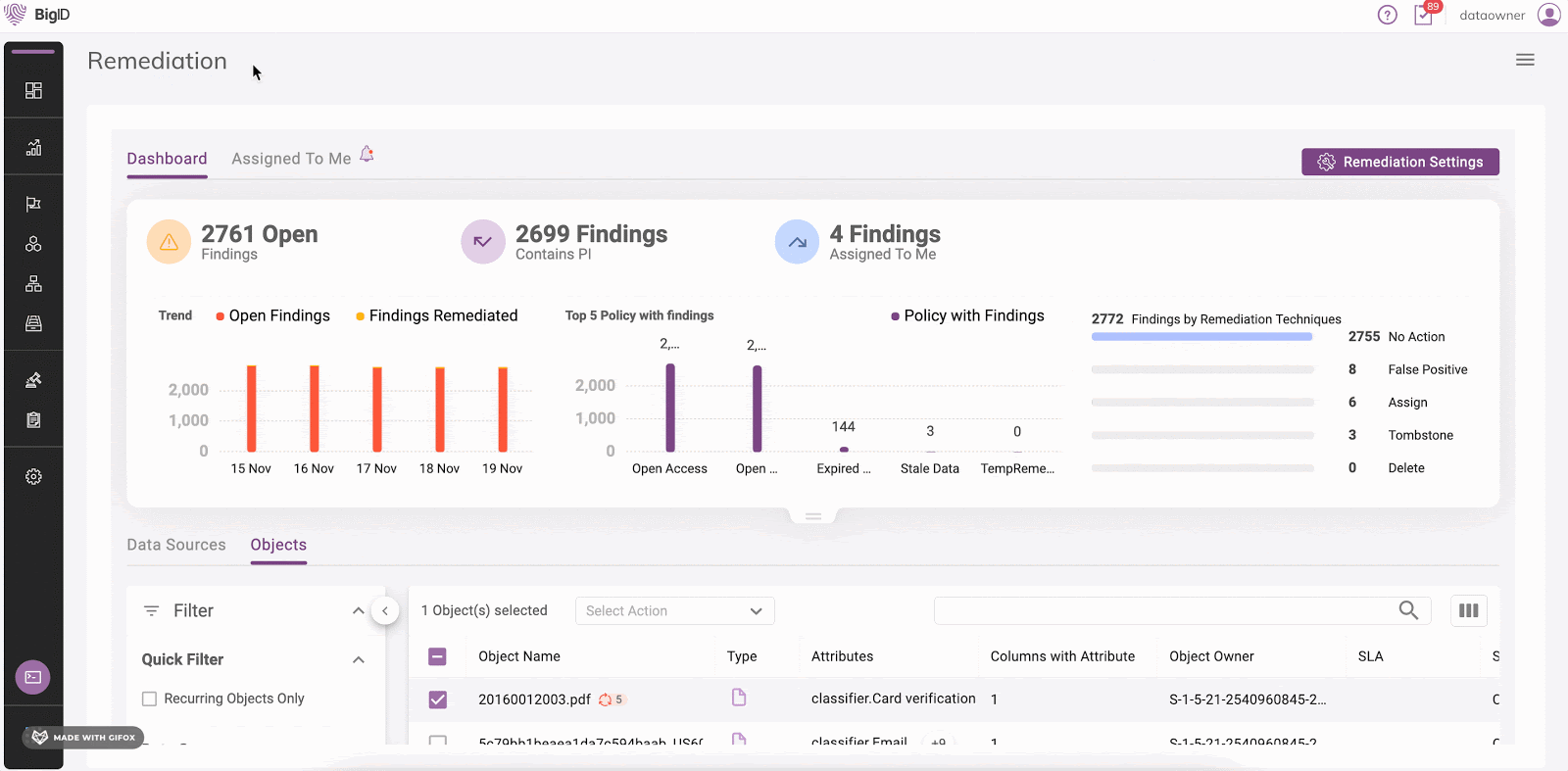 Learn More
Data remediation that works for you
Manage data remediation all in one place: a single pane of glass to mark data to be archived, quarantined, deleted, masked, encrypted, anonymized, and more.
Delegate decisions to the right people, and make better data driven decisions.  Assign findings and tasks to the right data owners, take action on the right data, and maintain an audit trail of all remediation activity.
Manage open issues based on risk, context, and priority – and customize your remediation actions and policies. Drill down into the data to see policies, violations, activity, access issues, and more.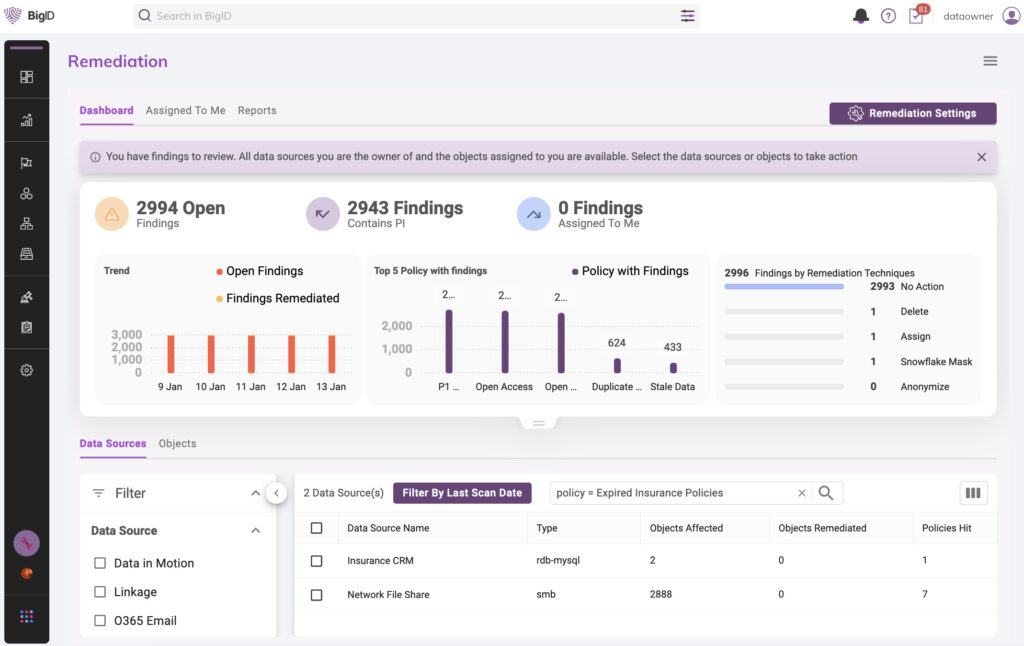 Data remediation done differently
Take consistent actions across unstructured and structured, on-prem and in the cloud.

Remediate All Data, Everywhere

Manage remediation by sensitivity, criticality, policy, priority, owners, data sources, and more.

Single Source of Truth

Define the right remediation action, policies, and approval process - and choose how stakeholders will be notified when an action is needed.

Customize for Your Business

Streamline workflows for data source owners, individual users and auditors.

Role-Based Dashboards

Assign tasks to the right people, leave comments for collaboration, and manage actions.

Assign and Collaborate

Review reports by violation types, by data owner, caption the activity and track everything within one interface.

Centralized Auditing and Reporting

Easily integrate with your existing tech stack - and connect the dots.

API-Driven Integrations

Manage remediation for privacy, security, and governance - from data rights to data retention to data sharing.

Connect Across the Platform Track, prioritize, delegate, and take action to remediate high-risk data with BigID.
Download Datasheet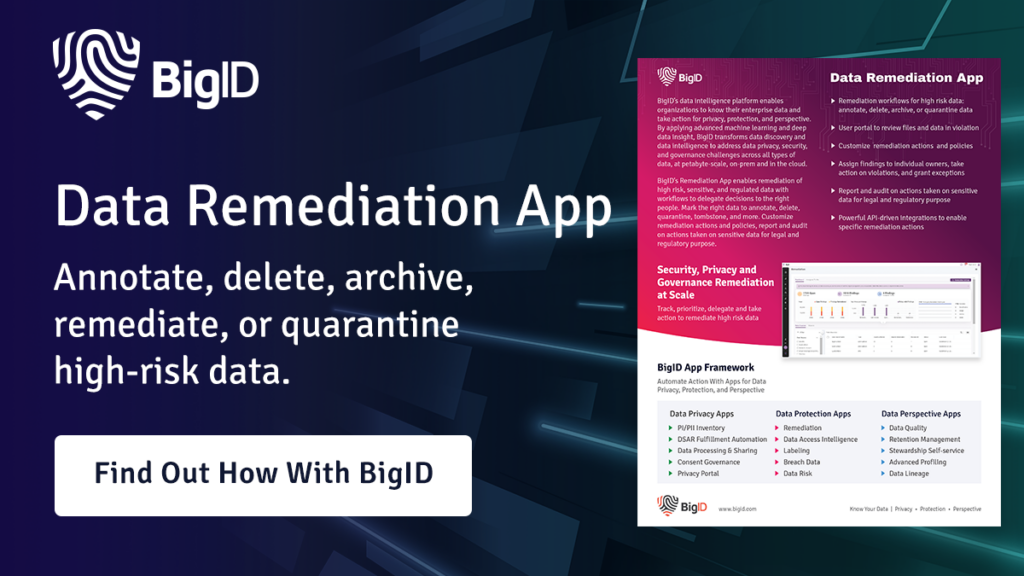 Explore the BigID Data Security Suite