Data Remediation App
Enable remediation of high risk, sensitive, and regulated data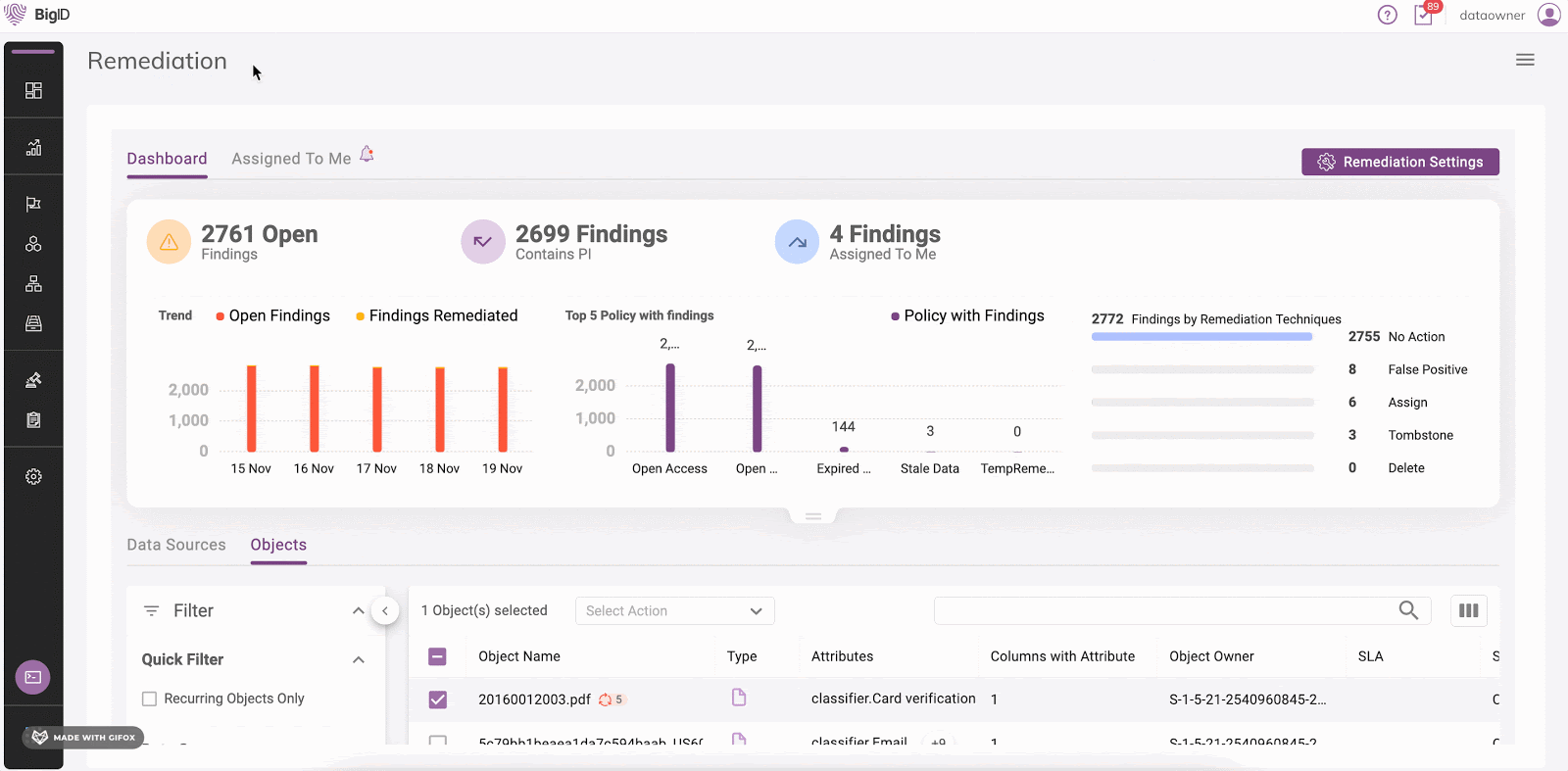 Get the App
Benefits
Remediate High-Risk Data

Remediate sensitive, critical, and regulated data – and leverage remediation workflows to delegate decisions to the right people.

Manage Remediation Activity

Prioritize task management based on sensitivity, remediate violations, and manage exceptions.

Streamline Your Remediation Workflows

View findings and violations across all your data sources and across structured and unstructured data. Prioritize and assign findings to the individuals most qualified to make decisions on that data, and take actions to remediate high risk data.

Centralized Auditing and Reporting

Track, audit and report all remediation activities performed in your data. Review reports by violation types, by data owner, caption the activity and track everything within one interface.
Proactively Manage Remediation
See findings and violations across all data sources and across all data owners in a single pane of glass. View reports by violations, data source, policy and data owner to delegate and take actions on the right data, and audit and report on remediation actions for legal and regulatory purposes.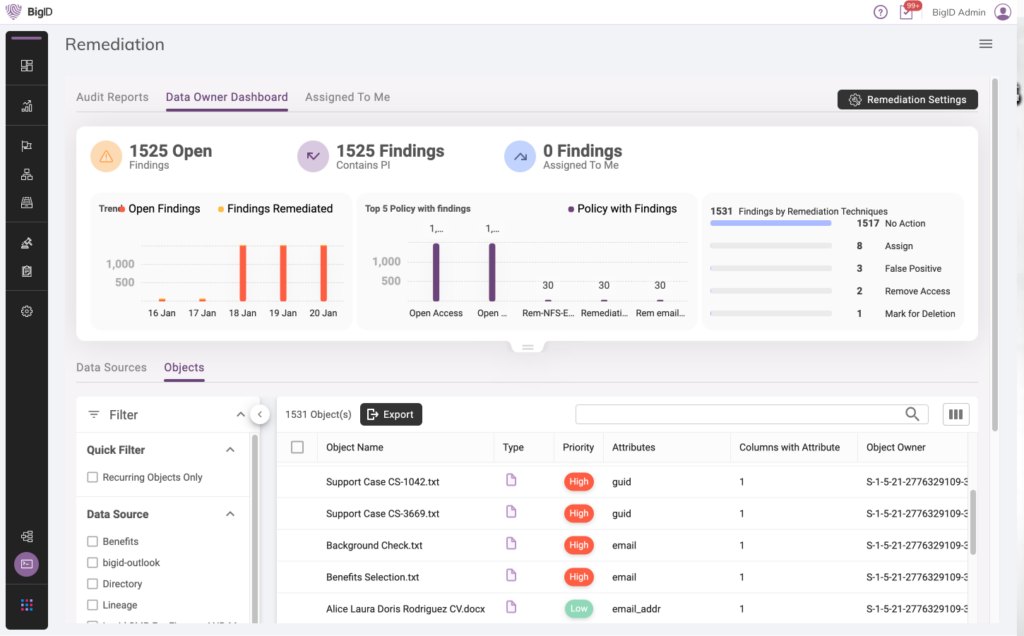 Make Data-driven Decisions
Analyze what attributes are inside each object, see a profile of the data, access the audit trail to investigate what has happened to a particular object in the past, and quickly define and assign a remediation action.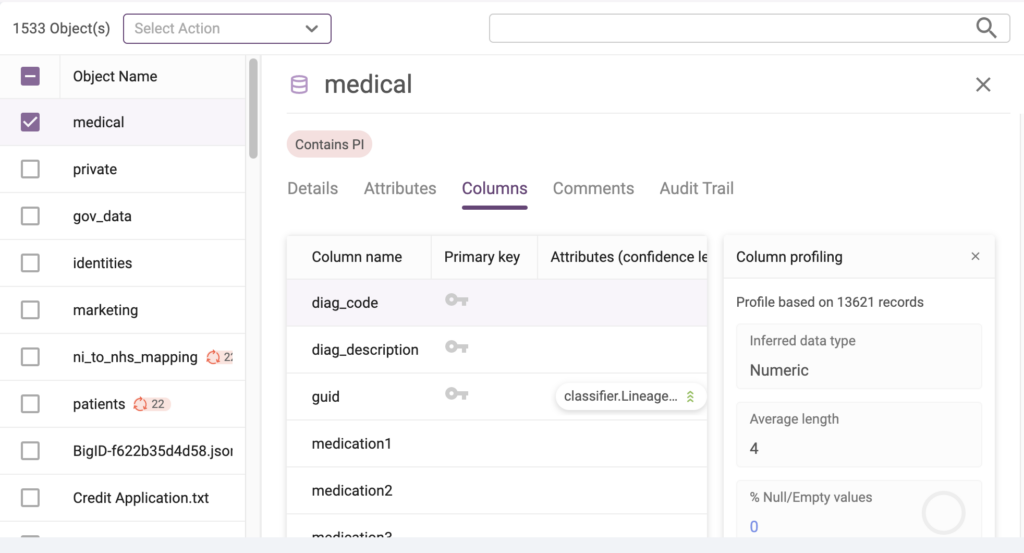 Flag the Right Data for Action
Mark the right data to annotate, delete, quarantine, tombstone, and more. Customers can customize the remediation actions that data owners or individual users can take on their data with an easy-to-use interface, define the approval process and choose how stakeholders will be notified when an action is needed.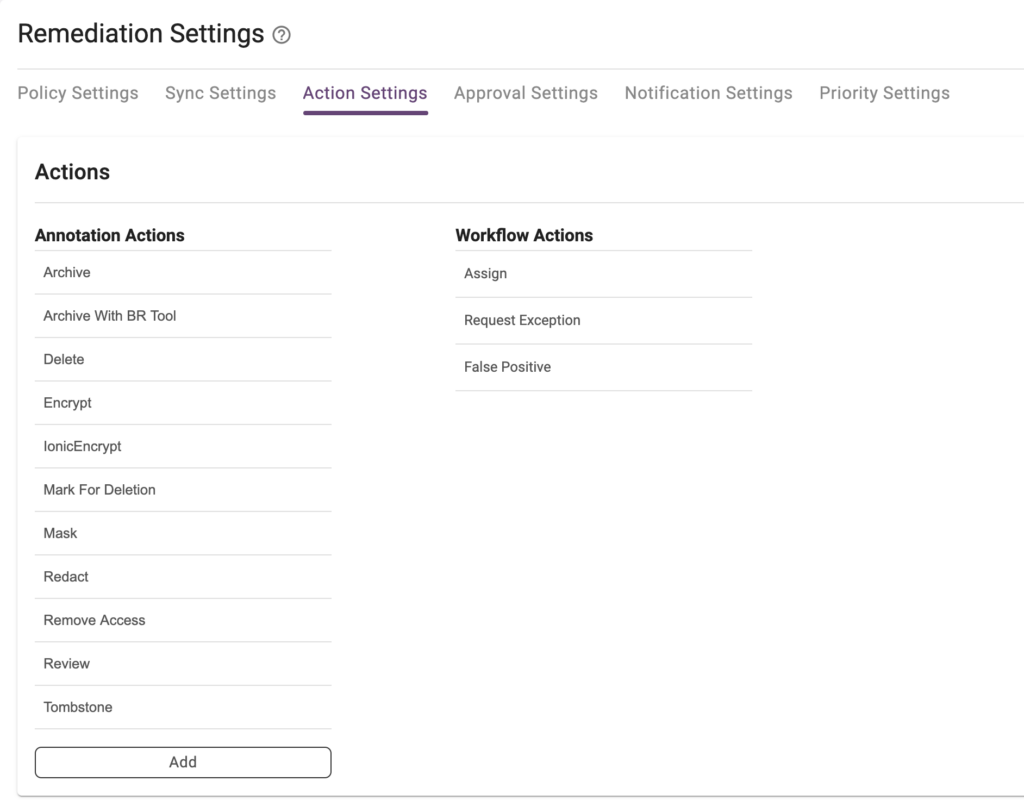 Leverage Workflows by Persona
Implement an effective data remediation plan by allowing your stakeholders to work together from a single interface and provide a streamlined workflow for data source owners, individual users and auditors. Help them define who is going to do what, send processes to the right people, and make sure actions get done.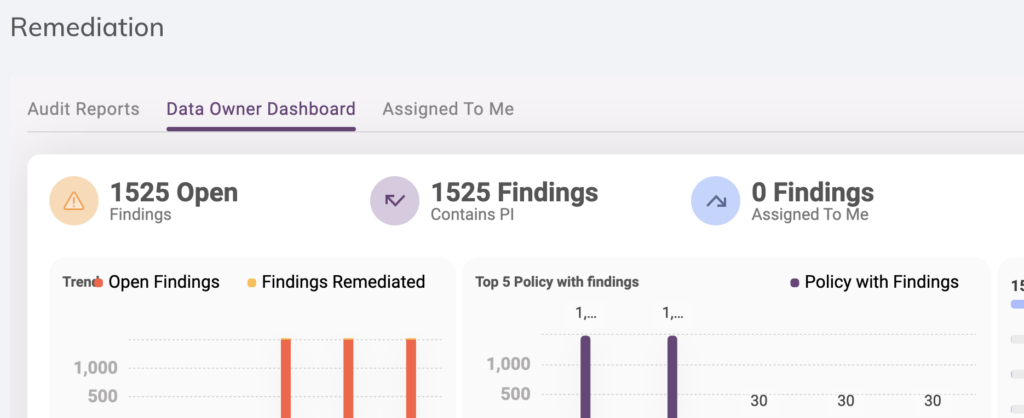 Explore the BigID Data Security Suite
Awards & Recognition