Data Access Intelligence
Identify and remediate high-risk data access issues, at scale.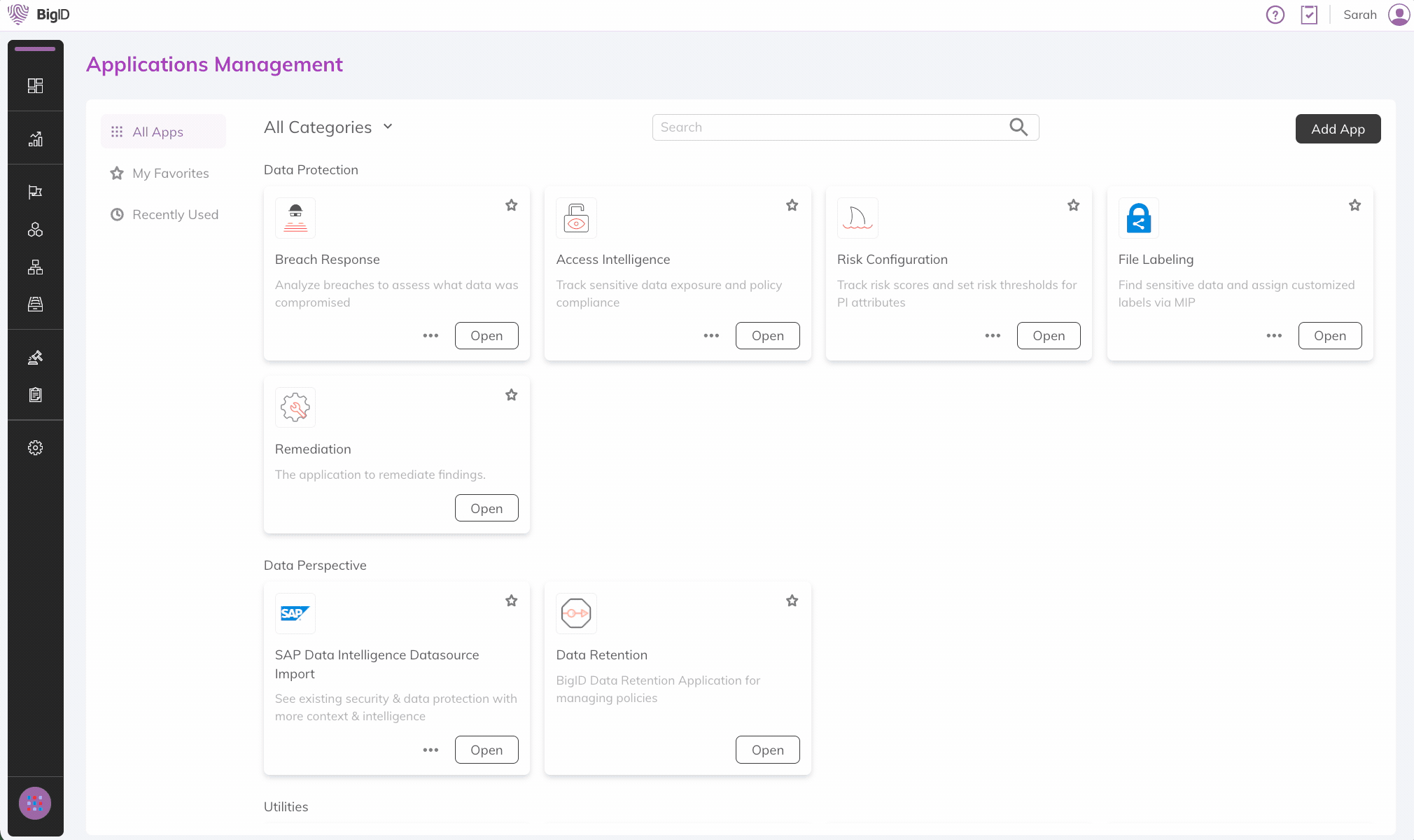 Learn More
Zero Trust for your data
Uncover overexposed user access and over privileged data to protect sensitive or critical data from unwanted exposure. Achieve zero trust by understanding not just users but what data should be locked down – and get to a least privilege model.
Identify, prioritize, enable the right actions for any vulnerable sensitive or critical data that may be overexposed. Get full visibility to enable risk mitigation activities for regulatory purposes requiring significant open-access requirements.
Highlight user groups with access to sensitive, critical, or high-risk data across the environment to mitigate overexposure or over privileged users to ultimately reduce the risk of a data breach.
Automatically carry out remediation to revoke file access violations from users or groups. Remediate directly with BigID's Action Center or delegate to the right person on your team.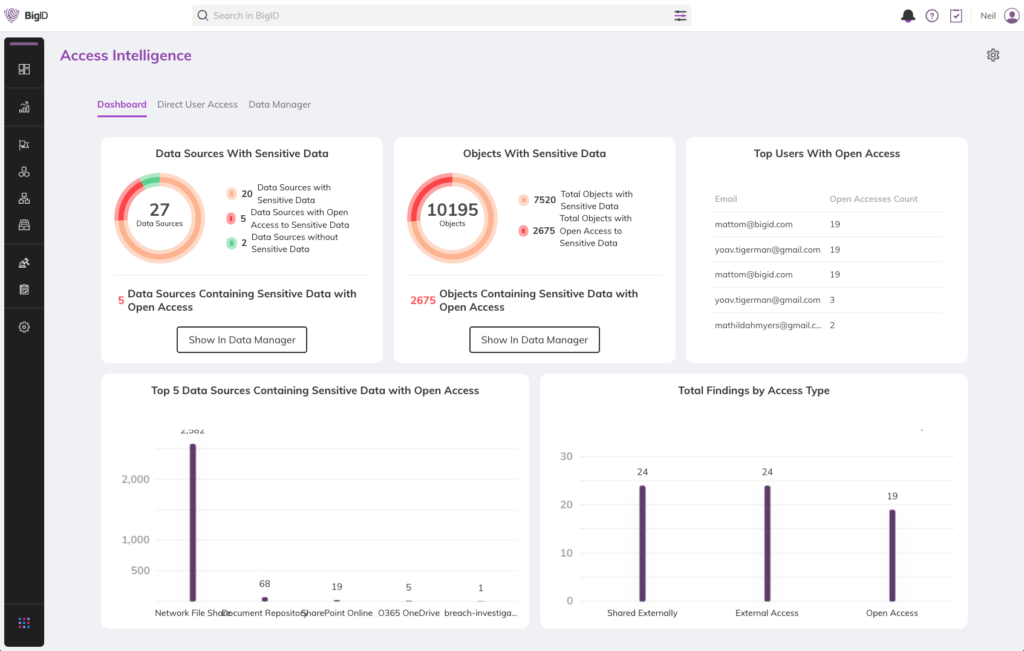 Data access intelligence done differently
ML-based Access Intelligence
Flag & Investigate Access Issues
Generate Audit Reports
Remediate Access Violations
Filter by Open Access
Internal & External Views
Customize Access Type
Centralized Management Explore the BigID Data Security Suite