Access Intelligence
Next Generation File Access Management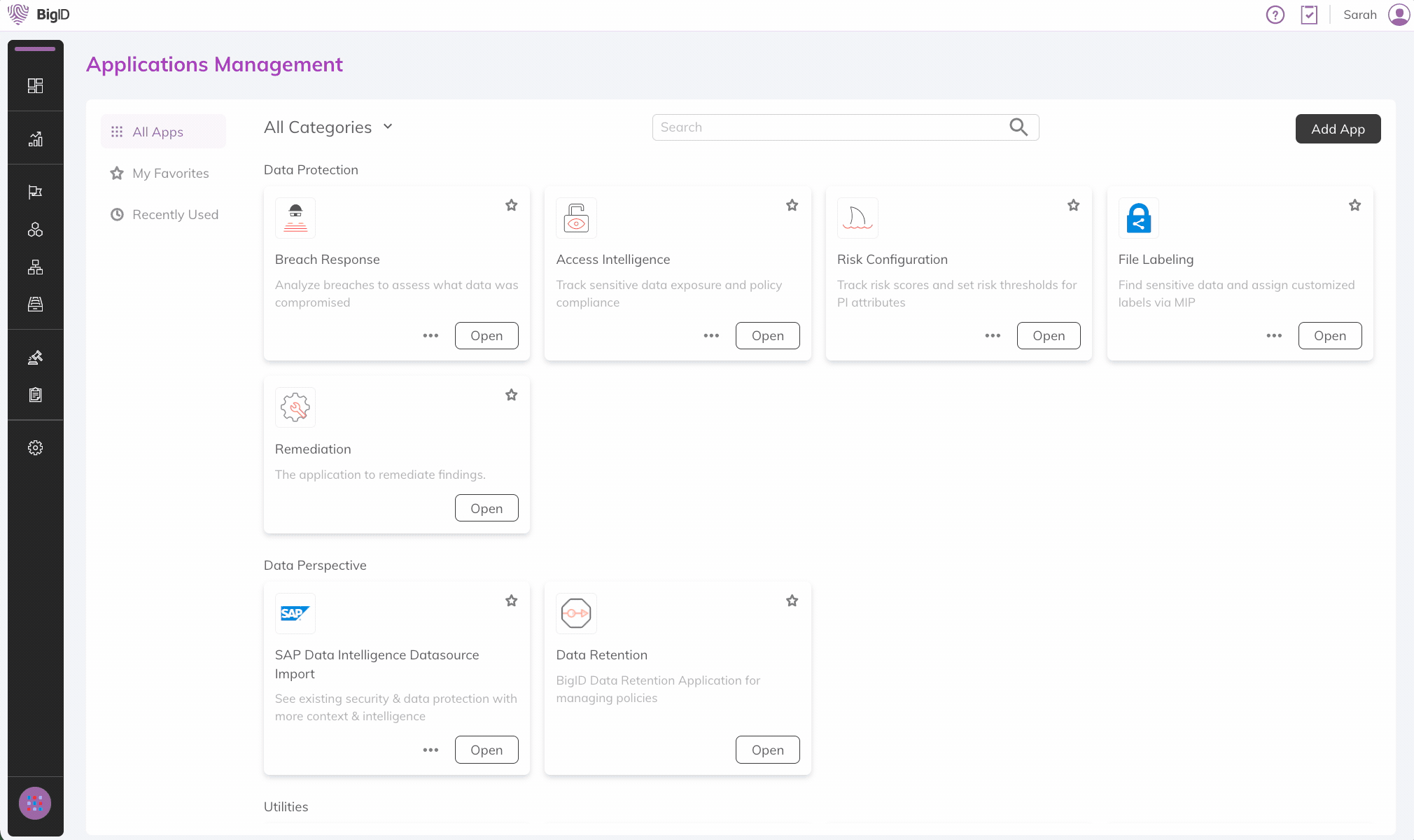 Get the App
ML-based access intelligence
Identify and remediate high-risk data access issues with ML-based insight to identify and prioritize file access risk.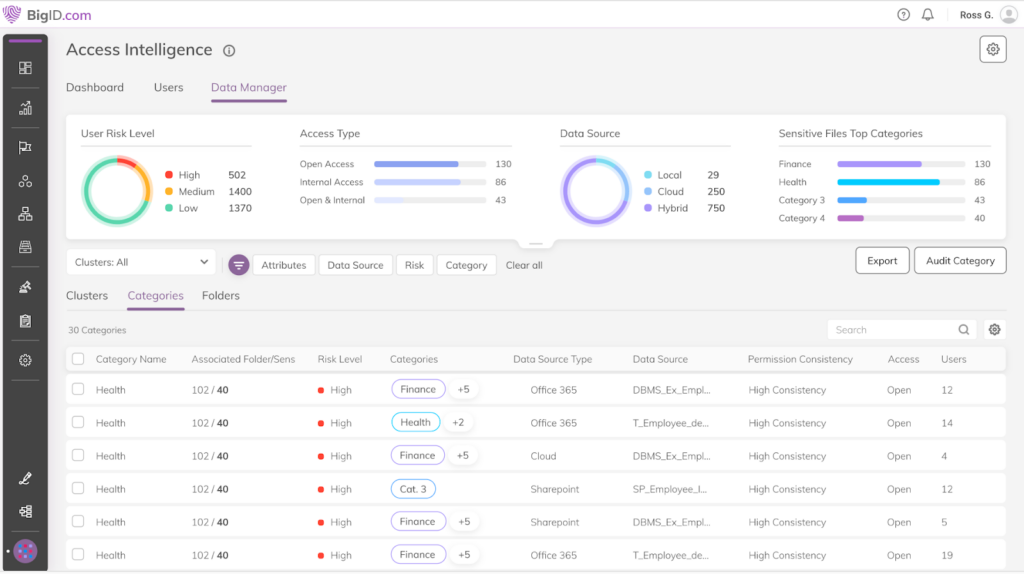 Reduce Risk
Flag and investigate high risk users, groups, and data across the organization. Review file clusters and categories containing sensitive data with open access or accessible to external users, and produce an audit report of high risk targets for permissions review & risk reduction.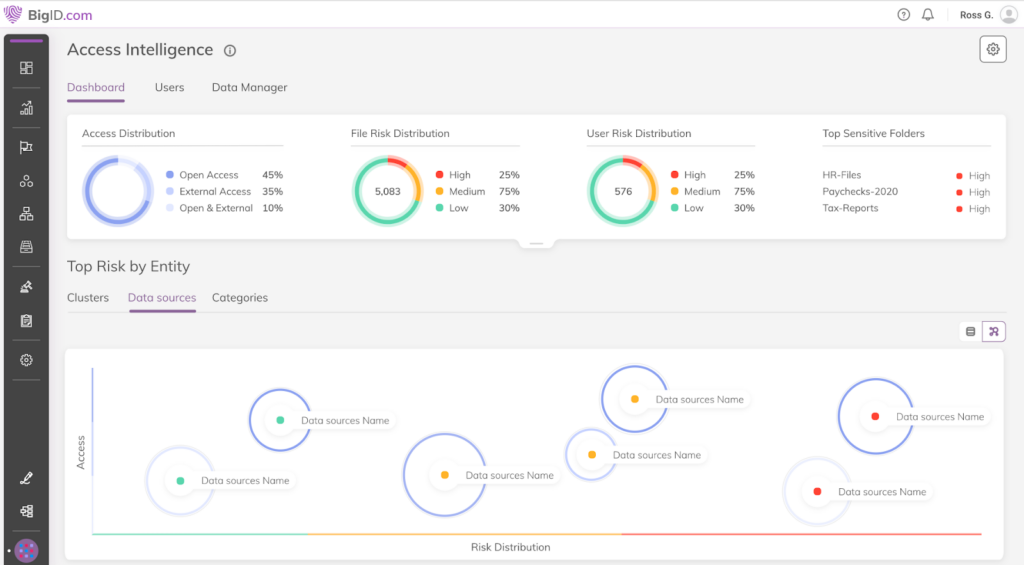 Identify High Risk Users
Get high level permission analysis around targeted datasets based on category and type, and identify users with access to large sensitive datasets for further investigation.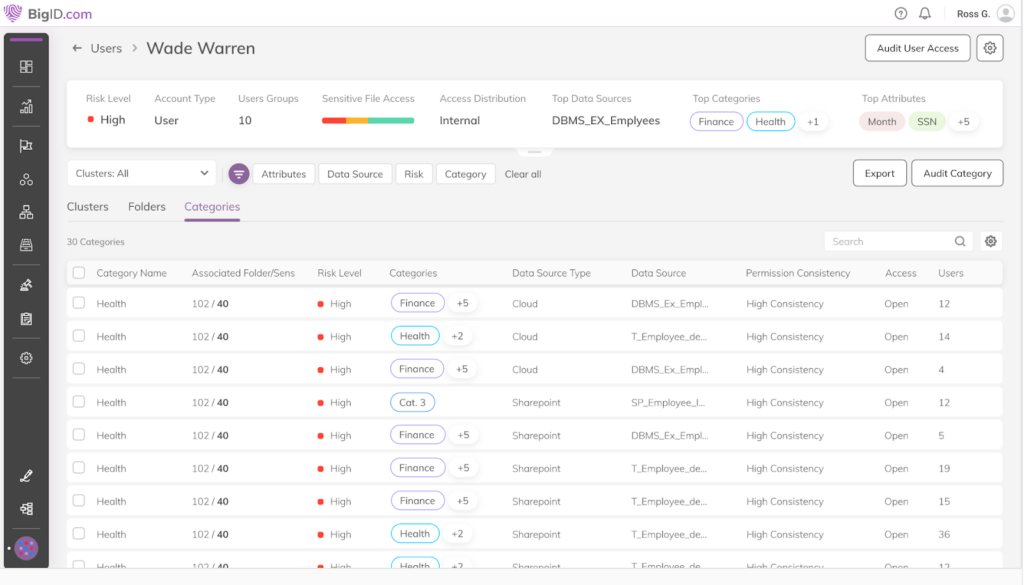 Access Labels and Levels
Manage risk by access types, direct users, internal and external users across Office 365, GDrive, AWS, and more, and customize access labels and levels for your organization.
Get the App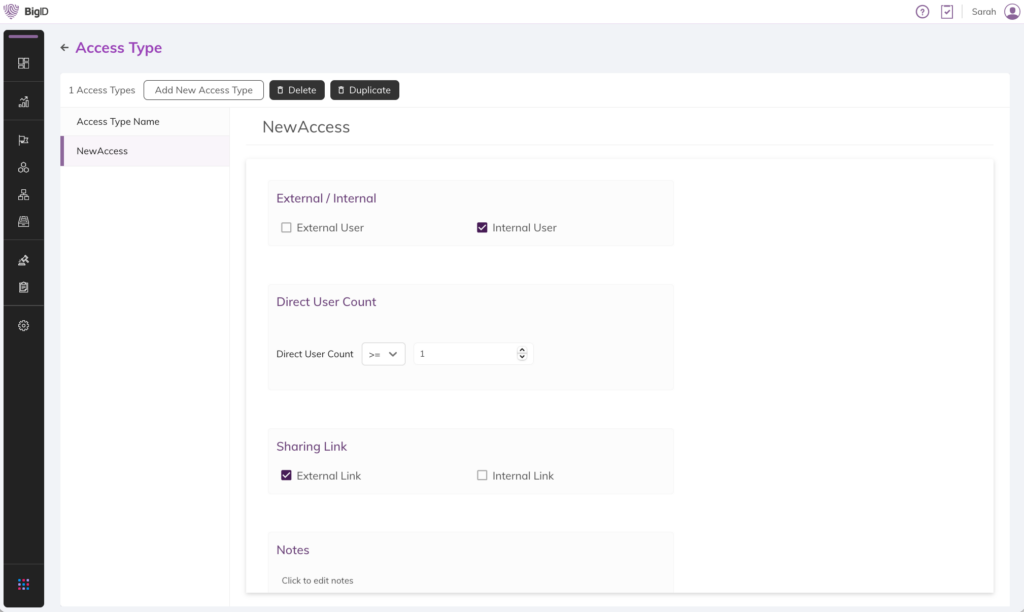 Explore the BigID Data Security Suite
Awards & Recognition