Data-Centric & Risk Aware.
Get data security that scales with you - and go beyond legacy solutions with BigID's ML-driven data security solutions.
Reduce risk, protect your data, simplify incident response, and improve your security posture for all of your data, everywhere.
Take a Test Drive
It's All About the Data.
Find the data that matters most to you with customizable, ML-driven classification and automatically inventory your data by sensitivity, type, policy, context, and more.
Identify vulnerabilities, remediate high risk, sensitive, and regulated data, reduce your attack surface, and track & manage your risk.
See a Preview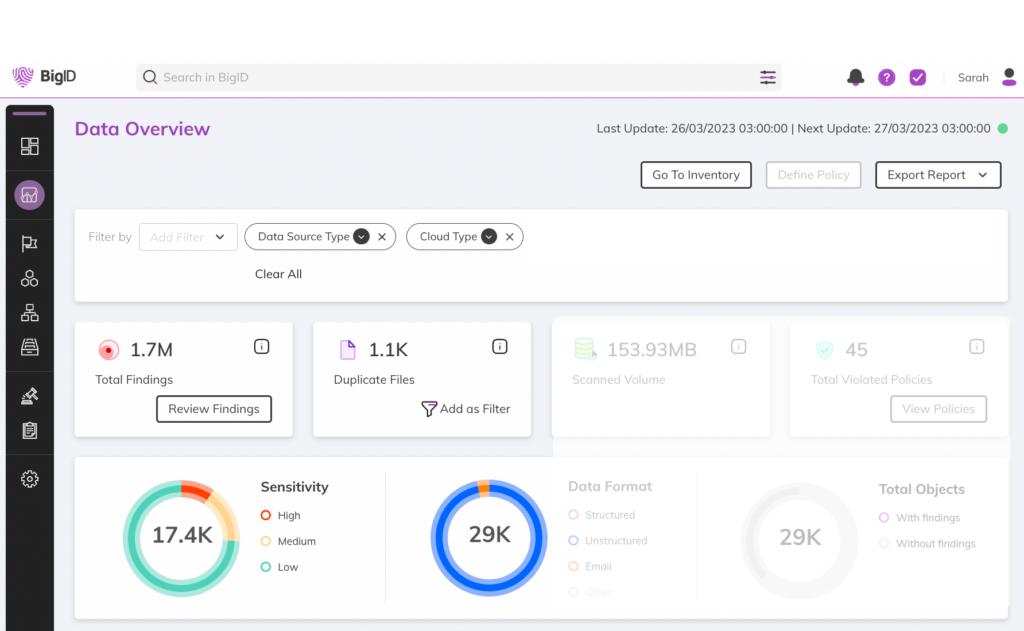 A Modern Approach to Data Security

Protect Your Crown Jewel Data
Automatically find & protect critical, sensitive, regulated, dark, shadow, and business data.

Automate Your Data Inventory
Accurately inventory all your data, everywhere - by sensitivity, type, policy, risk, and more.

Reduce Your Attack Surface
Minimize your attack surface to reduce risk of data breaches & leaks - delete duplicate, redundant, and unnecessary data.

Reduce Insider Risk
Proactively monitor and mitigate potential insider risk with risk investigation, data minimization, and remediation.

Data Lifecycle Management
Simplify and automate data lifecycle management from collection to destruction.

Enable Zero Trust
Get to zero trust faster from the data up: reduce access to sensitive data based on activity and context

Jumpstart DSPM
Reduce risk, improve security posture, and orchestrate controls: across cloud, data-centers, and hybrid environments.

Revolutionize DLP
Make DLP smarter and more accurate with ML classification and additional context for consistent enforcement.

Shift Left
Build your own apps, and easily operationalize and customize APIs and SDKs for Developers.
Enrich your tech stack
Get more from the tools you've got: easily integrate across your tech stack with native apps to enrich and extend your security posture.
Enrich your ecosystem by layering in advanced data risk insight and data sensitivity classification to make better decisions, faster.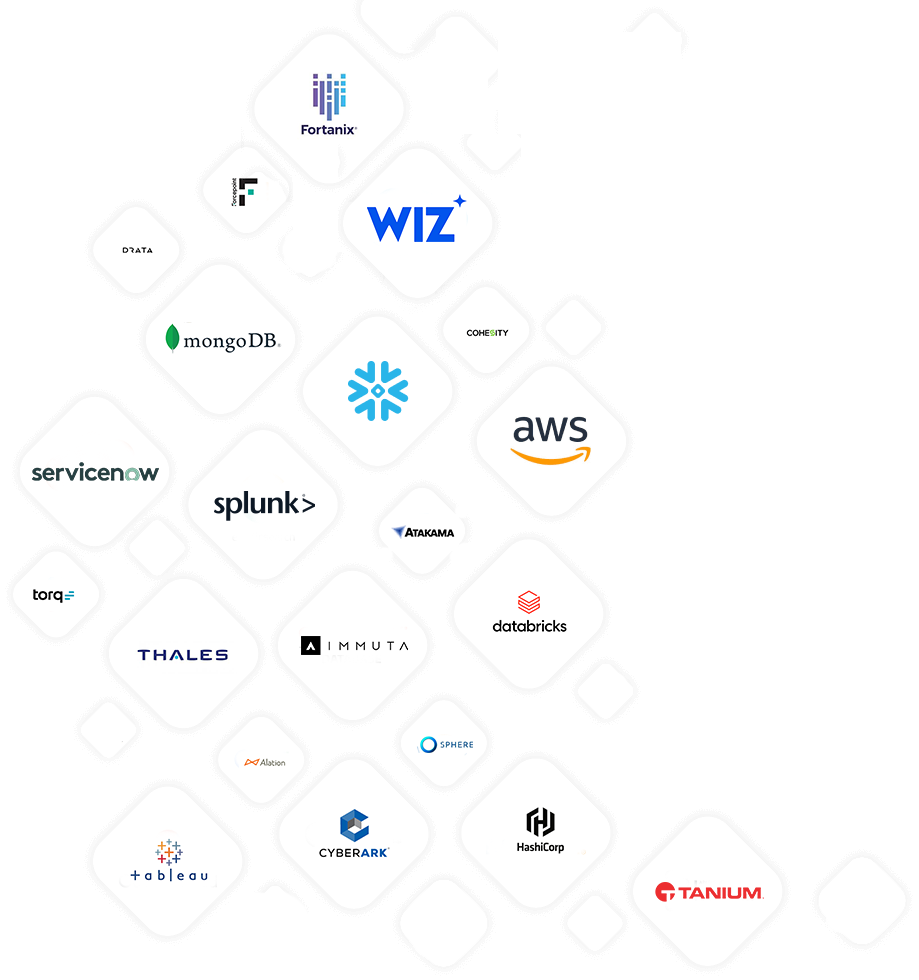 Schedule a demo
Get a custom demo with our data experts in privacy, protection, and perspective – and see BigID in action.
Schedule a time