Brand Guidelines
We've created some guidelines to help you leverage our trademarked brand assets without having to negotiate legal agreements for each use. To make any use of our marks in a way not covered by these guidelines, please contact us at [email protected] and include a visual mockup of intended use for our written approval.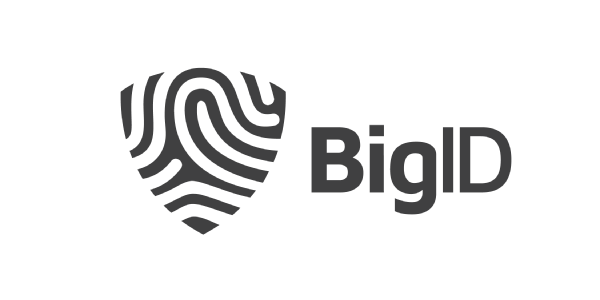 Usage
The BigID marks include the BigID name and graphical icon, combined representing the "logo".
Please avoid modifying the marks or use them in a confusing way, including suggesting sponsorship or endorsement by BigID, or in a way that confuses BigID with another brand (including your own).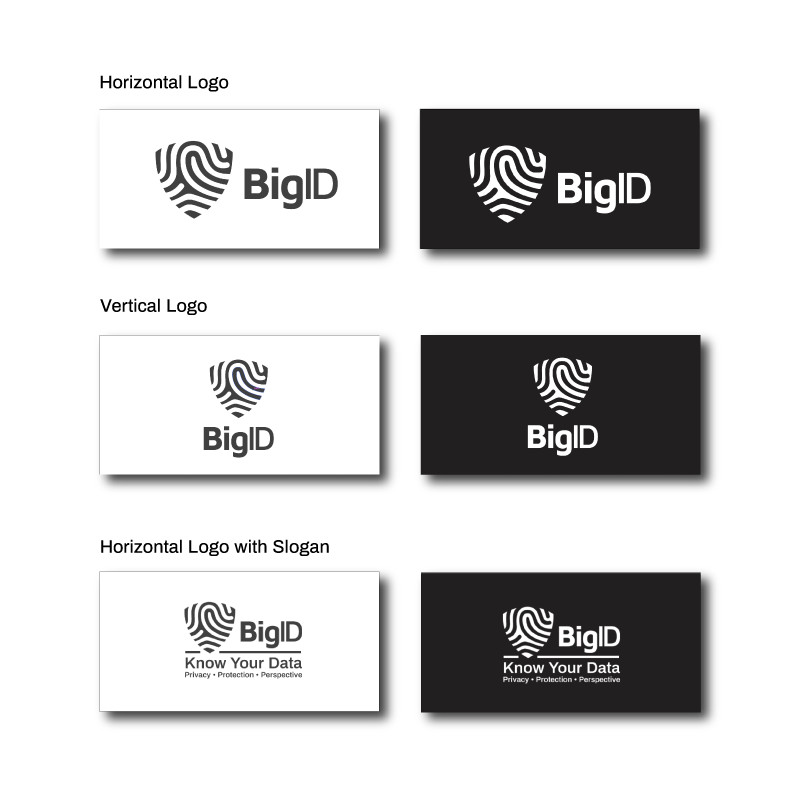 Clearspace
Clearspace refers to the area around the logo which must remain free to maximize impact and ensure that the logo is not obscured. Elements that must remain outside of the clear space include the layout edge, copy, imagery, logos, and any other graphic elements. As the diagram indicates, the clear space to that of the x-height of the uppercase "B" in the BigID logotype, and double the space for the mark. The specified clear space is only a minimum requirement. When possible, allow as much space around the logo that is available.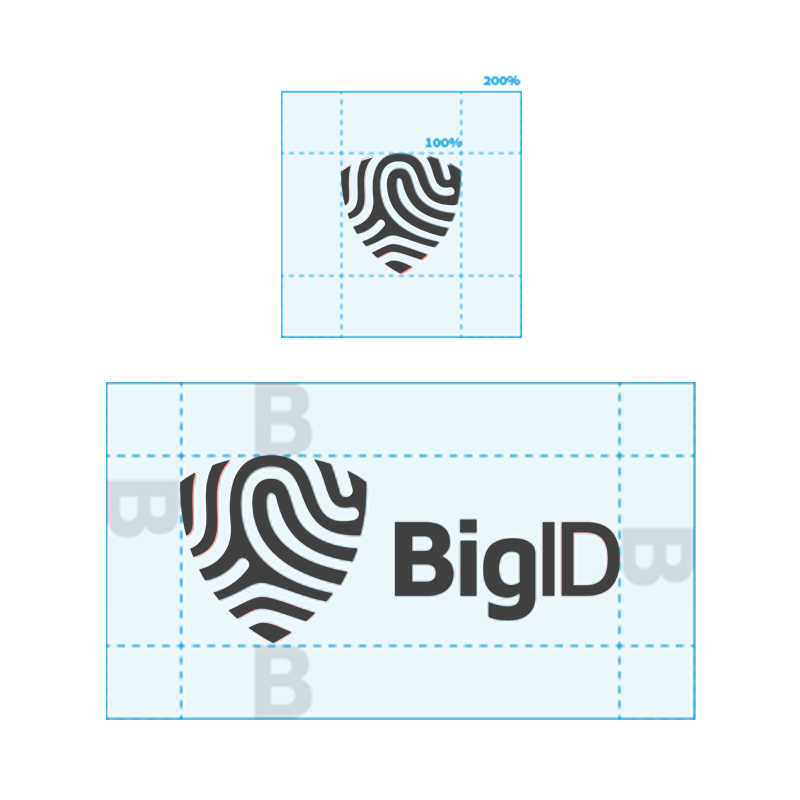 Unacceptable Usage
BigID empowers enterprises of all kinds to know their data, take action on their data, and unleash the value of their data. It's our brand and who we are – our brand is represents our foundation as a data intelligence platform. When you use our logo, don't do anything that these examples depict.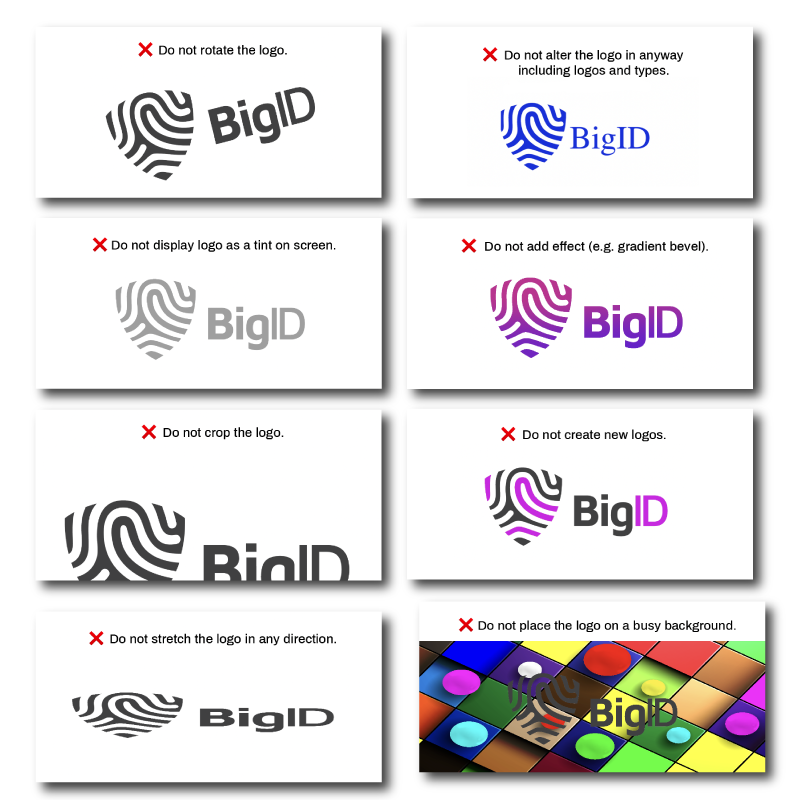 Colors
A carefully crafted family of colors representing transparency, power and intuitiveness represents the BigID brand. Specific color ingredients are listed for your reference.
Please note that Bright Gray, Raven, and Athens Gray colors are intended as accent colors only.