Partner with BigID
Join BigID's Partner Network We partner with leading consulting, technology, and re-sell firms.
Tech Partners
BigID's partner ecosystem is designed for customers to get the most value out of their data – for privacy, protection, and perspective. We integrate with leading technologies to extend and enrich our customers' data ecosystem.
Consulting Partners
BigID Consulting Partners deliver BigID-related services including advisory, implementation and integration services.
BigID Ready Program
The BigID Ready Partner program enables BigID ISV partners to integrate with BigID: partners now have a series of options to determine which level of integration addresses their customers' needs for automation, scale and comprehensiveness:
Standard: Enable partners to integrate with BigID discovery and indexing of personal information through file import and export
Advanced: Deliver programmatic integration via APIs to enable data access fulfillment for efficiency and respond to requests at high volume
Premium: Extend privacy management and data governance initiatives with automated alignment of policies, workflow and data intelligence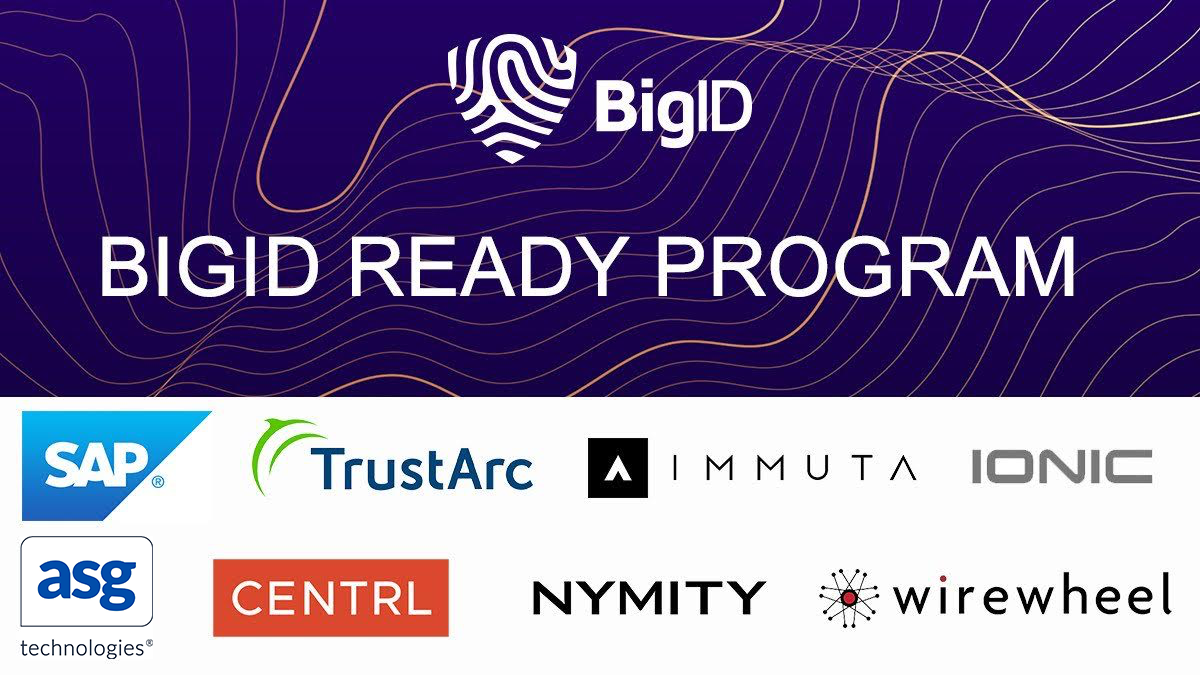 Resellers
Join Our Momentum Partner Reseller Network – And Bring Data Privacy And Protection To Your Customers!
The BigID Momentum Value Added Reseller (VAR) program enables resellers to add BigID's data privacy and protection platform to their portfolio. Join our VAR partner portal to get the resources and tools you need. With BigID, your customers will be able to deploy comprehensive privacy, security, and data governance solutions.

Capture New Revenue Streams
Add purpose-designed, market-leading data privacy discovery and automation to your portfolio to capture new revenue streams emerging from privacy compliance requirements

Join the Privacy Wave
Capitalize on budgeted spending to comply with global privacy regulations for data discovery, personal information correlation and compliance operationalization

Grow Customer ROI
Enhance clients' ROI from existing security enforcement and data governance investments through integration with ML-driven discovery, classification and labeling.

Improve Attach Rate
Increase pull through/attach rate for complementary security enforcement, privacy GRC and data governance solutions.