Automated Data Labeling
Label and tag data for better protection and enforcement.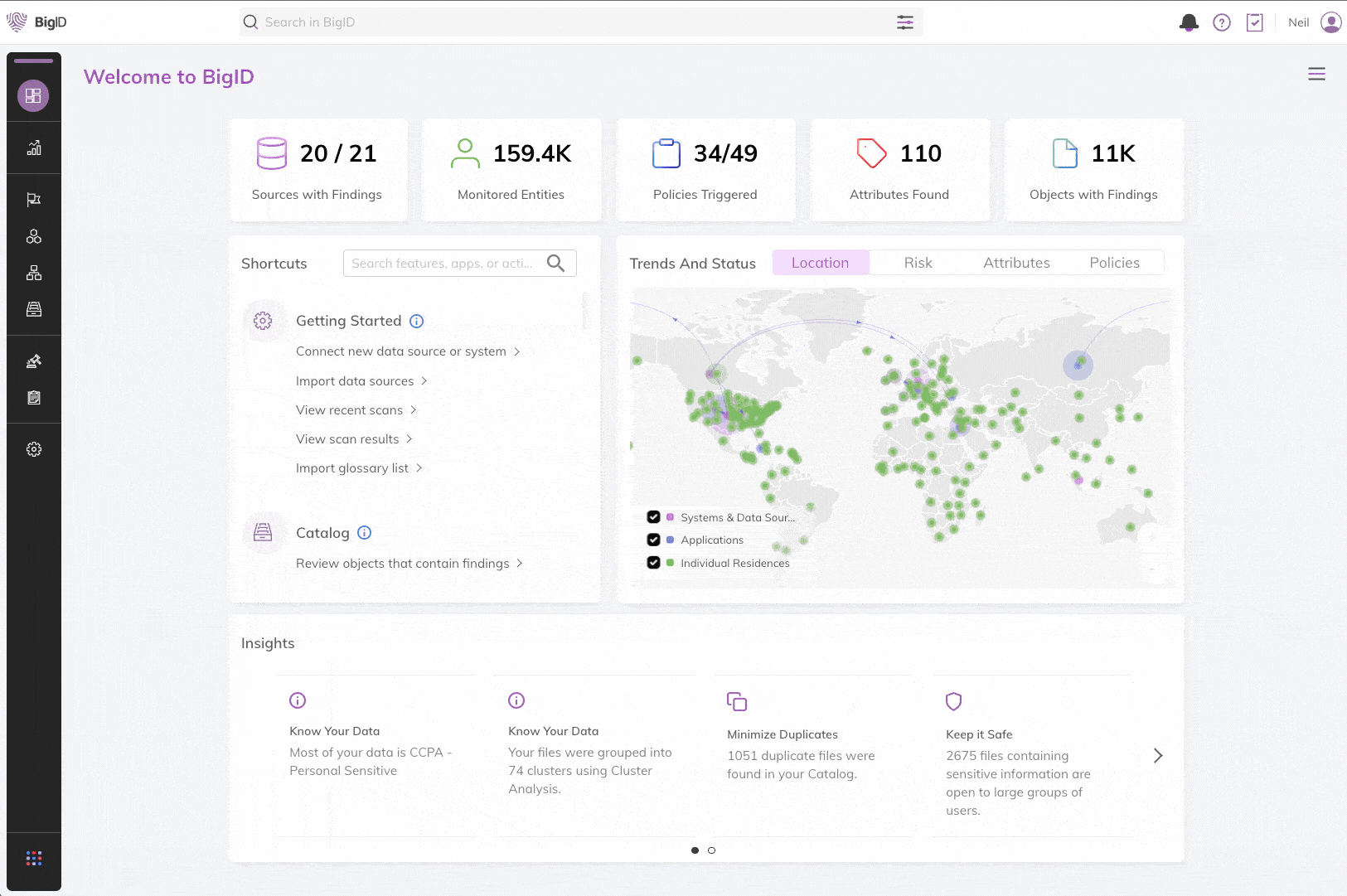 Learn More
Label data for more accurate enforcement
Implement consistent data policy enforcement based on the sensitivity or criticality classification of your data. Automatically apply labels to sensitive, critical, and personal data for greater accuracy and ensure consistent enforcement across all data, everywhere.
Automatically propagate data labels and tags with accuracy – based on risk, sensitivity, regulation, value, and more, using BigID's advanced sensitivity classification methods that go above and beyond traditional approaches.
Extend your DLP, CASB, and other policy driven tools by incorporating accurate and consistent labeling across your sensitive or critical data. Apply policies based on the insight generated from BigID's discovery and classification engine.
Enrich native data protection and labeling capabilities from Microsoft Information Protection (MIP) and Google Drive Labeling with BigID for stronger and more accurate enforcement, protection, and compliance. Augment MIP and Google Drive labeling through BigID's data classification technology for better context about data sensitivity or criticality.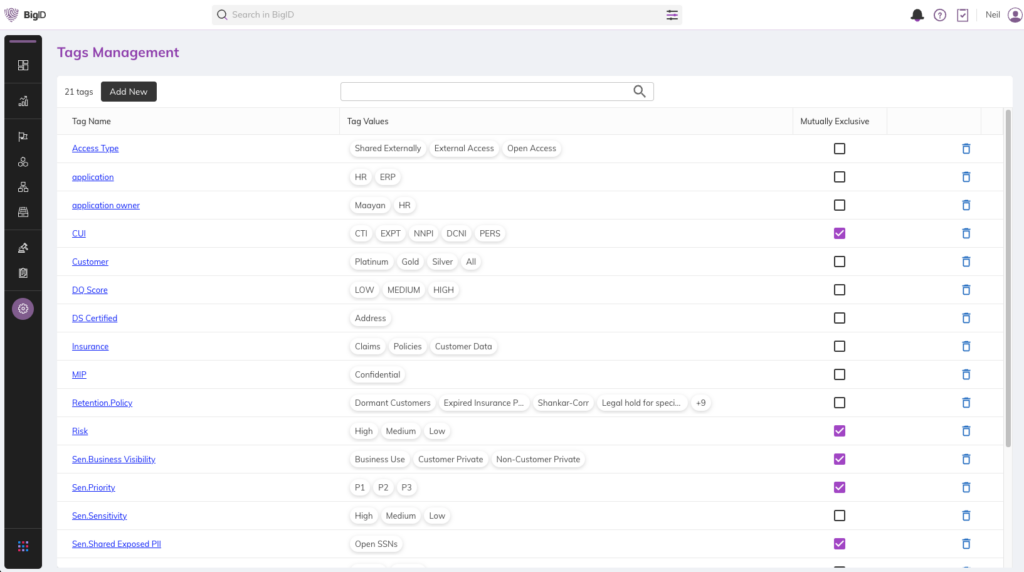 Data labeling done differently
Custom Labeling & Tagging
Microsoft Label Support
Automate Policy Enforcement
ML-Augmented Data Labeling
Extend Existing Tools
Classify Data Across Microsoft 365
Single Source of Truth
Report on Results Explore the BigID Data Security Suite
Proactively reduce risk on your most sensitive data.

Accurately determine impacted users following a data breach and simplify incident response.

Data Access Intelligence App

Identify open and over-privileged data access across data center and cloud.

Enable remediation of high-risk, sensitive, and regulated data.