Data-Driven Privacy Impact Assessment (PIA)
Identify, document, and minimize risk with Privacy Impact Assessments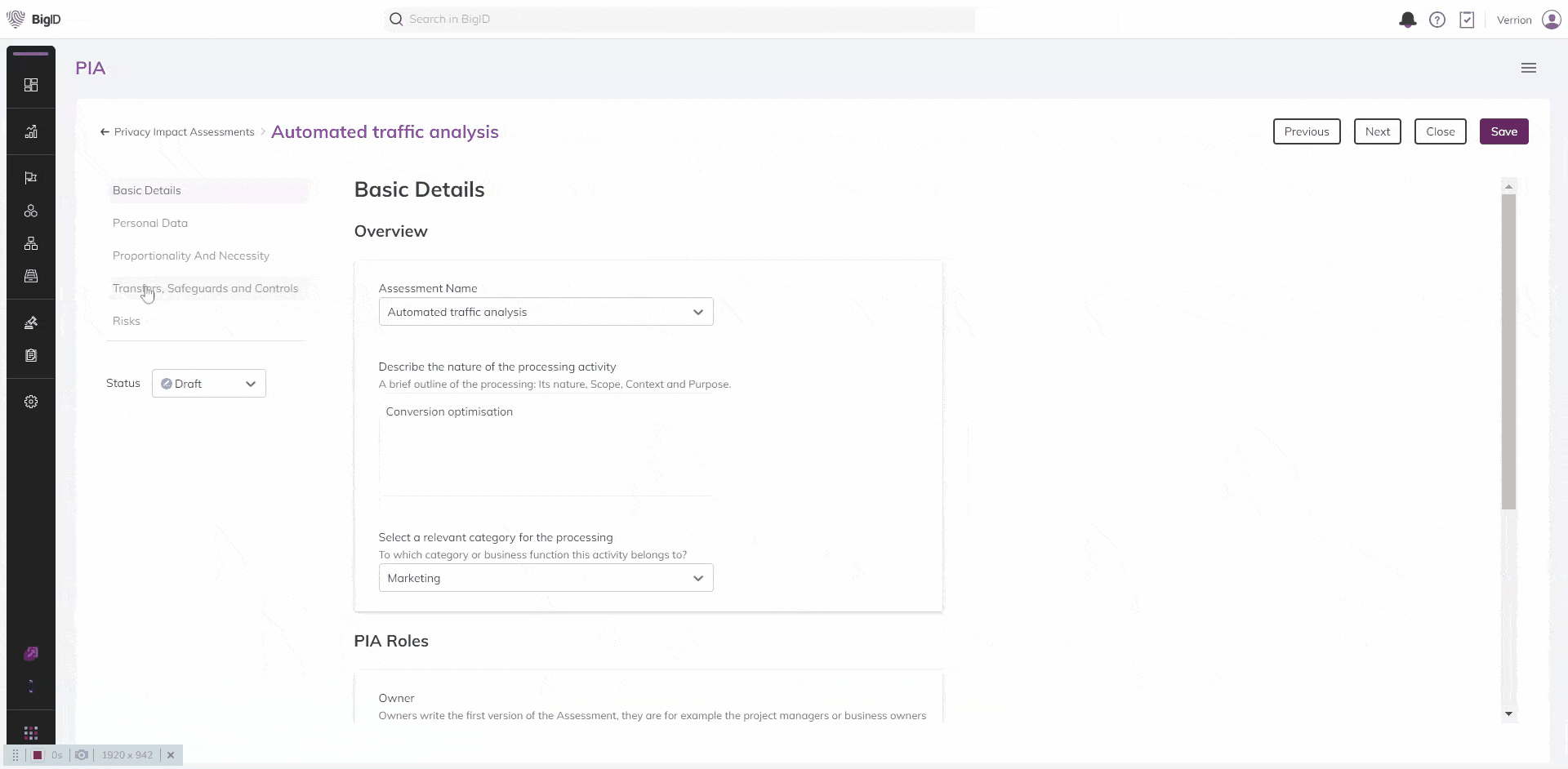 Benefits
Assess Risk for Continuous Compliance

Provide data protection regulators proof of compliance for several regulations (GDPR Article 30, CCPA, LGPD, and more). In addition, organizations can establish a privacy impact assessment — and report on how information is collected, stored, used, shared, and maintained following growing privacy requirements.

Automate PIA Templates and Reporting

Formulate a systemized process with industry-standard templates and readable reports (insights/statistics) to quickly showcase Privacy Impact Assessments to privacy authorities.

Build Data Inventory to Cover All Data Processes

Gain complete visibility into all your data across all data types and data sources. BigID's automated discovery, classification, and data mapping will provide insights on the who, what, where, and why behind data processing, enabling enterprises to align data-in-motion with compliance requirements.

Map Data Processing Flows

Generate data flow maps to highlight the movement of information through third parties, internal and external transfers to safeguard data and efficiently comply with privacy protection regulations. In addition, leverage data processing flows to ensure that necessary variables like the purpose of processing, authorized access, portability, and data minimization are documented.
Data-Driven Privacy Impact Assessment
Privacy Impact Assessments (PIA) have become an established method for helping organizations assess and communicate their privacy risk. PIAs help companies codify how they collect, process, and dispose of personal Information in critical business areas. A specific version of them will be required for the Data Protection Authorities that will police the new EU General Data Protection Regulation which takes effect in May 2018. But PIAs as executed today have a severe limitation, they have no data linkage to the supposed data that underpins their justification.
PIAs use as input data flow maps that identify the movement of personal data from ingestion through disposition. Identifying where the data is stored and processed today is inferred from aggregated interviews of IT and business stakeholders.
Get the App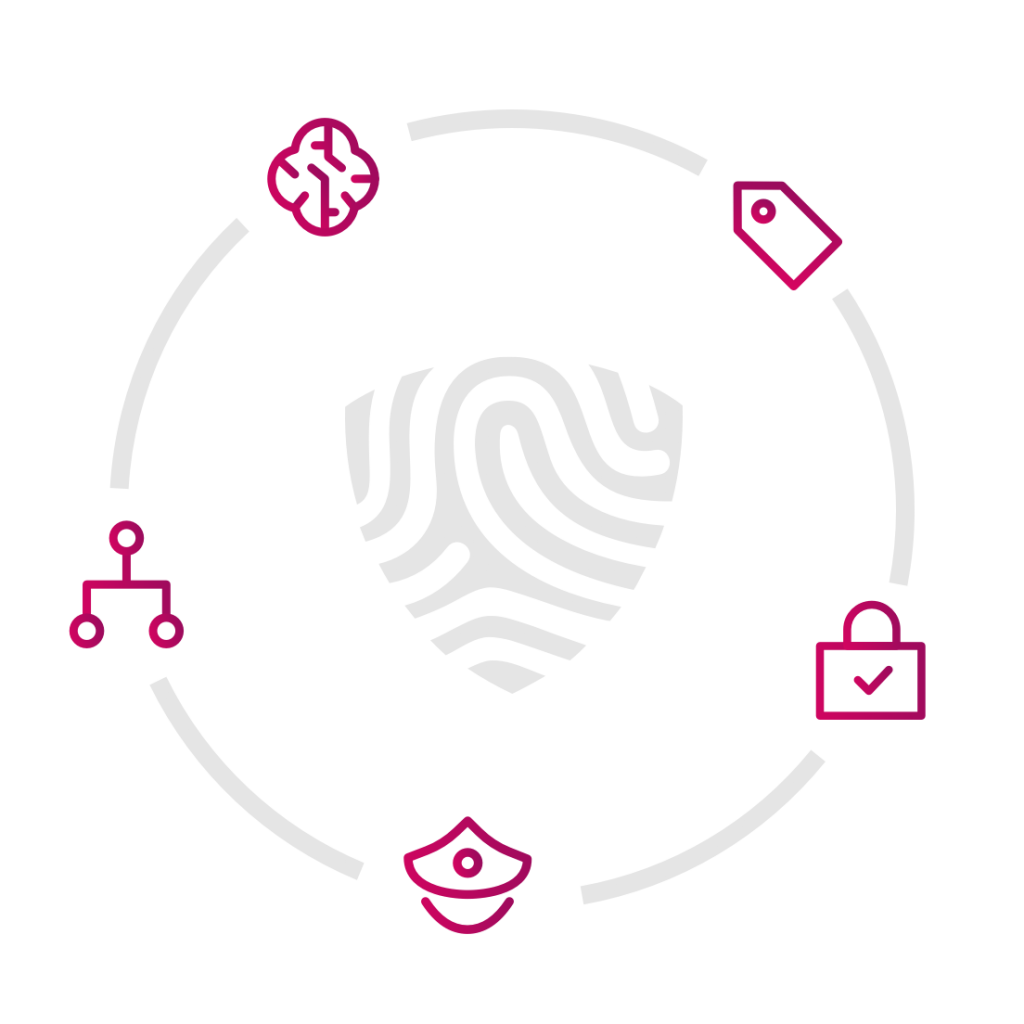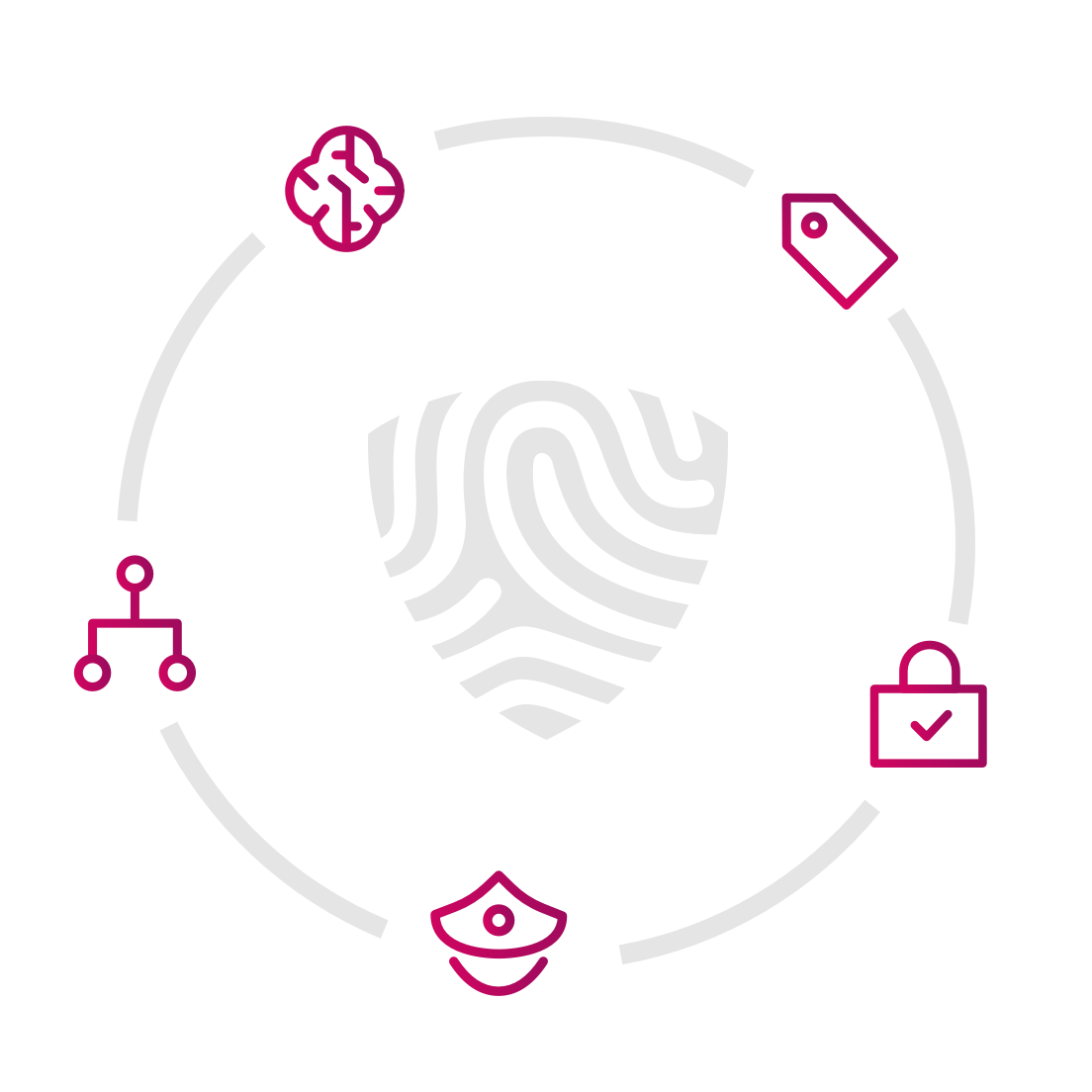 Accurate Data Inventory
BigID enables companies to build and consistently update a data inventory of all personal and sensitive information integrated with policies while incorporating insight and perspective – which is essential in determining the risk associated with data collection and processing activities.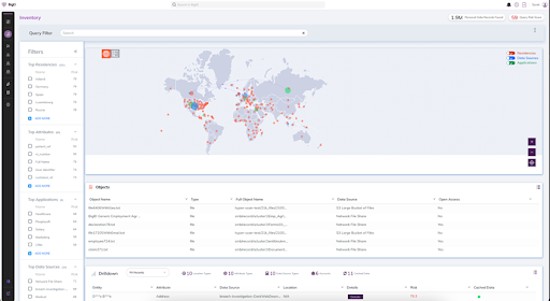 Automated Data Flow Mapping
Privacy regulations require accurate accounting of how data is processed, managed, and shared. BigID builds and maintains data processing records that reflect actual data flows with the latest in machine learning to develop reports for internal and external purposes.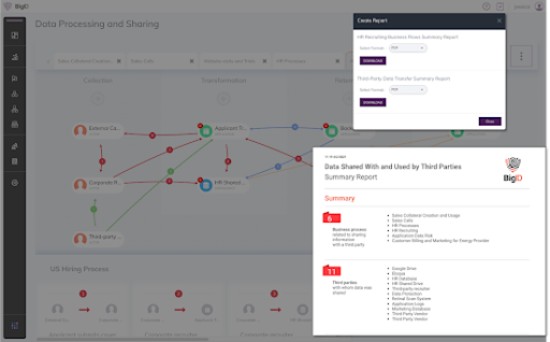 Risk Assessment Workflows
Automate collaboration with data owners across the organization to streamline the end-to-end fulfillment of a privacy risk assessment (PIA/DPIA). In the past, documenting a privacy impact assessment was a manual process by surveying or interviewing data owners.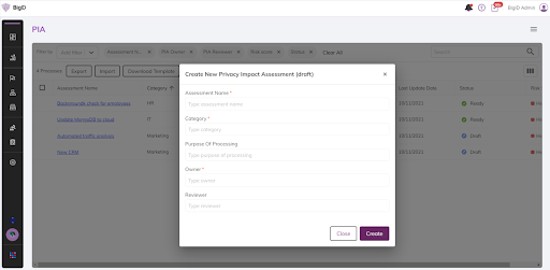 Operationalize Risk Management through Reporting
BigID provides the insights needed to determine when a Privacy Impact Assessment (PIA) is required to estimate the privacy risk of a given business process. BigID's governance capabilities enable organizations to build a PIA process flagging risk associated with PI/PII and data transfers.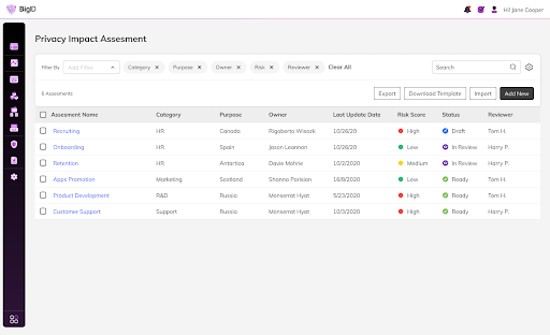 Explore More BigID Data Solutions
Awards & Recognition