Privacy Portal App
Set up your own privacy portal and manage personal privacy preferences and data access requests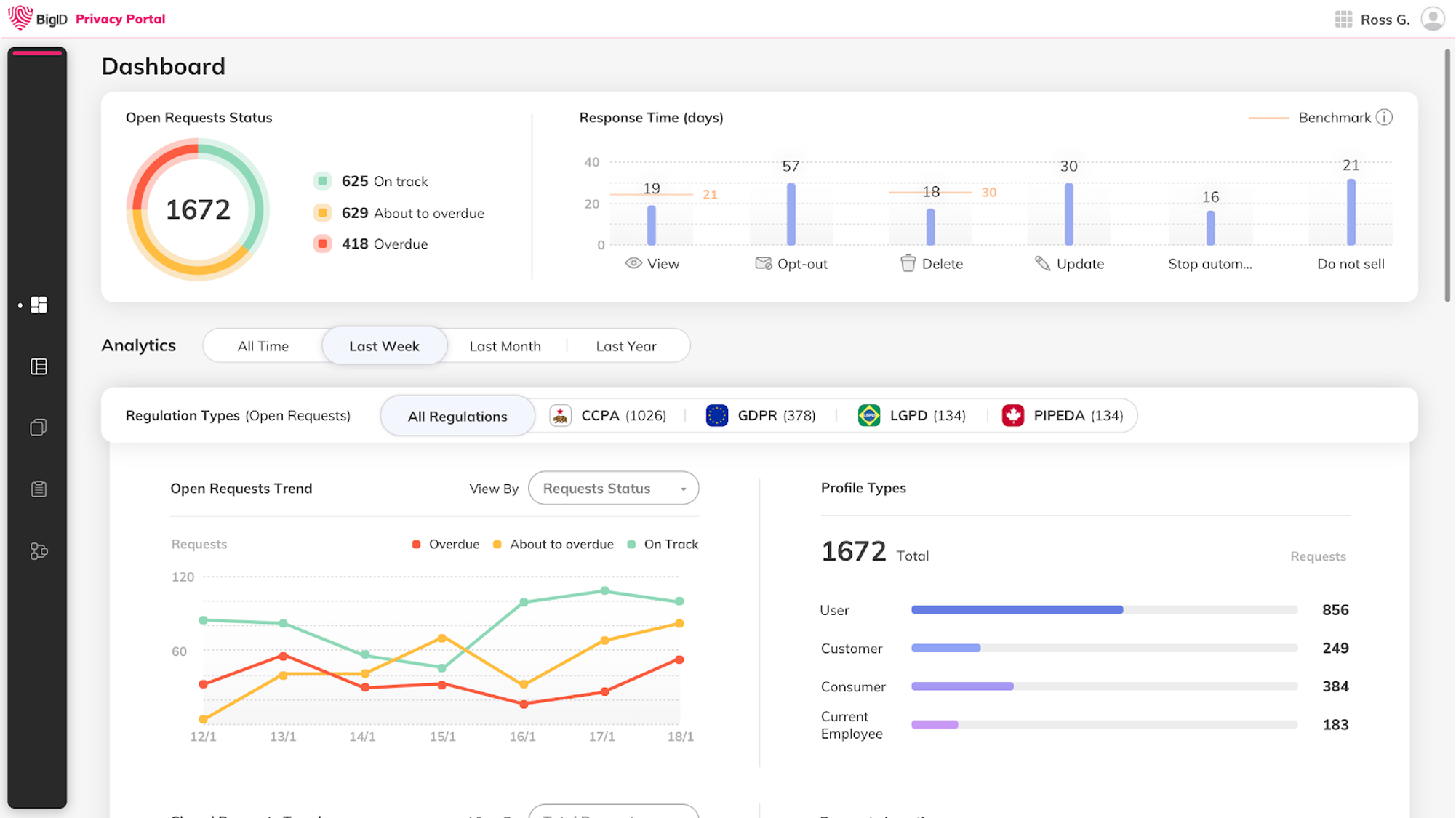 Get the App
Benefits
Automate Privacy

Get an end-to-end solution for data subject rights requests and privacy preferences – a self-service SaaS portal to manage from request intake to fulfillment at a low TCO.

Centralize Consumer Privacy Preferences

Automate, track, and monitor requests and preferences management. Manage request approvals, task delegation and deletion workflows.

Customizable Workflow and Responses

Configure the user experience for intuitive responses and interaction for multiple personas — consumers, users, customers, employees.

Discovery-in-Depth

Automatically discover all personal data and correlate it by identity. BigID enables customers to look across all data stores and applications – and identify what data is personal, and to whom it belongs.
Privacy Portal
Implement a self-service automated privacy portal for customers, users, current or former employees – and manage requests all in one place.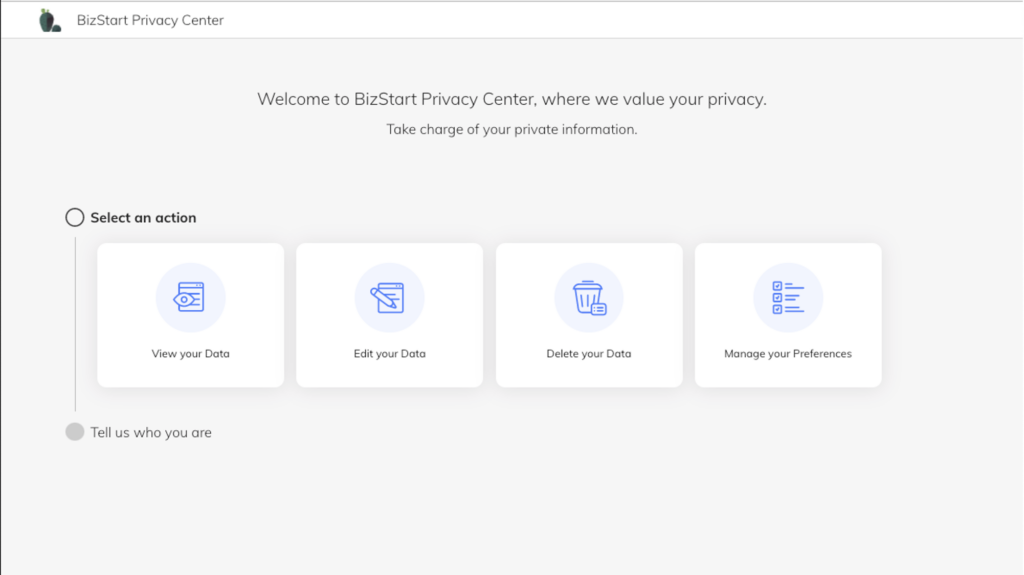 Validate Requests
Authenticate users to process requests for customers and non-customers through a set of flexible validation options.
Easily and quickly match data points provided by the consumer with data points maintained by the business to validate a request to know categories of personal information and avoid identity theft.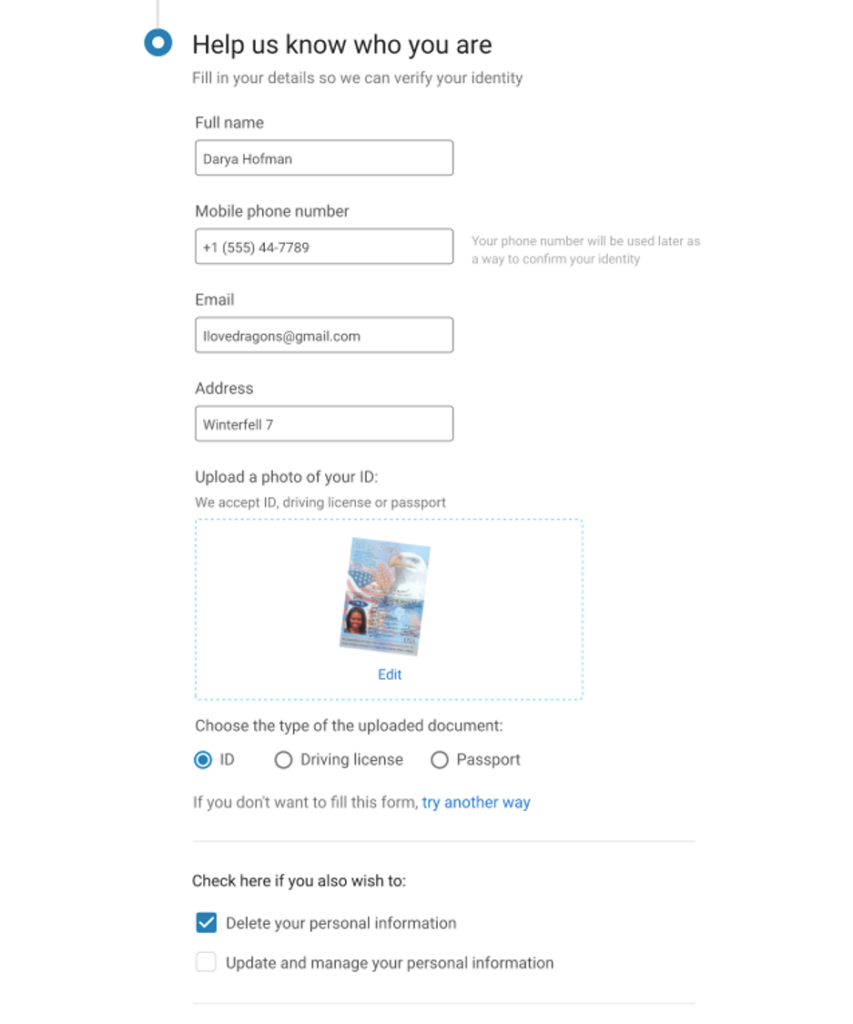 Automate Fulfillment
Automatically manage and fulfill subject access rights requests, manage privacy preferences, and get a centralized view into all privacy requests.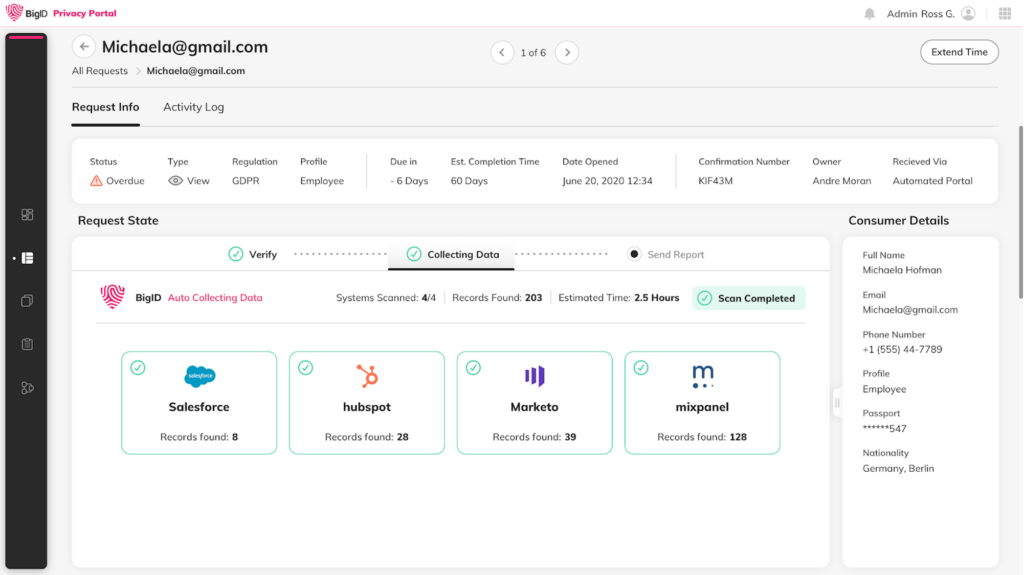 Customized and Prebuilt Reports
Leverage BigID's out-of-the-box report templates to support repeatability and therefore automation.
Get reports with a comprehensive view of the persona in question that can be customized by user, persona type and regulation.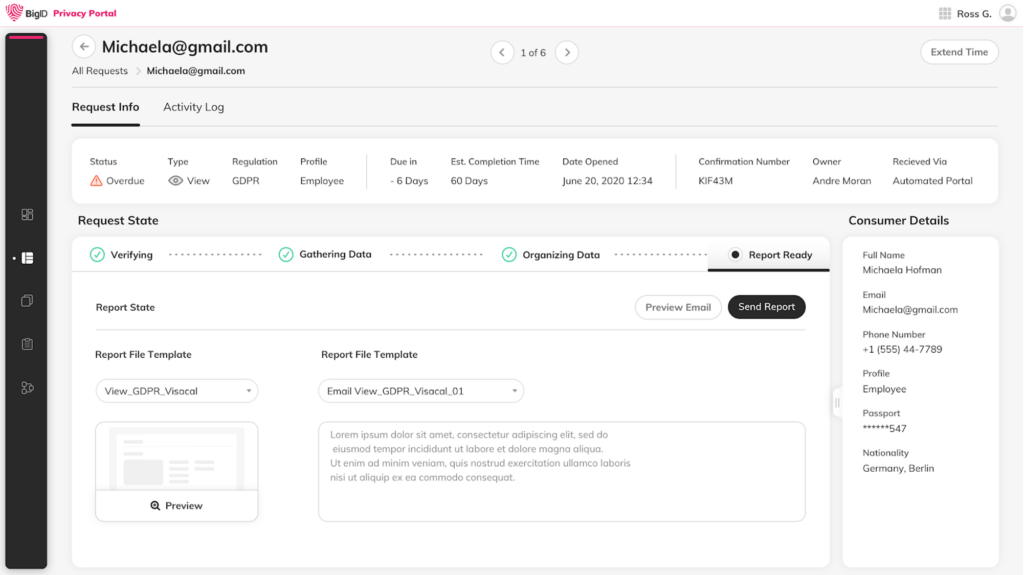 Explore the BigID Privacy Suite
Awards & Recognition