Metadata Exchange & Enrichment
Enrich technical metadata with business and operational metadata for full visibility.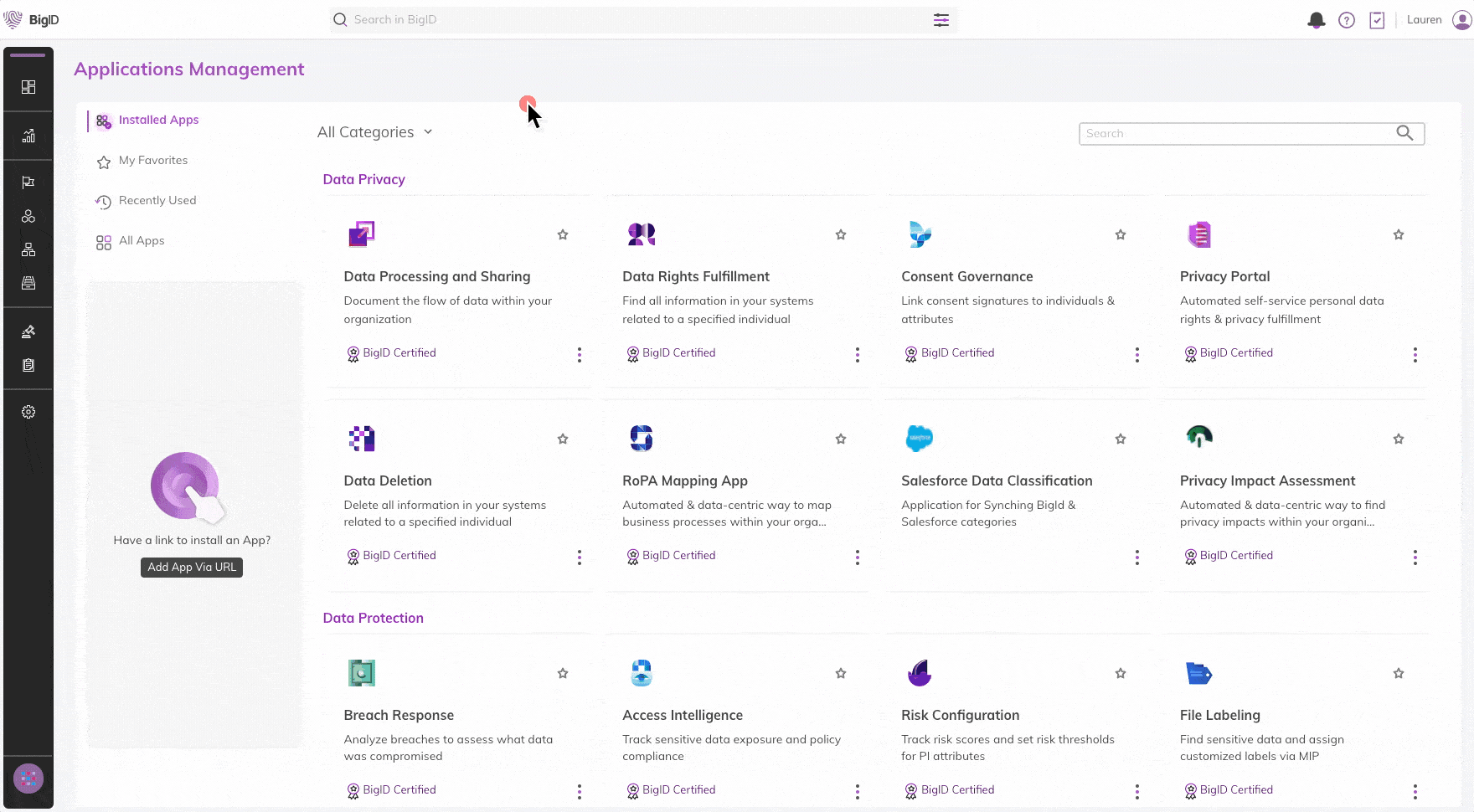 Learn More
Know your data in any data catalog
Extend current metadata management by enhancing solutions including Alation, Collibra, EDC, Purview, and more with technical, business, and operational metadata.
Connect logical with physical elements to discover and document connections at scale with automation that replaces manual processes.
Govern data with privacy-awareness to protect valuable data assets and maintain a responsible data governance program.
Make solutions in your ecosystem work better with intelligent automation and deeper insight.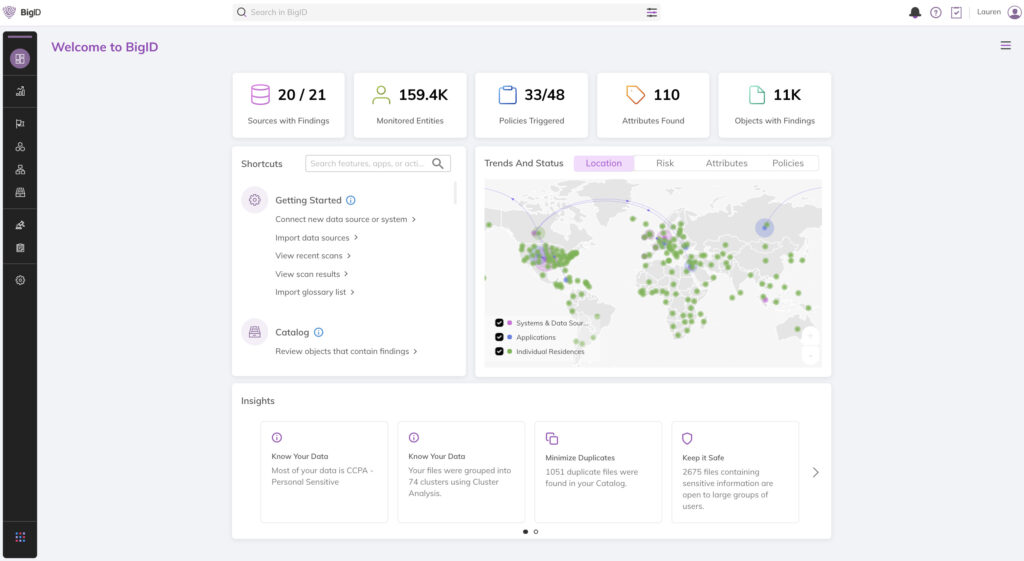 Metadata management done differently
Enhance popular data catalogs with deep insight and metadata from BigID Classification, Correlation, and Cluster Analysis

Enrich Any Metadata Catalog

Add more data sources and types of data than typical data catalogs can natively connect to

Expand Data Coverage

Identify and tag sensitive data in BigID and include insight in metadata catalogs to minimize data risk

Identify Sensitive Data

Define and apply policy tags in BigID and share relevant policy tags in popular catalogs for compliance with business policies and legal regulations

Enable Policy-Awareness

Get more value from metadata management with additional context to know what data elements are, how they are related, and how they are relevant

Layer in Context

Metadata exchange to automate tasks and reduce false-positive findings that require manual stewardship in popular catalogs

Automate Manual Processes

Bi-directional metadata exchange imports business glossary terms and automates the process of associating physical elements to logical terms to enable a consolidated governance landscape

Increase Data Understanding

Deploy integrated BigID Apps to take action on findings in a scalable way and keep data environments current with the highest quality data

Take Action on Data Explore the BigID Data Governance Suite
Scale data stewardship with automated discovery and recommendations for validation instead of manual curation.

Policy-driven retention management for all data, everywhere.

Monitor the consistency, accuracy, completeness and validity of your data in one place.