Metadata Exchange & Enrichment
Enrich technical metadata with business and operational metadata for full visibility.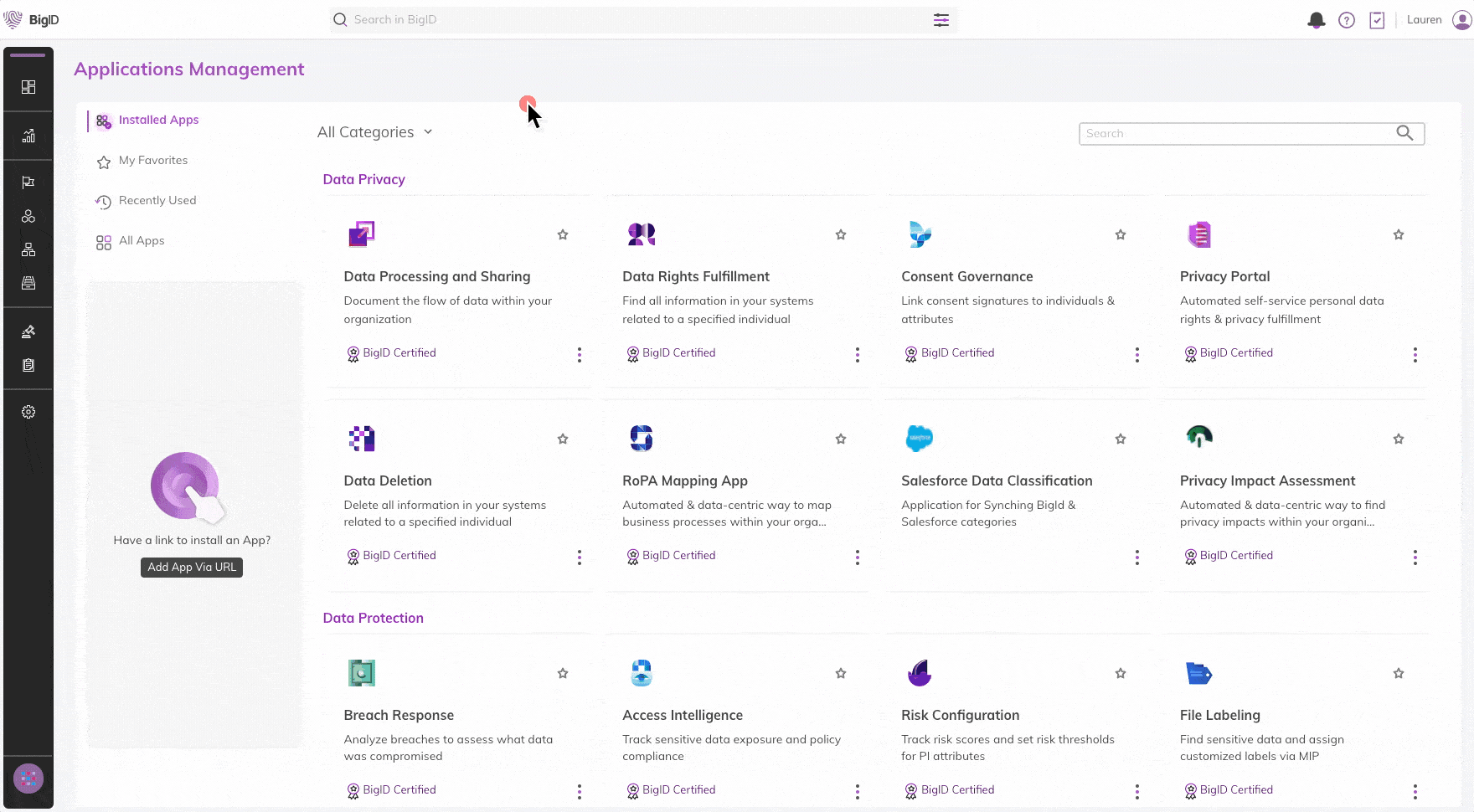 Learn More
Know your data in any data catalog
Extend current metadata management by enhancing solutions including Alation, Collibra, EDC, Purview, and more with technical, business, and operational metadata.
Connect logical with physical elements to discover and document connections at scale with automation that replaces manual processes.
Govern data with privacy-awareness to protect valuable data assets and maintain a responsible data governance program.
Make solutions in your ecosystem work better with intelligent automation and deeper insight.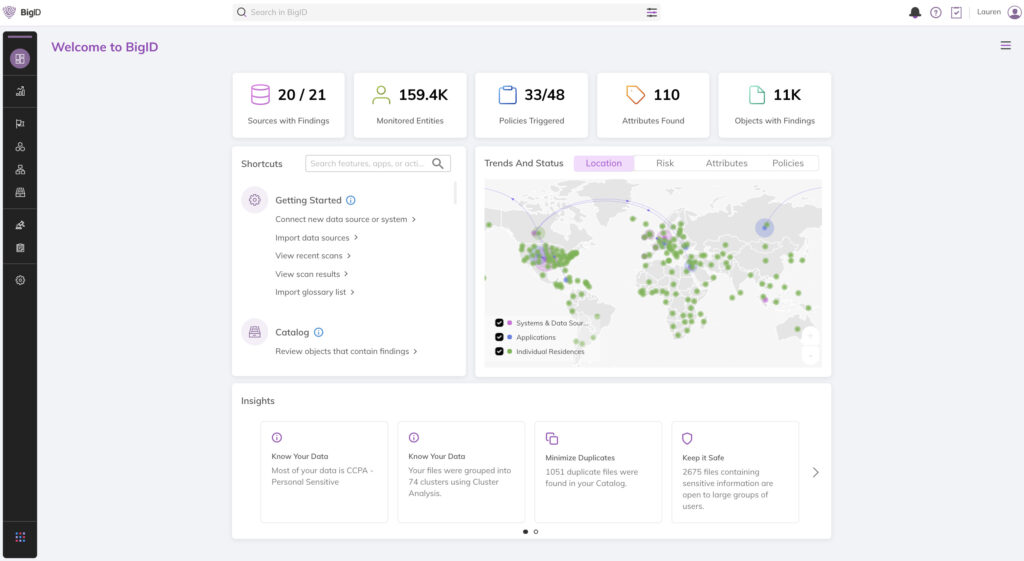 Metadata management done differently
Enrich Any Metadata Catalog
Expand Data Coverage
Identify Sensitive Data
Enable Policy-Awareness
Layer in Context
Automate Manual Processes
Increase Data Understanding
Take Action on Data Explore the BigID Data Governance Suite
Scale data stewardship with automated discovery and recommendations for validation instead of manual curation.

Policy-driven retention management for all data, everywhere.

Monitor the consistency, accuracy, completeness and validity of your data in one place.