Data Retention App
Policy-driven retention management for all data, everywhere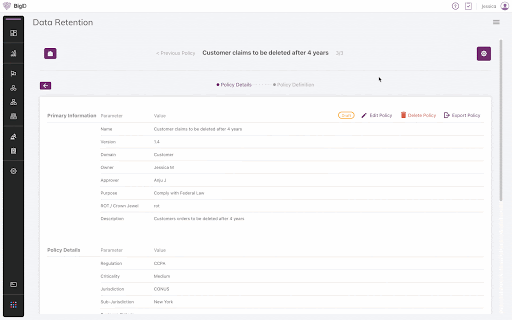 Learn More
Retention management for risk reduction
Operationalize data retention with automation to apply the same policies across different types of data to ensure complete coverage and identify duplicate data to apply consistent policies.
Set policies to determine which data to maintain or discard and apply to all data – structured and unstructured, on-prem and in the cloud, across all data types, stores, and sources.
Import existing policies or create custom data retention rules to act on data aging. Tag data to keep, set up workflows to manage how long to keep it, and mark over-retained data for deletion.
Identify sensitive, critical, personal and regulated data to comply with relevant data retention policies, regardless of the industry or geography.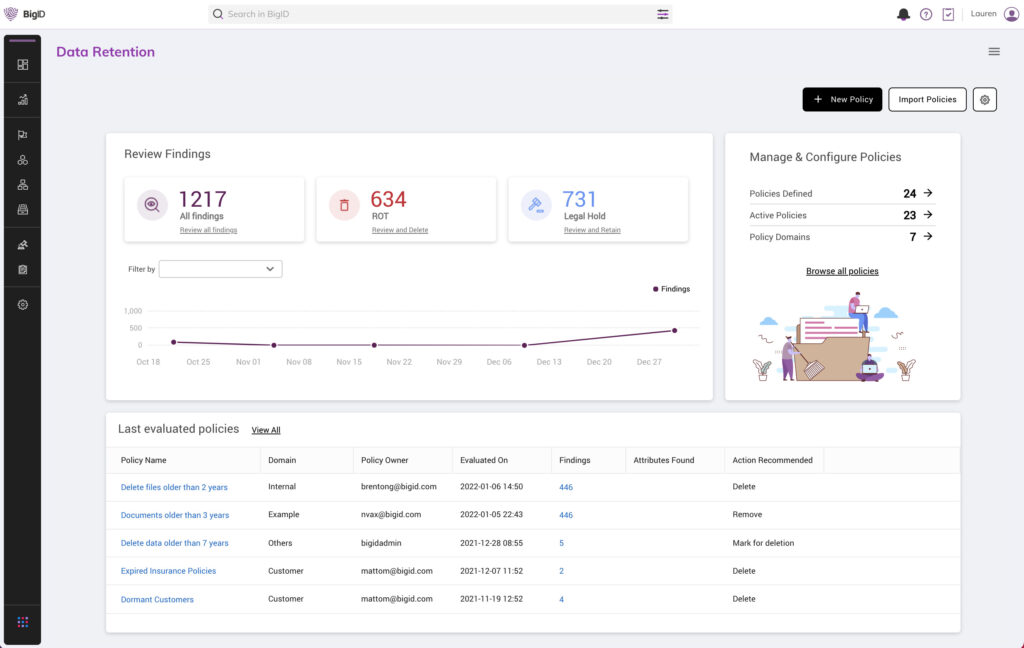 Data retention done differently
Manage Data Retention at Scale
Identify Critical Data
Execute Business and Legal Requirements
Bridge Legal Retention and IT Teams
Create and Manage Policies
Decrease Data Clutter
Take Action on Findings
Audit for Compliance Define, manage, and remediate data retention policies across the business with BigID.
Download Whitepaper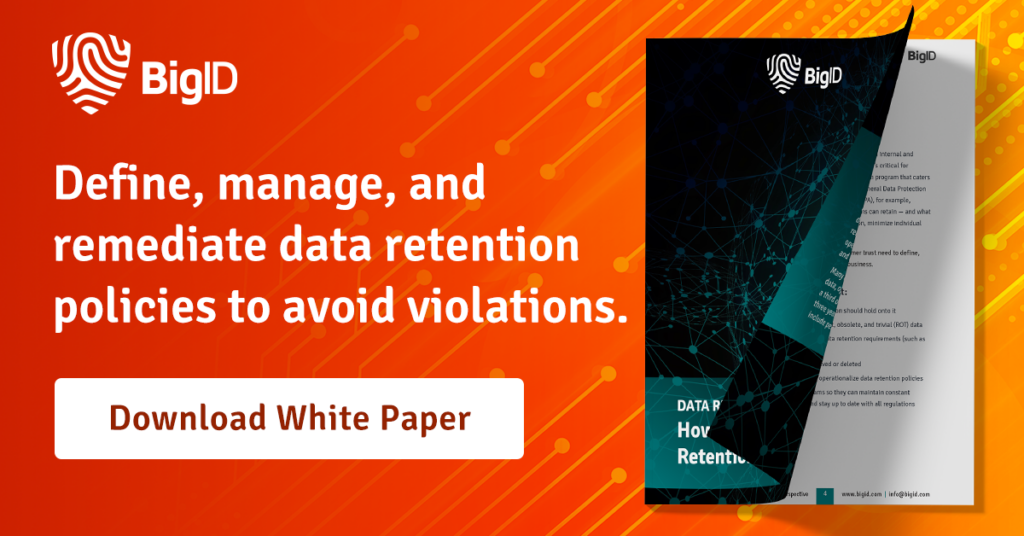 Explore the BigID Data Governance Suite
Monitor the consistency, accuracy, completeness and validity of your data in one place.

Enrich technical metadata with business and operational metadata for full visibility.

Scale data stewardship with automated discovery and recommendations for validation instead of manual curation.