Data Retention App
Policy-driven retention management for all data, everywhere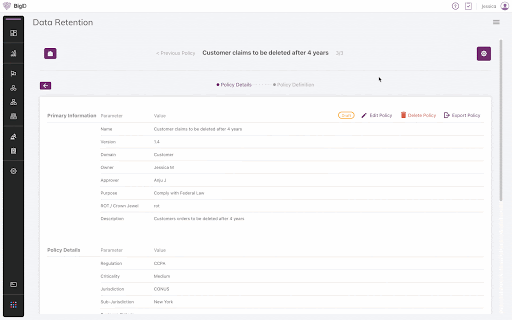 See it in action
Benefits
Manage Data Retention Across All Your Data

Leverage ML-based discovery in-depth to find and catalog all your data and determine which data to maintain or discard — for the data you know about and the data you don't, structured and unstructured, on-prem and in the cloud, across all data types, stores, and sources — all in a unified interface.

Define Policies to Retain or Discard Data

Import existing policies or create custom data retention rules to act on data aging. Tag what data to keep, set up workflows to manage how long to keep it, and mark over-retained data for deletion.

Automate and Scale Workflows

Operationalize data retention workflows by applying the same policies across different types of data. With BigID data discovery foundation, organizations can leverage multiple ways to identify the same data across different data sources.

Comply With Regulations

Identify sensitive, critical, personal and regulated data to comply with multiple data retention policies, regardless of the industry – From GDPR, CCPA, CPRA to SOX, HIPAA, OSHA, and multiple others. Get over 70,000 out-of-the-box data retention policies by country across 35 industries.
Manage Data Retention Strategies at Scale
Centrally define data retention strategies, access and review existing data retention policies. Analyze findings at a glance – across all types of data, structured, unstructured data, in motion and in cloud, on-prem or hybrid environments.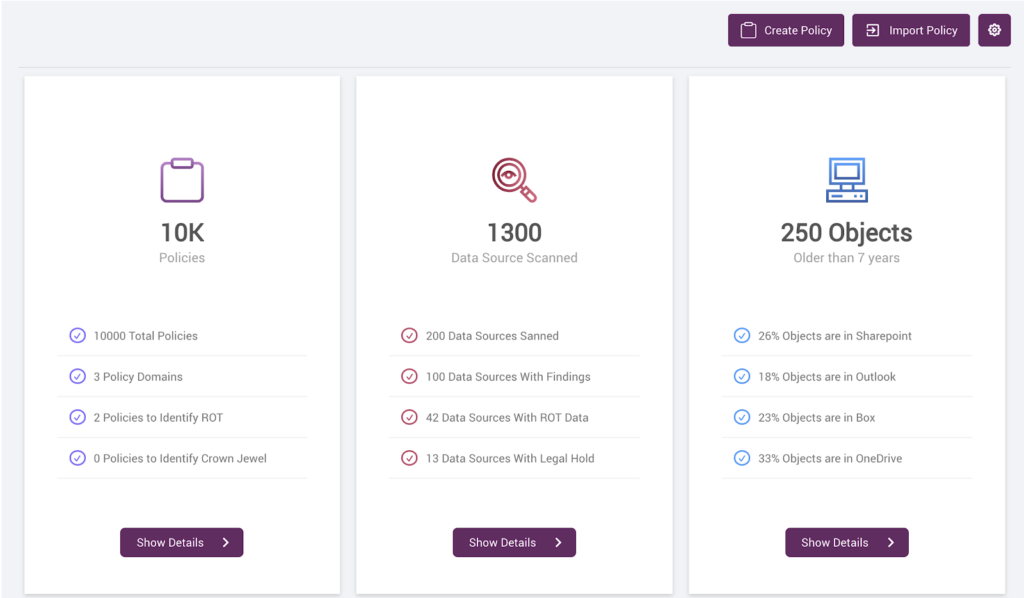 Identify Critical Data
Know the data you have – and the risks associated with it – so that you can take action on the right data, at the right time. Proactively protect critical data; delete redundant, obsolete or trivial (ROT) data to minimize risk; and identify data with legal holds to comply with regulatory requirements

Translate Complex Business and Legal Requirements
Easily set data retention rules and policies, and establish order and precedence among them in a simple and intuitive interface. Manage overlapping retention policies to prioritize violations.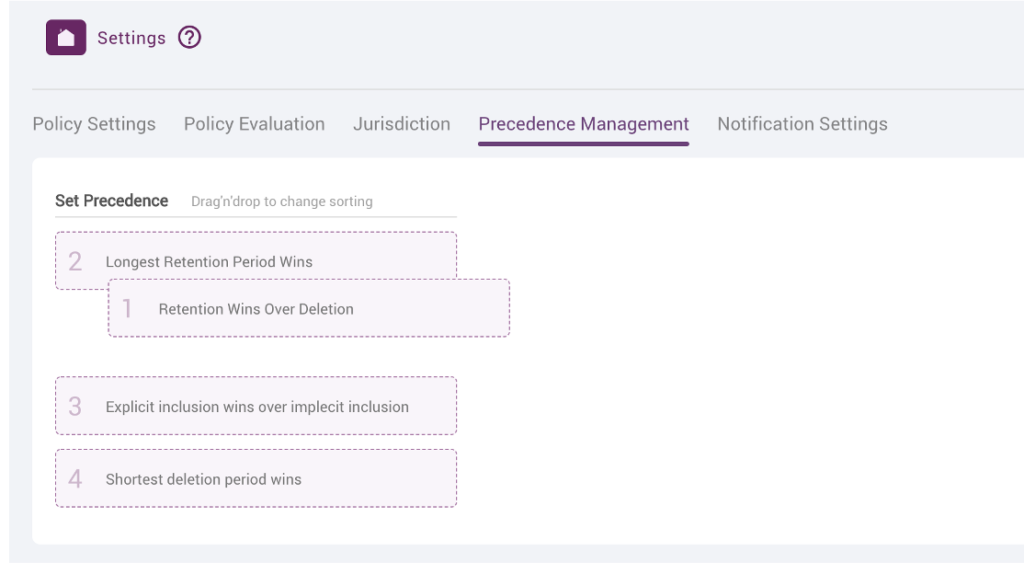 A Bridge Between Legal and IT Teams
A unified interface allows legal, compliance and data teams to work closely together to ensure compliance with all data retention regulations and internal business policies. Legal and Compliance teams can easily define the business logic for data retention policies and IT teams can operationalize the policies across different data sources and data types at scale.
Explore More BigID Data Solutions
Awards & Recognition