ISO 31700: The New Consumer Privacy Standard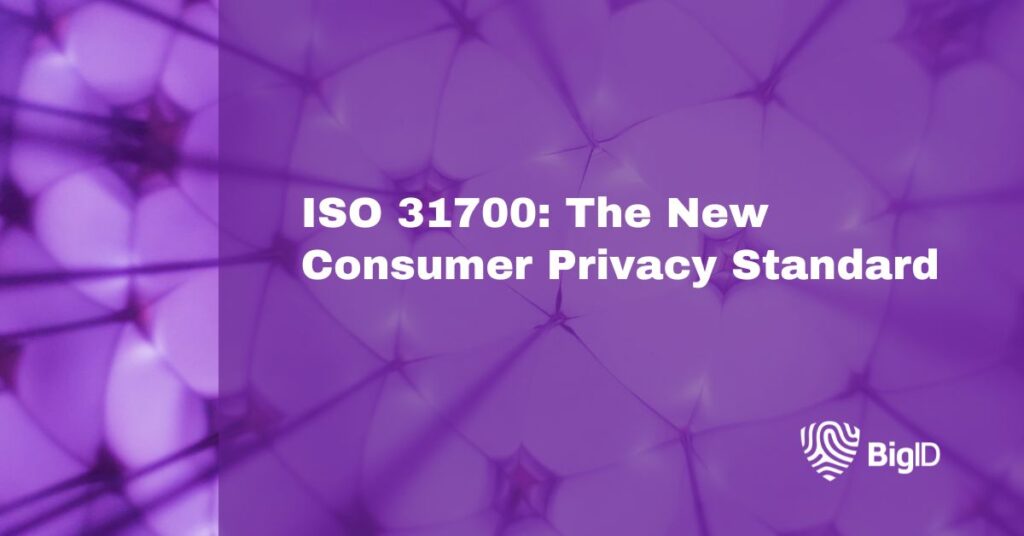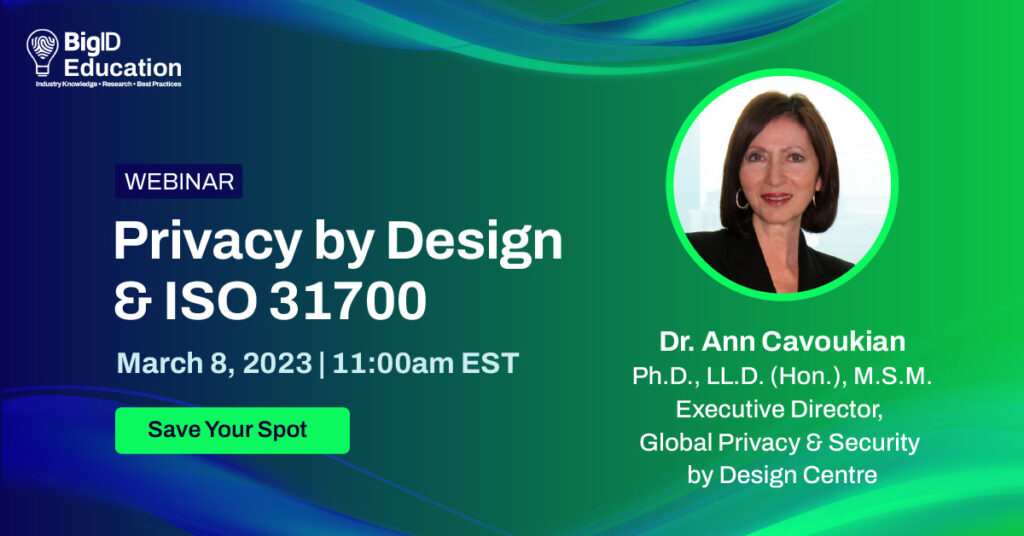 What Does ISO 31700 Mean for Consumer Privacy and Protection?
Today's consumers are more aware and conscious of data privacy than ever before. Their desire to make informed purchases presents organizations with a pressing need to provide ethical privacy frameworks. The goal of ISO 31700 is to empower consumers to have a greater say in their privacy rights and manage their data throughout its lifecycle.
The standard applies to companies that process personal data, including those that must comply with GDPR privacy regulations, which require organizations to conduct regular risk assessments. The ISO 31700 framework is helpful for this task because it provides guidance on identifying and assessing risks in various areas, including cybersecurity and privacy.
BigID's Approach to ISO 31700
The ISO 31700 standard is a step forward in privacy protection. It ensures that companies and organizations consider their users' privacy when designing products and services. In addition, data intelligence platforms like BigID can help your organization comply with all relevant regulations and laws on data privacy protection.
BigID's advanced, data-driven compliance solutions help organizations protect all their sensitive data, support their privacy framework, implement privacy by design, and achieve compliance at scale. Here's how:
Align your data protection practices with the right privacy controls for IS 31700 compliance standards
Incorporating ISO 31700 sets a privacy-by-design standard that helps companies avoid noncompliance fees, expensive data breaches, reputational loss, and other costly liabilities. Set up a BigID demo to see how we can help you align with the ISO 31700 requirements, secure highly sensitive information, and build customer trust.