RoPA Mapping App
Manage, Monitor, and Validate Data Processing Activities for GDPR Article 30 Compliance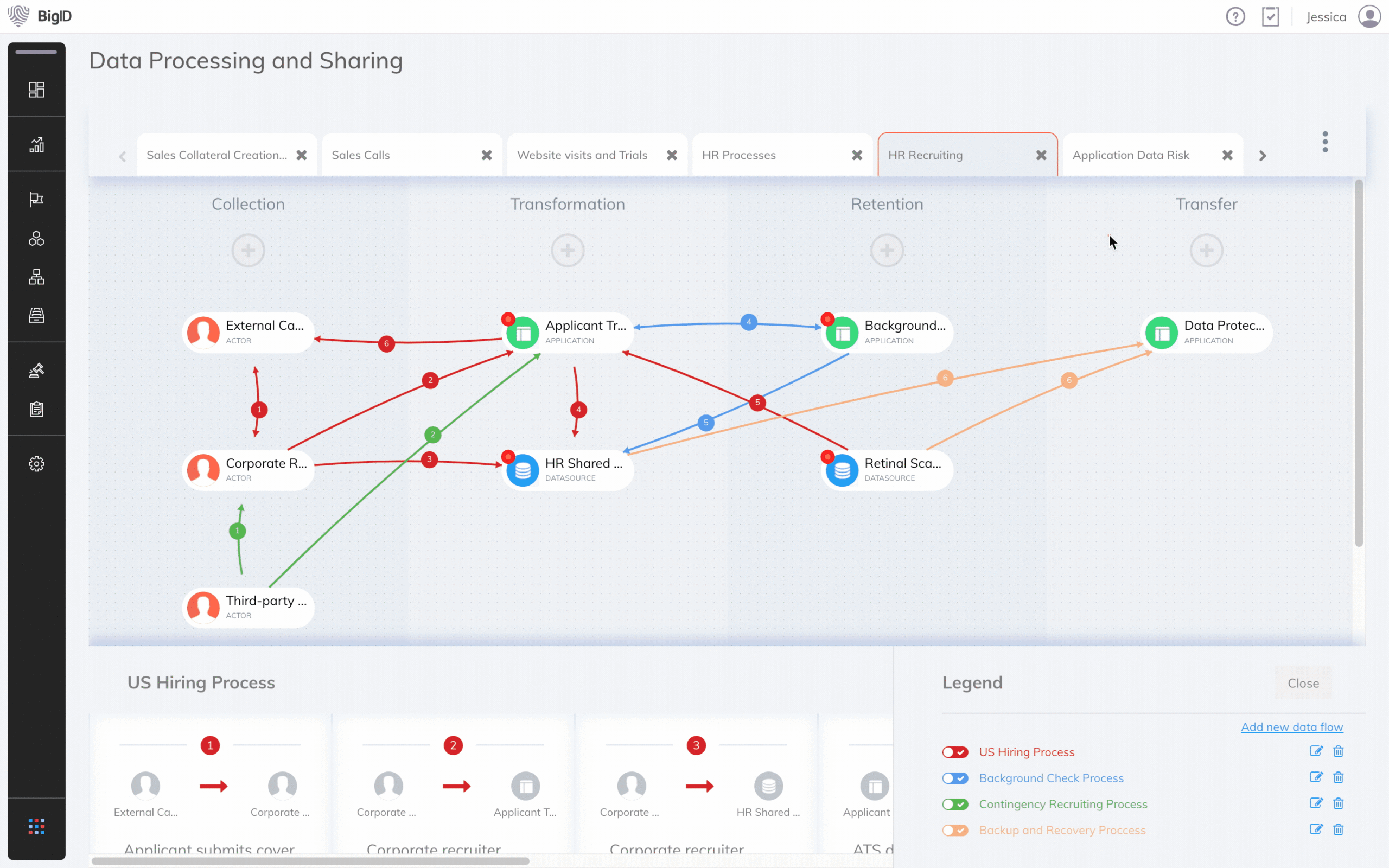 Get the App
Benefits
Automate Data Processing Templates and Reporting

Curate industry standard-templates and readable reports (infographics/statistics) to quickly showcase Records of Processing Activities (RoPA) to supervisory privacy authorities.

Flag Risk for Continuous Compliance

Provide data protection regulators necessary proof of compliance for regulations like GDPR Article 30, CCPA, and LGPD. Through automated discovery, classification, and mapping, organizations can establish a centralized privacy and security risk program — and report on who, what, and why behind the data that's processed.

Scale Data Processing Flow Reporting

BigID allows customers to automatically generate documentation on how the data moves internally and through third-parties from collection to disposal to easily comply with privacy and protection regulations (GDPR Article 30). Generated data flow maps provide regulators a way to collect processing activities and ensure that necessary variables like purpose-of-use and category-of-data are properly captured.

Have All Your Data Processes Covered and Inventoried

Gain complete visibility into all your data across all data types and data sources. BigID's discovery of personal data in motion through APIs for data streaming technologies – often used by IT and app development teams to transfer and integrate data – enables enterprises to align data pipelines with compliance mandates.
Discover, Document, and Report on Third-Party Data Sharing
As a key element of their transparency obligations, privacy regulations require that covered companies report on which third parties they have shared data with, and what are the data categories that were shared. BigID provides the ability to automate the generation of data flows encompassing data transfers, and validate third party data flow contractual provisions covering third party name, business process and data categories with data-driven insights.
Get the App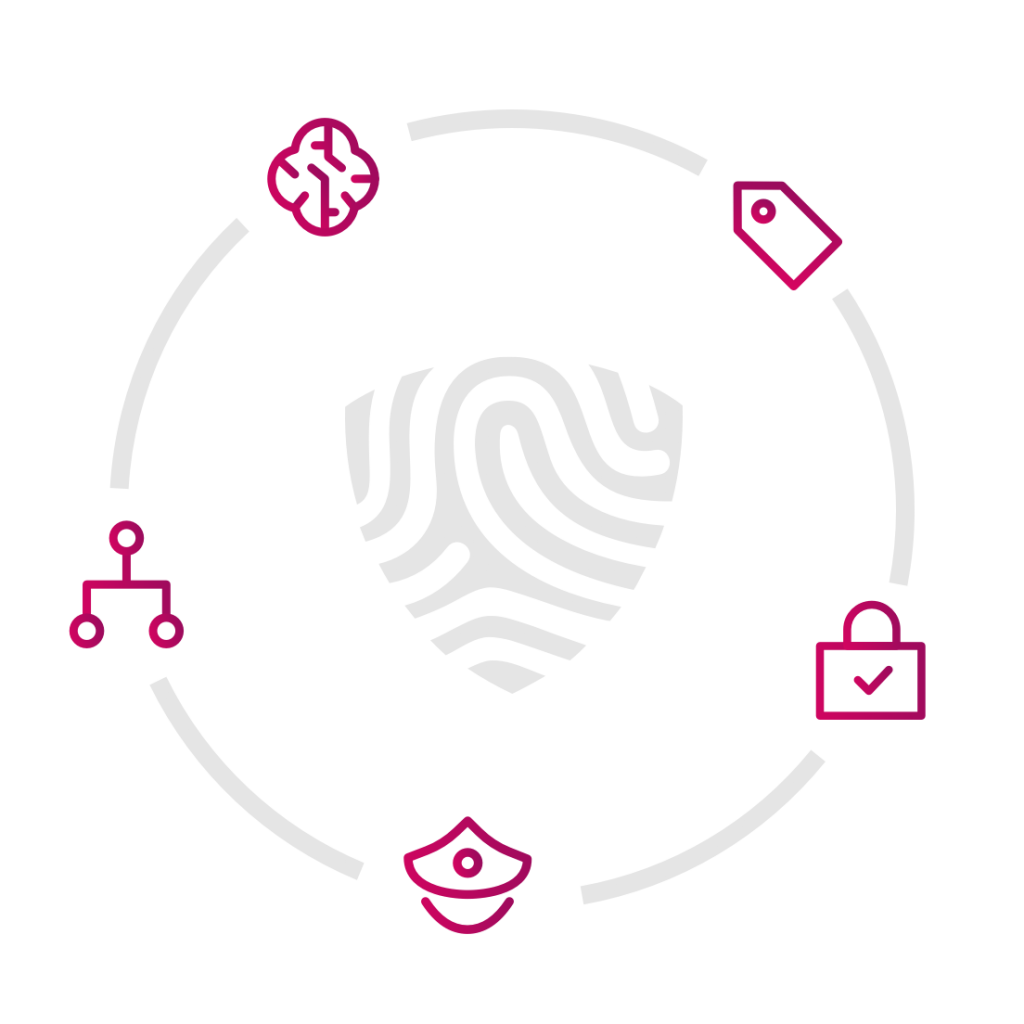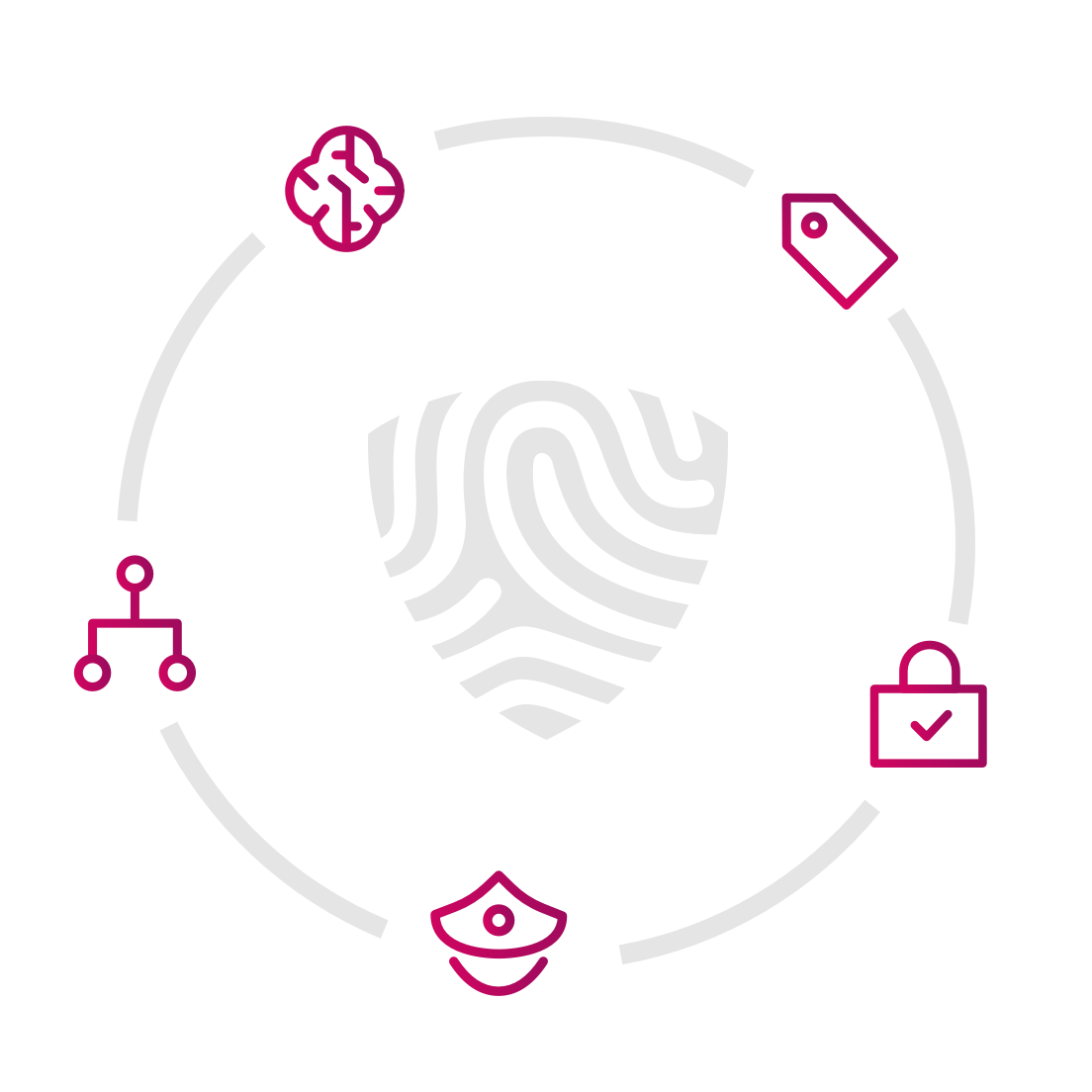 Discover Data In Motion
BigID can discover and classify data at rest and in motion and integrate via API into data streaming technologies like Kafka, Kinesis, FTP, and more to provide full visibility. Organizations can account for what data they have in pipelines and newly detected data to comply with multiple privacy regulations (GDPR, CCPA, CDPA).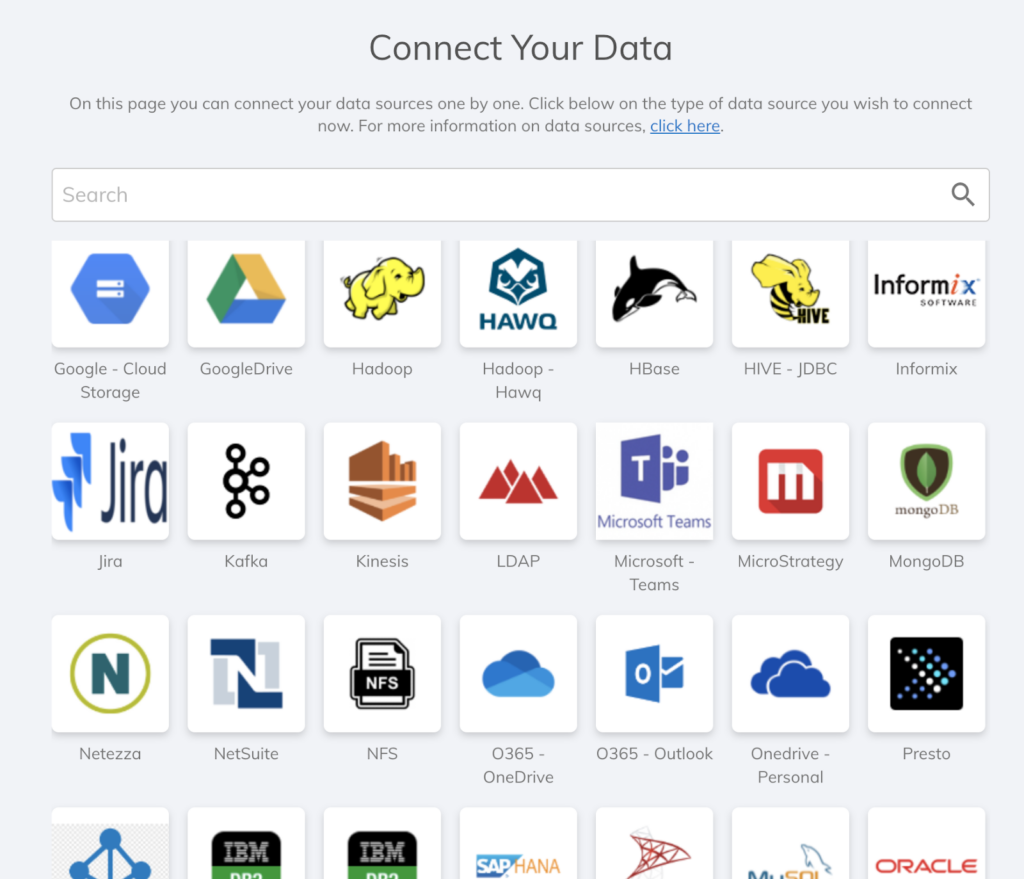 Operationalize Risk Management through Reporting
It's unclear if a Privacy Impact Assessment (PIA) is needed for many organizations when estimating the risk profile for a given business process. BigID's governance capabilities enable organizations to build a Data Protection Impact Assessment (DPIA) process that will flag risk associated with PI/PII and third-party data sharing.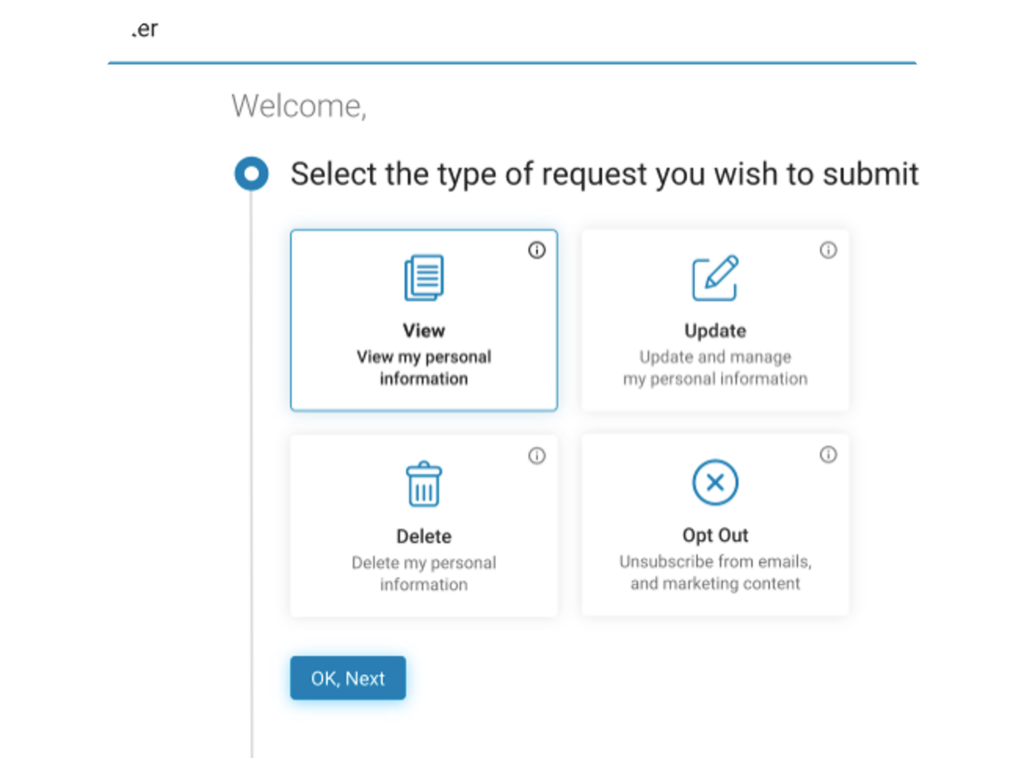 Automated Data Flow Diagrams
Privacy regulations require accurate accounting of how data is processed, managed, and shared. In the past, data flows were "documented" by surveying and interviewing key stakeholders. Today, BigID builds and maintains data processing records that reflect real data flows using the latest in machine learning to develop reports for internal and external parties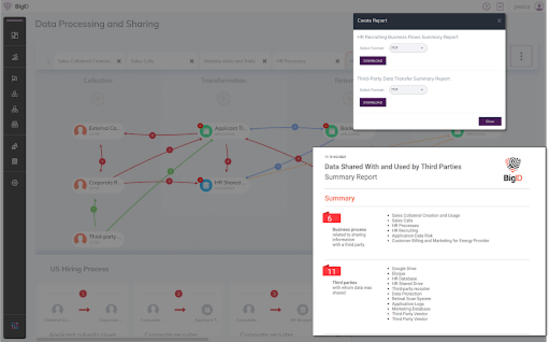 Accurate, Efficient, and Scalable Data Inventory
BigID enables companies to build and continuously update an indexed inventory of all personal and sensitive information integrating policies and business context while incorporating insight and perspective – which is particularly important to explain the purpose behind organization data's collection and processing activities.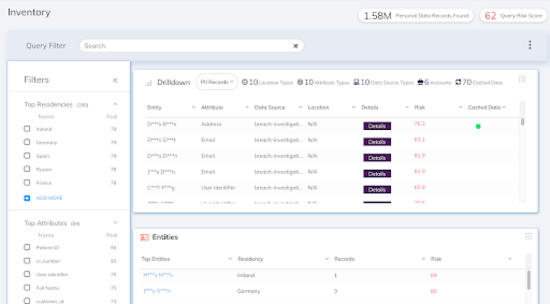 Explore the BigID Privacy Suite
Awards & Recognition