Unleashing the Power of Automation to Boost Data Security Operations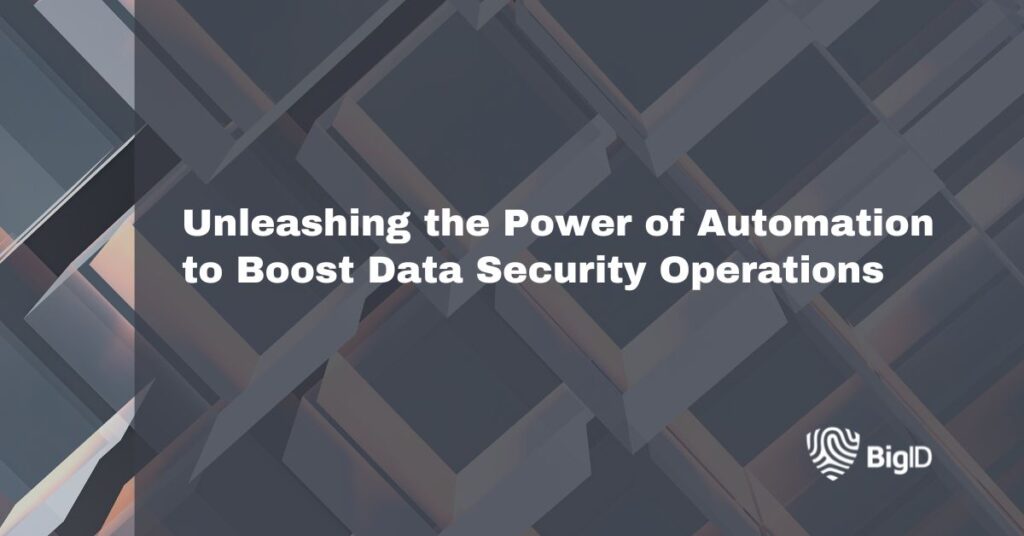 This is part three of a series that focuses on how to use automation to improve agility and accelerate data initiatives.
In 2023, companies will face new challenges as they migrate to the cloud, integrate new systems, and try to manage, control, and protect resulting data. Security leaders, at times being asked to do more with less, will increasingly need to incorporate automation, along with AI and ML, to secure their rapidly evolving environments. Automation can help security leaders effectively protect their organization's data in the face of rising threats.
Automation plays a vital role in BigID's strategy for safeguarding data. Here are seven ways BigID has automated data security to take the burden off of our customers:
Our mission is to automate and accelerate data security, compliance, privacy, and governance. Our product and engineering teams are continually looking for ways to incorporate automation throughout the platform and individual applications. Stay tuned for more developments!
BigID helps organizations of all sizes manage, protect, and get more value out of their data anywhere it exists — on-prem or in the cloud. Start saving time, eliminating manual efforts, and executing your data privacy, security, and governance initiatives today. Get a 1:1 demo to see BigID in action.