6 Ways to Add Automation to Data Discovery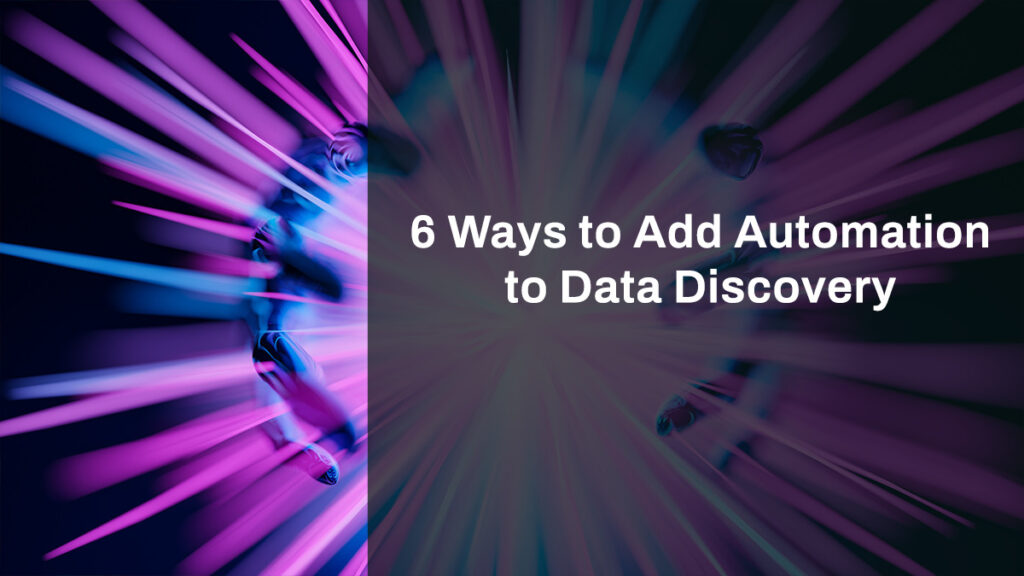 This is part one of a series that focuses on how to use  automation to improve agility and accelerate data initiatives 
Automation has been part of BigID's DNA since the very beginning. We understand the pressure you face every day to manage and secure your infrastructure, assets, networks, data, and more – completely and confidently. And that pressure comes from all directions – employees, executives, customers, partners, regulators, and so forth. Sometimes, you're even asked to do more with less. Being resource-constrained, time is a luxury that you don't have. That's why leveraging automation wherever possible gets you executing faster and lets you focus on your most pressing issues. 
Here are six ways to automate  foundational workflows and processes to make your data discovery, classification, security, governance, and privacy initiatives more successful:
BigID helps organizations of all sizes manage, protect, and get more value out of their data anywhere it exists — on-prem or in the cloud. Save time, eliminate manual efforts, and accelerate your data privacy, security, and governance initiatives today. Get a 1:1 demo to see BigID in action.