What Is Data Fabric? Modernizing Data Integration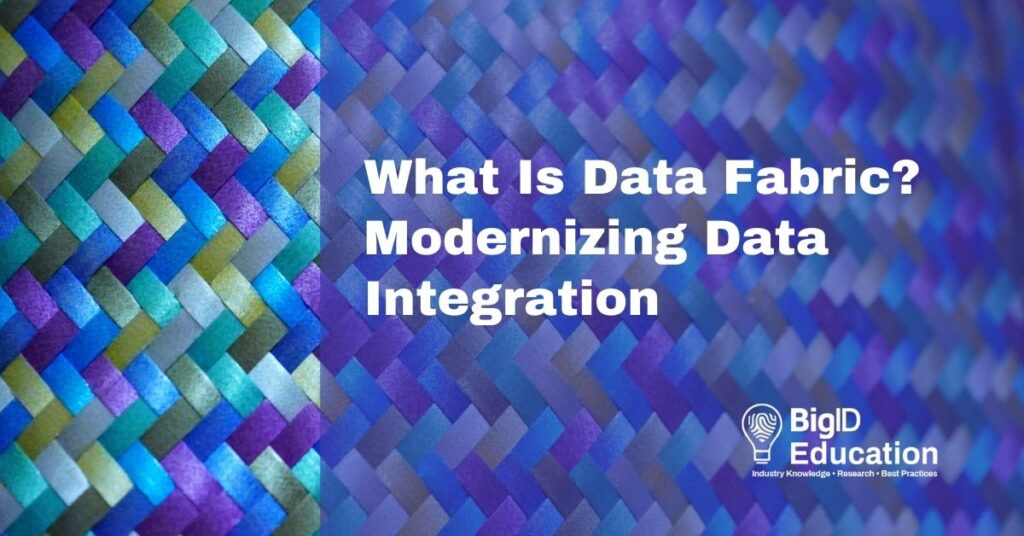 What Is Data Fabric?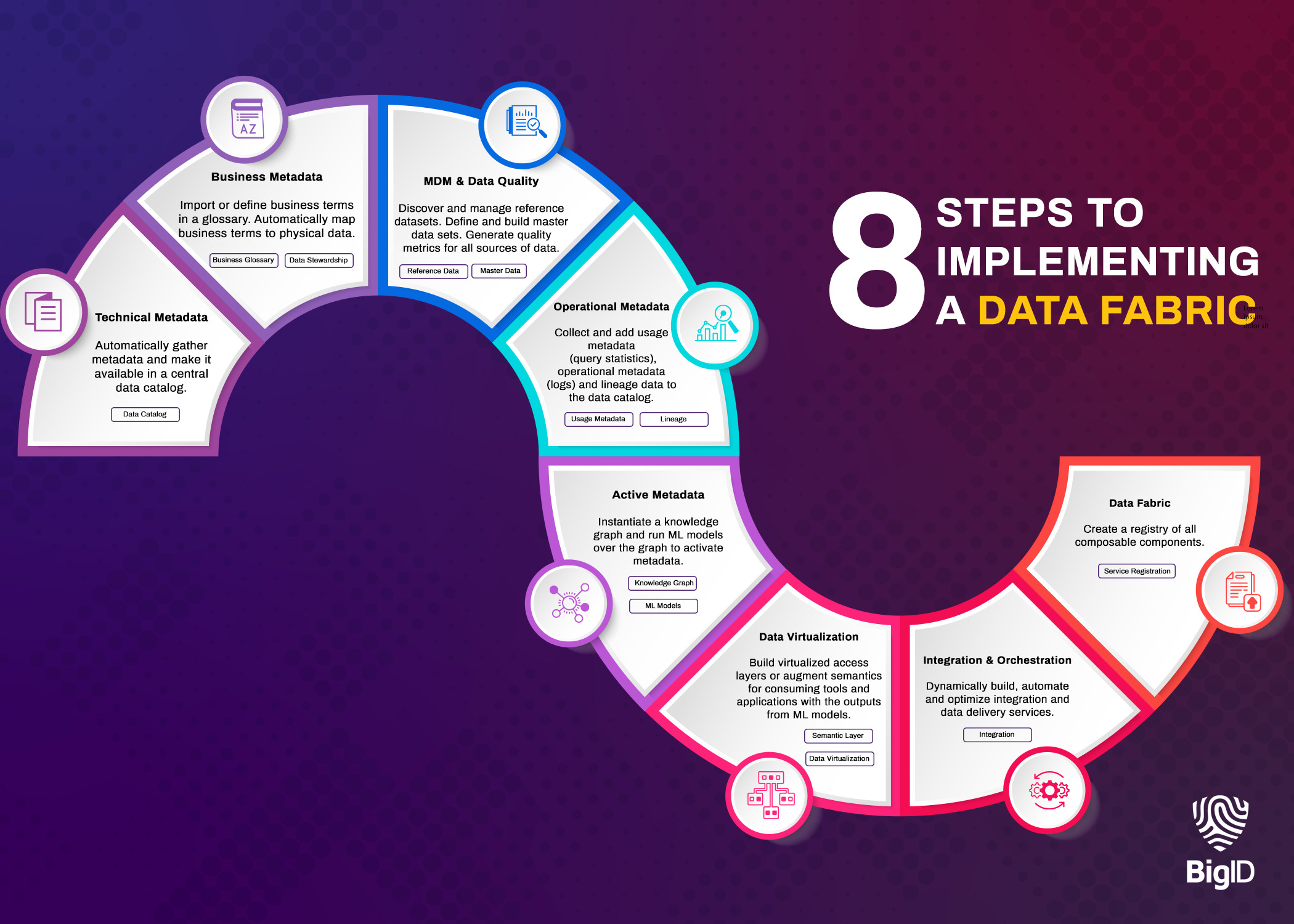 Data Fabric Use Cases
Building a data fabric for your organization helps:
increase interoperability efforts
boost security by integrating IT systems
create unified views of customer data, driving better decisions and customer marketing
improve targeted marketing
BigID and Your Enterprise Data Fabric — How It Works
BigID introduces an ML-driven, semantic approach to enabling a data fabric for your organization. Here are just a few ways that BigID can help your enterprise future-proof digital transformation and data management practices by building a seamless data fabric.
Cover all your data — everywhere: Automatically connect to all data types — including structured and unstructured data — in on-prem, multi-cloud, and hybrid environments.
Get a single view of metadata: With an unmatched discovery foundation, BigID can scan all your data, everywhere, to create a unified data catalog — and a single view of all your metadata.
Classify data based on deep learning: BigID specializes in classification methods that go beyond pattern-based discovery. Automatically classify more types of data with NLP and NER — and AI insight based on deep learning.
Exchange and share data: Enable collaboration and data sharing among employees in real time.
Add context to data: Layer technical, business, and operational metadata to see data attributes and relationships.
Leverage active metadata for better interoperability: With ML-augmented metadata, gain insights from your metadata, empower your organization to take action on it, and drive better business decisions.
Check out a demo to see BigID in action — and find out how we can help you build an ML-driven data fabric.