Data Fabric
ML-driven semantic approach to enabling the data fabric
See it in action
Full Data Coverage
Automatically connect to all data types including structured and unstructured data and start scanning to populate the data catalog and get a single view of your metadata.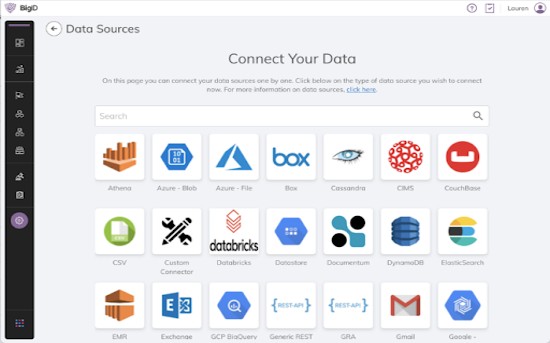 Deep Learning and NLP
Automatically classify more types of data in more places: regular expression is just the start.
Get next-gen classification with BigID that leverages not just pattern based discovery, but ML classification based on NLP and NER, AI insight based on deep learning, and patented file analysis classification.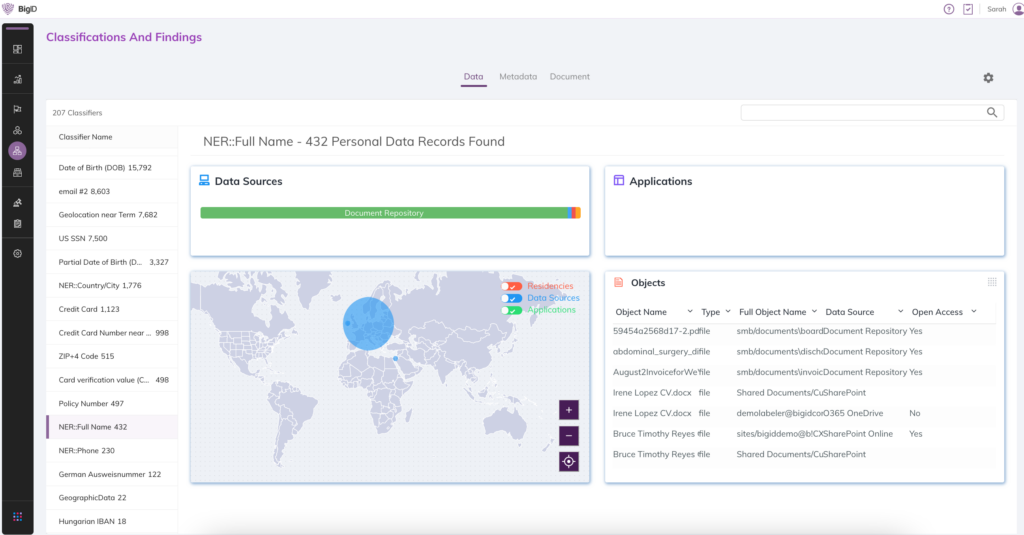 Enriched with Semantics
Apply AI and ML automated profiling and tagging to add context to data. Layer technical, business and operational metadata to see data attributes and relationships for added context and data-driven insights.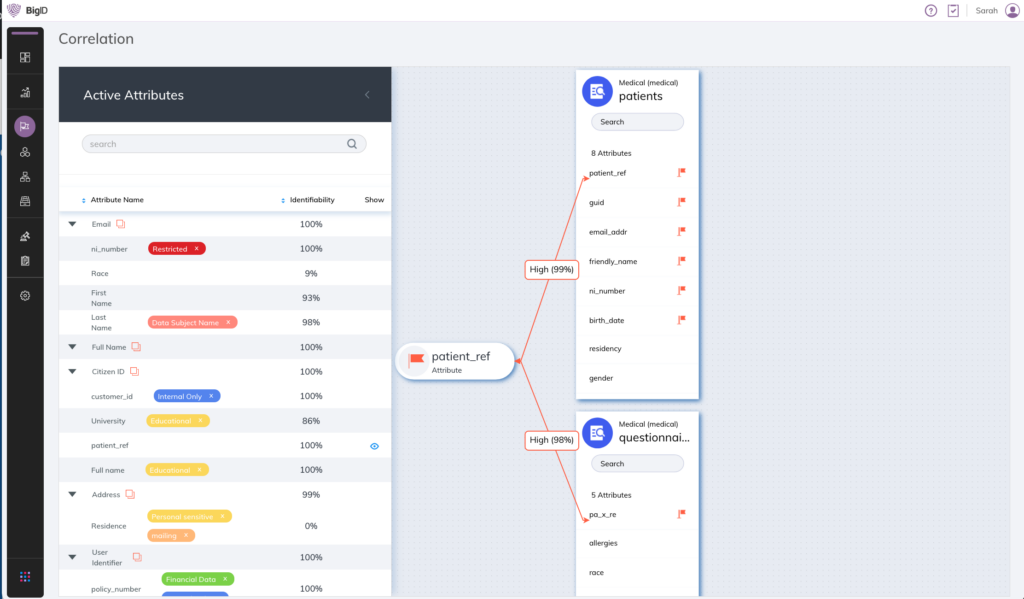 Active Metadata Hub
Integrate with critical business applications and solutions like Salesforce, Snowflake, and ServiceNow to enhance the data ecosystem.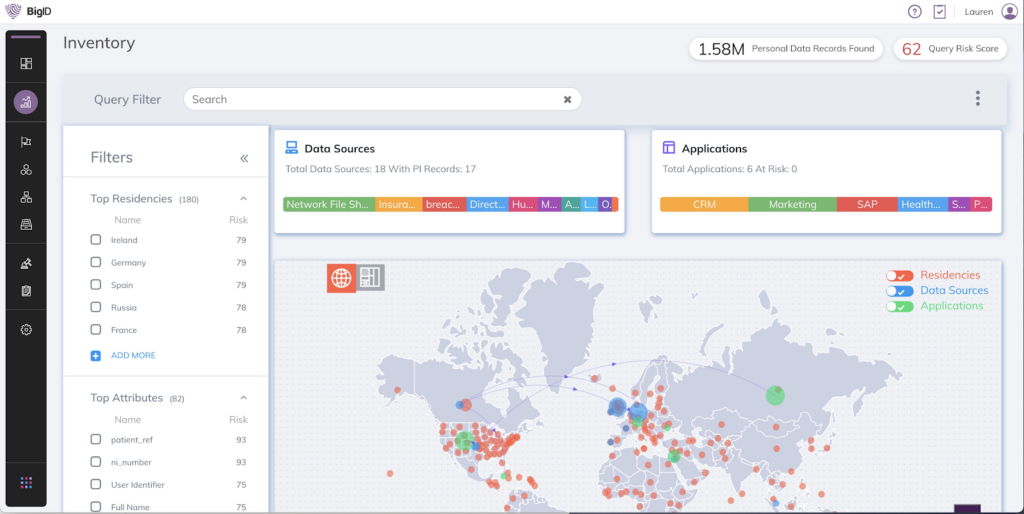 Data Sharing and Bi-directional Data Exchange
Share data amongst employees in real time enabling collaboration and socialization. Bi-directional sharing and enrichment of data from key data management and analytic applications.