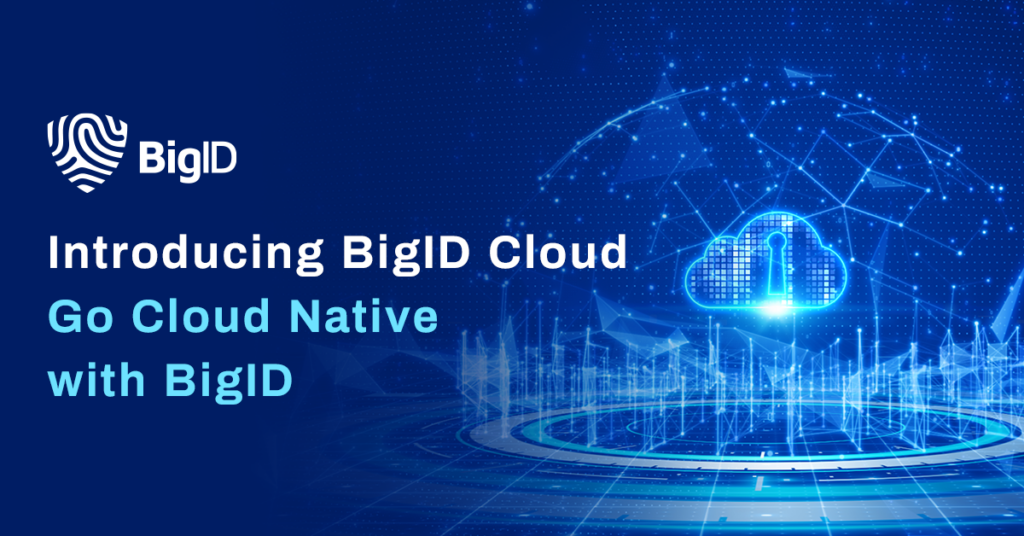 BigID Cloud is the latest addition to the BigID product portfolio: a cloud native implementation of BigID's data intelligence platform, accelerating time to value with a low TCO model for delivering deep data intelligence with apps for privacy, security, and governance.
What's the big idea?  With BigID Cloud, organizations can get the same discovery-in-depth, scale and data coverage of BigID in a low-touch SOC2 compliant platform.  This new offering meets increased customer demand to deploy BigID on the cloud for actionable data intelligence: reduce operational overhead, optimize performance, scale with ease, and accelerate time to value.
BigID's cloud offering joins the broader BigID portfolio designed to transform how organizations can unleash the value of their data in any data source and on any platform:
BigID helps organizations of all sizes to manage, protect, and get more value out of their data: start small or go big, on-prem or in the cloud.  Sign up for a demo and see BigID in action today.