Situational Data Awareness: A Bigger Idea for 2021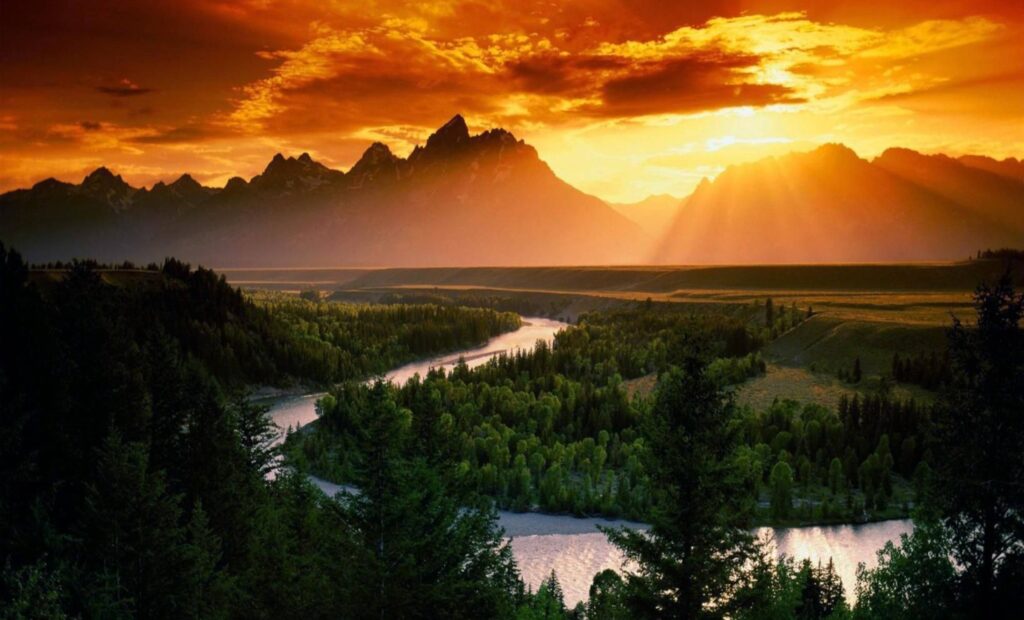 Data drives business.
2020 brought that reality into greater focus as data-driven communications and commerce became the predominant way consumers, business, educators, and governments interacted, collaborated, and transacted with one another.
Data is how everyone connects and is the underlying thread of businesses: it's the critical factor not just to persevere, but to continue to innovate under remarkable circumstances. Data is the constant during the pandemic: making every business – from retail to financial services to manufacturing to technology – a digital enterprise, while pushing every company to digitally transform.
This digital transformation isn't just required to stay ahead – but also to stay afloat.
People often compare data to oil not just because it requires processing – but because it fuels a new digital economy.  One key difference? Oil is largely interchangeable with no consequence. Data is not. My data is different from your data. IP data is not the same as PI data. Health data is not equivalent to log data.
Data means something different depending on what it is, what it describes, and how an organization defines the value of it – and the loss, transfer, misuse, misclassification, or even inaccuracy of some data can be debilitating to a business, depending on what the data represents, how it's managed, and who is (or can be) impacted.
More Data in More Places
Fifteen years ago, data was largely confined to a mainframe, exchange server, a file server from NetApp or EMC, and/or a relational database from Oracle or Microsoft.
Fast forward to 2021: the move to the cloud did not start with Covid-19. Covid-19, however, gave it a fever-like urgency as organizations accelerated plans to retire data centers (now harder to reach and maintain than ever before). The beneficiary of this shift? Not one specific cloud, but many diverse and discrete clouds.
As more organizations, activities, and innovation shift online and to the cloud in 2021, data finds its way into more spaces in more places.
Today, companies must deal with data in all flavors: of databases both SQL and not, dedicated and embedded document stores, messaging platforms for email and chat, pipelines inside and between companies, and data lakes and data warehouses of exploding (and evolving) variety. Not to mention SaaS clouds and IaaS clouds sprouting up in new places to collect and process data – and even then we've barely scratched the surface of IoT, microservice and serverless architectures that compound the data everywhere challenge.
Data Is More Regulated Than Ever
The last five years has seen a proliferation of local, national and supra-national data regulations governing the collection, processing, sharing, transfer, and security of data that's nearly equal to the explosion of data growth itself.
Some of these regulations are industry specific for verticals like insurance, banking and healthcare. Some govern specific classes of data. Some enforce a new notion of sovereignty over data transfers leaving a country. Some, like GDPR and CPRA, are privacy oriented aiming to enshrine greater data transparency and accountability.
Whatever the purpose or scope, companies face greater pressure to find and govern regulated data – which requires deeper situational awareness across a larger and more diverse data footprint than ever before.
Crown Jewel Data Is More Valuable – And More At Risk Than Ever Before
In an information economy, depreciating capital equipment and real estate don't define the assets that drive innovation and growth. Data is the asset that matters.
Data itself has never been more valuable to the business, while simultaneously representing more risk – and organizations need to address this seemingly Janus-like duality that certain data has never been more valuable to the business while simultaneously more risk. Crown jewel data that defines what data is important to a company – intellectual property, transactions, customers, employees, clients, credentials, and algorithms, just to name a few – now represents some of the most critical assets that a company houses.
For the same reason, these modern day crown jewels represent the highest risk to the business – especially since they can no longer be safeguarded from the outside world merely by being stored inside corporate data centers protected by firewalls.
As companies continue to shift to the cloud, data itself has become the new perimeter needing security and protection. You can't protect what you can't find: the ability to identify crown jewel data (that can either propel or derail a business) has taken on more urgency in the race to gather better situational awareness over shifting and changing data asset landscapes.
Data Intelligence Starts With Knowing Your Data
2021 starts with a new data situation requiring a deeper situational awareness around data.
Between exponential growth of data across more data stores and mounting security and regulatory pressure on that data (which requires deeper insight into what data they have, where it resides and context as to why and how), organizations find themselves with new data intelligence needs that start with discovery, content, and context.
This requires a rethink of how companies go about discovering what data they have, what it contains, and where it lives. It requires an approach that can scale to today's – and tomorrow's – data volumes, covering the hundreds (or thousands) of places that data gets collected and shared. It requires the ability to identify crown jewels and data belonging to specific identities. And it requires a way to communicate data findings across different stakeholders from compliance to security to governance.
This type of data intelligence requires more than just classification or cataloging alone. It requires a new kind of Discovery-in-Depth.
In 2021, BigID delivers on our promise to provide customers unmatched data discovery and intelligence across more data stores throughout the enterprise. BigID is the first company in a generation to reinvent how data is found, identified, and classified. It's the first to combine next generation ML-based classification and cataloging with newer methods like cluster analysis and correlation to provide the power of four distinct and mutually enriching data lenses in one platform. These four C's of discovery are combined into one platform that gives different stakeholders inside the enterprise a single source of data truth while ensuring each audience gets the lens they need to not just perform, but excel at their job.
Action Your Data With Extensible and Expandable Apps
Realizing the full data lifecycle requires the ability to locate sensitive data, and subsequently action it to meet a specific regulatory, risk or value unlocking purpose. But which action for what purpose?
The simple answer is that it will depend. Just like there's not just one single regulation, one definition of risk, or one method of unlocking value from data, there is also no single method of action that will address every possible data need. That's why BigID is the first company in the data space to introduce the concept of app framework and marketplace: to give organizations choice in how they want to act on their data.
BigID's first-of-its-kind app framework concept empowers organizations to build or buy add-on modules from BigID or third parties to action their data in different ways. Organizations benefit from extensibility without lock-in, while addressing emerging data compliance, risk or value problems across the data center and cloud. Each app addresses specific pain points that can be adopted a la carte or in bundles, and customers can future-proof their BigID investment with new ways to action their data for purposes of privacy & compliance, data protection and risk reduction, or data perspective for data governance, or BI.
Unleash Your Data to Unlock More Value
BigID's foundation of Discovery-in-Depth with extensible app framework brings infinite possibility with one data intelligence platform. All while automating and modernizing with the latest in machine learning and AI to optimize accuracy, scale and contextualization.
As organizations seek to do more with their data, not every initiative falls neatly into a specific category, traditional line of business, or typical approach. Some needs are broader and more solution centric.
BigID leads with new automation innovation to bring traditional activities like data governance, customer 360, continuous compliance, and data provenance into the modern age, replacing manual efforts with ML to create new efficiencies and speed to value.
A BiggerIDea for 2021: Know Your Data; Action Your Data; Unleash Your Data with BigID
90% of the world's data was created in just the last two years. Every day over 2.5 quintillion bytes of data are created – and that number continues to grow. This creates new challenges around privacy, compliance, risk and value creation for all businesses, and these challenges are compounded as organizations move their data from the relative confines of their own data centers to many different clouds.
In 2021, BigID is stepping in with a completely novel set of methods, bringing forth a unified ML-driven data intelligence platform that's purpose built for today's evolving data challenges.  BigID empowers organizations to know their data across their entire data landscape for a single source of truth; action their data at scale – from security to governance to data management and beyond; and unleash the value their data by automating data-driven insight with actionable intelligence.