Data Catalog for Privacy
Capture technical, privacy and security metadata across any data, whether structured, unstructured, or cloud
Data Catalog
Automatically catalog and map sensitive & personal data with deep data insight, incorporating active metadata and classification. Gain additional privacy, security, and business insight – all within a single pane of glass.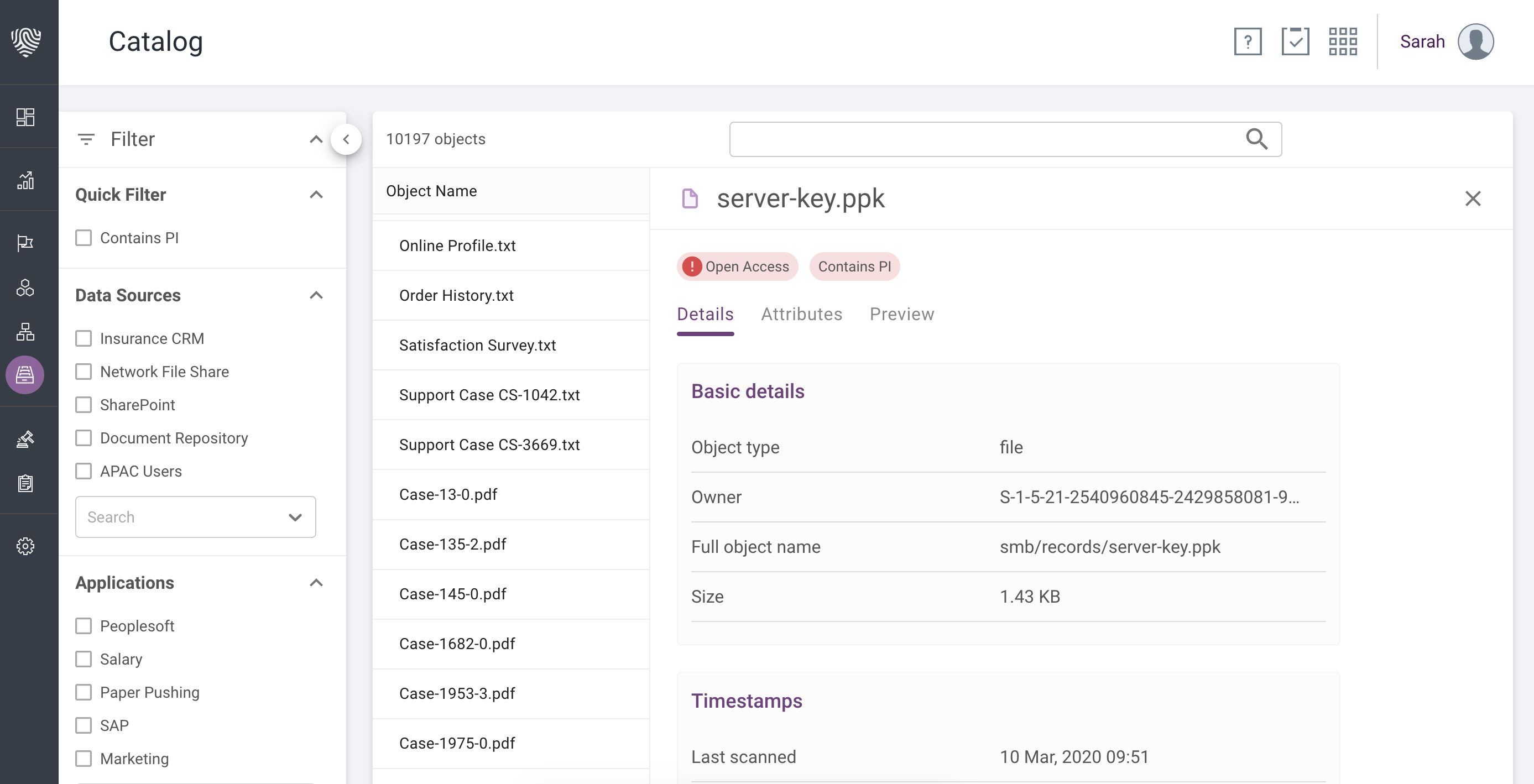 Visualize your data in one place
Get context, oversight and more value from your data across your entire ecosystem.
Unified data inventory
Combine attributes, metadata, and context around your personal & sensitive data.
Enhance technical metadata
Layer on business and operational metadata for added context and data-driven insights.
Metadata exchange
Get full visibility across data and silos, and integrate with technologies from Collibra to Alation to SAP to Google Apigee
Automate discovery
Automate discovery for greater accuracy, comprehensive insights, and shorter time to value
Manage risk
Identify personal information & discover ungoverned assets to better understand and manage data risk