Data-Centric Security for Google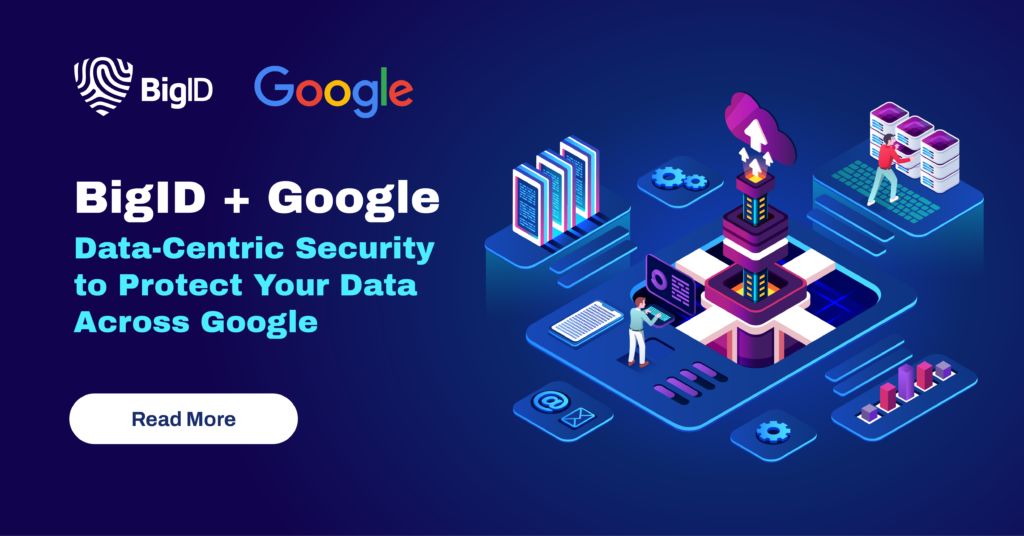 Extend Bigid Access Intelligence & Data Labeling to Protect Your Data in Google
With the rise in cloud adoption, organizations are even more dependent on their IT and Security providers to help manage the heterogeneity that can come with it. This also extends to SaaS applications and services which are growing at a staggering rate within the typical enterprise organization. It's why at BigID, we place a heavy emphasis on providing our customers unmatched coverage across their entire data environment. It also means providing a consistent and comprehensive approach to protecting data and mitigating vulnerabilities, regardless of where that data actually lives..
If you're a Google shop, you can now extend BigID's Access Intelligence to Google Cloud Storage (GCS) and Data Labeling capabilities to Google Drive (G-Drive). These capabilities together provide organizations with a native, data-centric approach to comprehensively securing sensitive or critical data with ease across your Google environment.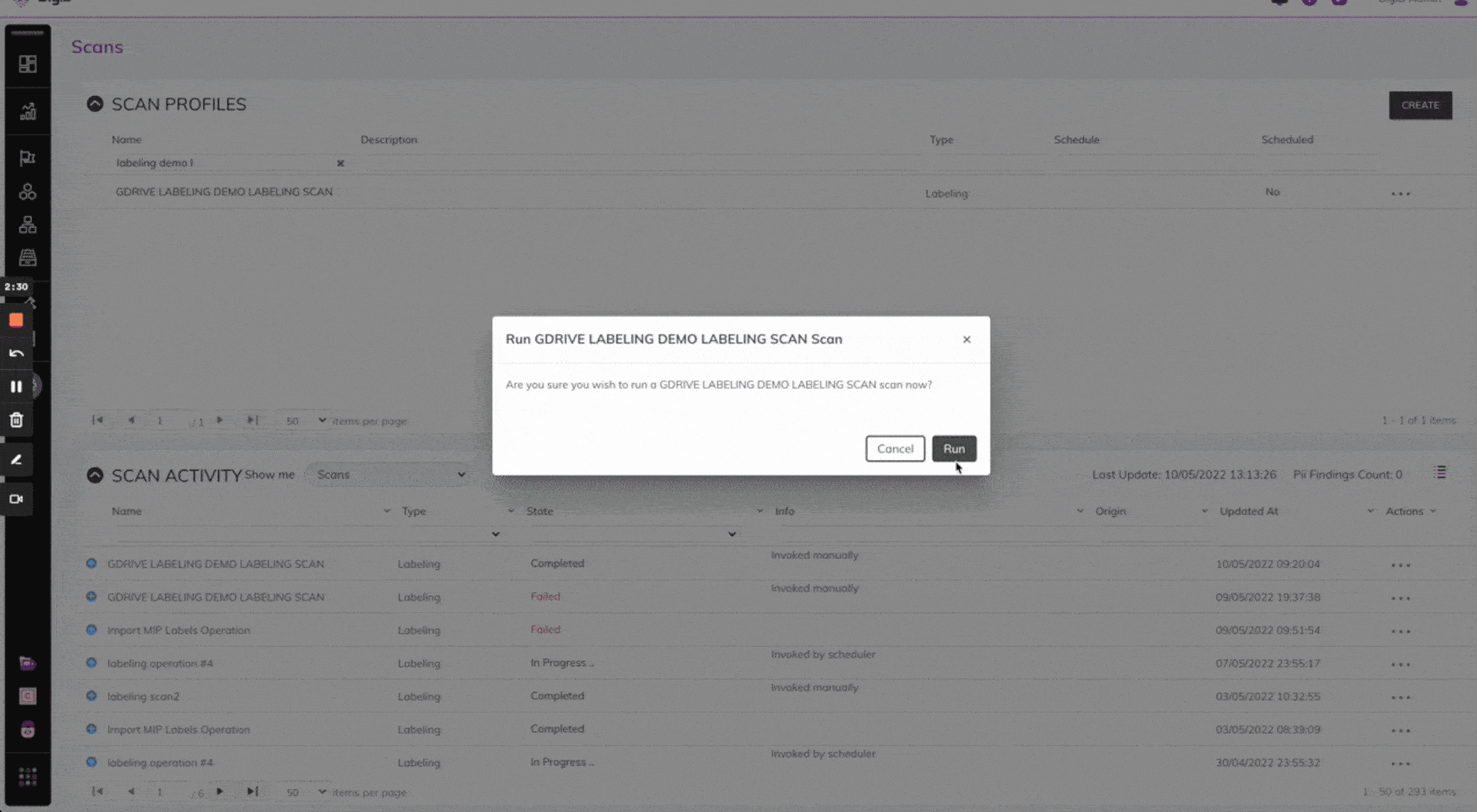 Centralize Data Security for Google
These exciting developments advance us towards our goal of giving you the power of complete data visibility and control across your Google environment. In addition to these two integrations, leverage BigID's in-depth data discovery, classification, and cataloging to find and protect all your data across Google environments, including Gmail, BigQuery, Cloud SQL, Datastore, BigTable, and Spanner. As a result, BigID can act as your centralized data security control plane for your Google environment. Centralizing aspects of data security with BigID accelerates operations and lets your security teams be more efficient. Improve team agility by proactively applying the right controls and policies while remediating exposure issues. Carry this out with consistency, accuracy, and ease across Google, as well as non-Google environments.
Consistently & Comprehensively Enforce Data Protection
Extend the consistency and accuracy of BigID's unmatched data labeling capabilities over to your Google Drive environment just as easily as with other data labeling frameworks such as Microsoft Information Protection (MIP). Use BigID to determine sensitive or criticality definitions unique to your organization. Then automatically apply equivalent classifications rules, and corresponding labels, using Native GDrive Labeling, and use Google's DLP solution to protect the same type of data from exposure or leaks. Gain confidence in knowing that a standardized set of classification rules are being applied anywhere your data exists – on-prem or in the cloud, structured and unstructured. Best of all, these capabilities do not require any specific Google licenses to operate. Simply integrate your Google Drive directly with BigID's Data Labeling app  – it's that easy.
Labels set externally in Google Drive are also included and imported into the BigID Catalog. By propagating labels within the data catalog, BigID acts as a centralized "data hub" for an organization. This hub serves as the single source of truth about the state of all sensitive or critical information across the environment, making it simple and easy for your security teams to manage. Set the same governance rules and policies across all your data environments with BigID across Google and non-Google environments.
Reduce Risk by Mitigating Unnecessary Exposure
Leverage the insight of BigID's Access Intelligence to understand access rights management for data across Google. Get a thorough understanding of over-privileged users or overexposed data across GCS. Identify who can access what sensitive or critical data living in GCS to highlight unauthorized or open access violations. Combined with existing Access Intelligence capabilities with G-Drive, organizations can now obtain holistic insights about access across Google. Access Intelligence supports both Access Control Lists (ACL) and Identity Access Management (IAM) permission models, along with other frameworks you may have in place. With GCS support, extend the same intelligence and insight across all of your file storage instances, including OneDrive and Office 365.
BigID helps organizations of all sizes manage, protect, and get more value out of their data anywhere it exists — on-prem or in the cloud. Discover the power of BigID's Data Labeling and Access Intelligence with Google, and other providers, with in-depth data discovery for your organization. Get a 1:1 demo with our experts to see it in action.