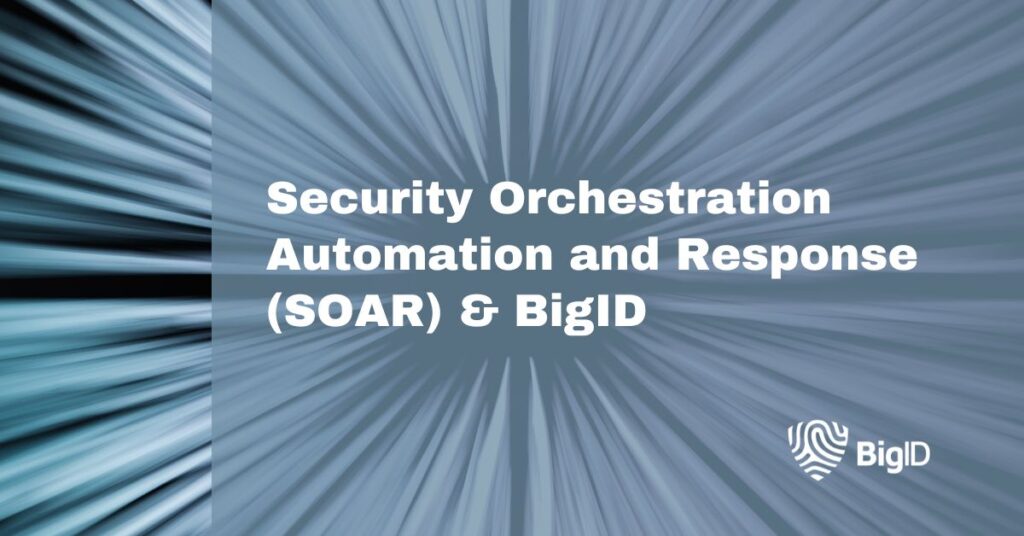 Security Teams are overwhelmed with the abundance of security tools (software) and noise they produce. The Security community has been leveraging automation to cut through the noise, augment skill/staffing shortages, deliver enrichment/context to alerts, and efficiently operationalize security tooling to gain immediate value and reduce risk.
Security Orchestration Automation and Response (SOAR) platforms were developed over the last decade to simplify security teams' ability to create automation workflows. SOAR is an open API platform that connects Security tooling to ticketing systems and other business applications in an effort to streamline security workflows, prevent attacks, reduce risks, and enable the business.
Top SOAR vendors include Demisto, Phantom, and Torq.
How to Accelerate SOAR Results with BigID
Over the last quarter, the BigID security team has been developing automated workflows in Phantom and Torq to remediate data security (access and discovery) findings in BigID. Our partnerships with these SOAR platforms allow BigID to not only provide insight into critical data security findings, but also enable businesses to proactively remediate the issues in an automated fashion. This fundamentally enables our customers to action the findings in BigID and automatically reduce data risks to their organizations.
With our SOAR Integrations we have pre-built workflows that will enable our customers to:
Detect secrets and credentials in Confluence, Slack, JIRA, etc. and automatically generate tickets in JIRA for their security teams to review or remove the secrets.
Identify sensitive data (however they define the Classifiers) in Teams, Slack or Confluence and automatically remove it (or notify the user).
Find externally exposed AWS S3 buckets and automatically close them.
Find cleartext passwords in OneDrive/Gdrive files and notify a user in Slack.
Identify data shared outside of a company on Onedrive/Gdrive and notify the user in Teams/Slack (plus their manager).
Identify users in your environment with leaked passwords and generate tickets for the security team.
Detects logins originating from the dark web to BigID.
Detect files with sensitive data that have excessive permissions and automatically remediate them (or create notification via Slack/Teams/JIRA/ServiceNow).
And that's just the beginning. Stay tuned for more playbooks, integrations, and advanced capabilities that make it easier than ever to get more out of the tech stack you already have – and make better decisions, faster.
In the meantime – if you want to see how BigID works in action, schedule a demo to speak with our security experts.