Is Protecting Customer and Employee Data a Priority in Your Organization?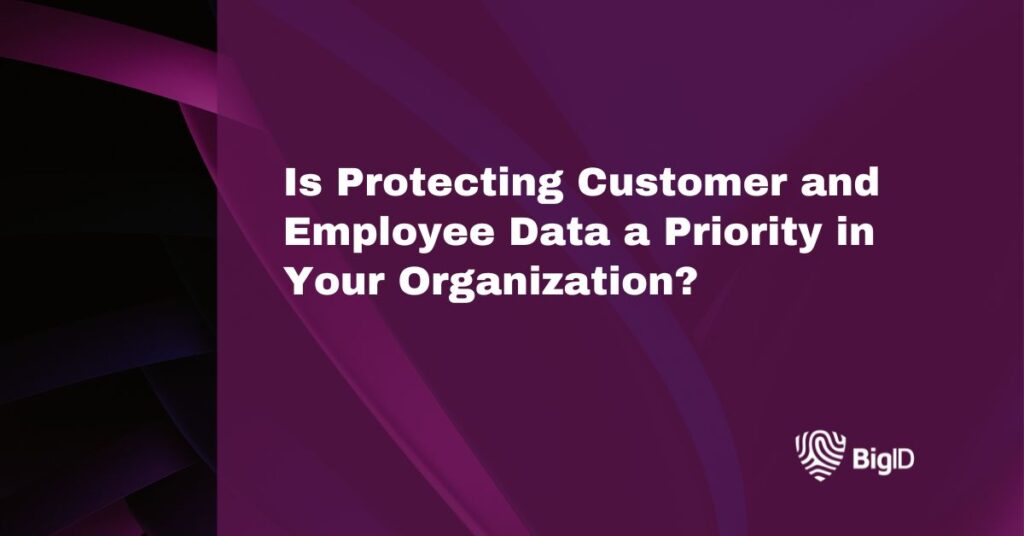 Managing and protecting sensitive data including customer and employee personal data is good business and can help your bottom line. Complying with privacy regulations minimizes risk of exorbitant compliance penalties and helps track and secure coveted data hackers find most valuable.
BigID helps global organizations discover all their data with a focus on managing sensitive data for regulatory and security compliance. By enabling data discovery, BigID helps organizations take control over where their data is, who has access to it, and how to comply with a growing number of data privacy and security regulations.
A Customer's Privacy Compliance Journey
Prior to using BigID, a travel & hospitality company used a combination of cybersecurity tools, IT security tools, and FTE hours to comb through systems to satisfy data subject access requests (DSARs). Their attorneys typically needed one to two weeks to review data for privileged intel, appropriately delete it, and finally establish proper access to this manually cleansed data. More time to pull, means less time to analyze the data and make deadlines for regulators, e.g. the General Data Protection Regulation (GDPR).
According to their Senior Privacy Manager, "discovery takes three Full-Time Employees (FTEs) with BigID; with all the different groups and tools, you need about 12 FTEs without BigID."
All these capabilities are supported by machine learning to minimize manual data governance processes and to ensure data is clean throughout its lifecycle on-prem and in the cloud.
The BigID & SAP Partnership
The roots of our SAP partnership date back to 2017 when SAP first invested in BigID. BigID was founded with a focus on finding and managing sensitive data related to the General Data Protection Regulation which went into effect May 25, 2018.
Since then, SAP and BigID expanded their partnership to promote joint solutions through the SAP Endorsed App Program. The benefit to customers is that BigID's platform is premium certified to provide customers with the ability to discover and control sensitive data across SAP applications including S4/HANA, SAP SuccessFactors, SAP Customer Data Cloud, Data Intelligence, and more. Creating a metadata exchange with SAP improves data visibility and control of sensitive data including customer and employee Personal Identifiable Information (PII).
SAP and BigID are committed to helping complex organizations in all industries run their business with confidence by giving them visibility and control over their data. Visit BigID on the SAP Store to learn more.