Data Governance Predictions: 2023 and Beyond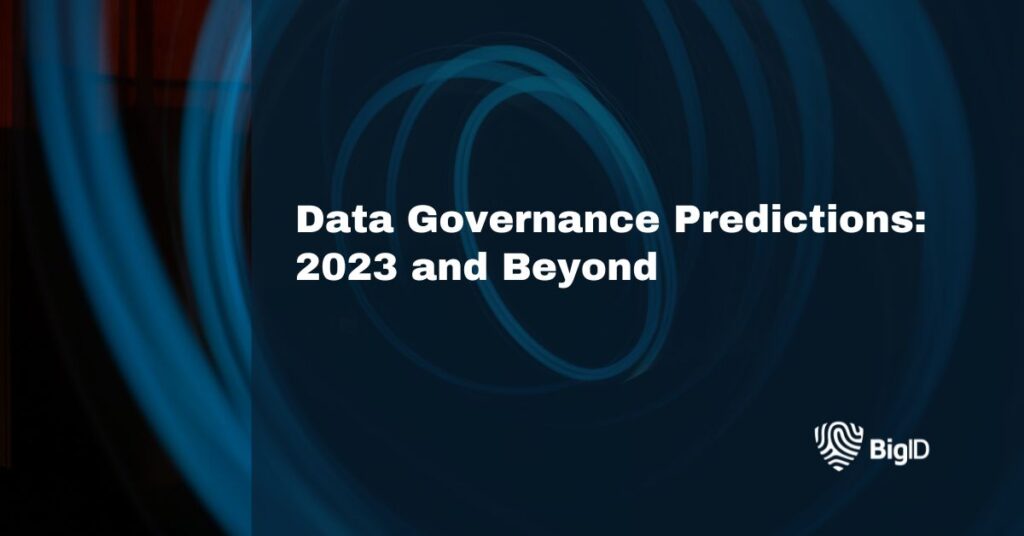 The world of data governance continues to evolve – with new challenges, approaches, and technology that changes the way we look at and manage data. Here are 8 Data Governance Predictions for 2023:
Governance, Privacy, Security Teams Will Need to Connect
More countries and more US states are adopting and enforcing data protection and privacy laws. Companies are going to need to comply with the evolving regulatory landscape, while trying to stay ahead of upcoming requirements. Data Governance is going to be critical integrating with privacy regulations and security measures to ensure that data is defined and properly managed for compliance with new regulations.
Cloud Adoption Will Require Governance Across Systems
Organizations are moving to cloud environments and need to have data governance solutions that work across multiple environments. Solutions that will aid in transition to cloud environments, maintain governance in hybrid environments, and fulfill data governance requirements for all data, everywhere.
Demand for Efficiency and Automation to Do More with Less
Widespread workforce reductions require teams to be more efficient and deliver data governance with a leaner workforce. More automation will be needed to identify, classify, and manage data. For example, automating data lifecycle management to reduce manual processes.
Increased Demand for ML in Data Governance
Data is increasingly complex and managing it with manual methods will not work for the scale and variety of data that an organization creates and consumes. Data teams will demand more ML for deeper insights to know what the data is, where it is, how it is connected, and how to govern it.
Focus on ESG Practices – Environmental, Social, Governance
Consumers want to buy from and associate with companies that are acting responsibly in their environmental, social, and governance practices. Organizations will need to be thoughtful in how they manage data, apply responsible AI practices, and communicate those actions so that consumers and investors will want to engage with them.
Consolidation and Simplification of Data Management Solutions
Data Management environments have become complex as organizations are buying point solutions to solve specific problems, adopting large enterprise solutions that are complex, and building in-house solutions to solve specific problems. The result is too many different solutions that solve a problem, but do not interact. Organizations will be looking to simplify solutions and adopt software that will interconnect disparate systems to have a single source of truth or a single control center for multiple functions.
Uplevel Data Governance to Extend Data to More Users
Data Governance is going to extend beyond data stewards. More people in the organization are going to want to know how to get data they need, what it means, where it comes from, if it's good quality and approved to use.
Expectation for Reporting, Measurement, and Results
In tighter economic times, all teams are going to need to show results to prove value. There is an expectation that everything can be measured and reported to show value.
Organizations will be looking for data governance solutions that will aid with regulation compliance, increased insight and automation for accuracy and efficiency and consolidation and communication across different data types and disparate systems.
Schedule a demo to learn how BigID can help you reach your 2023 data governance goals.