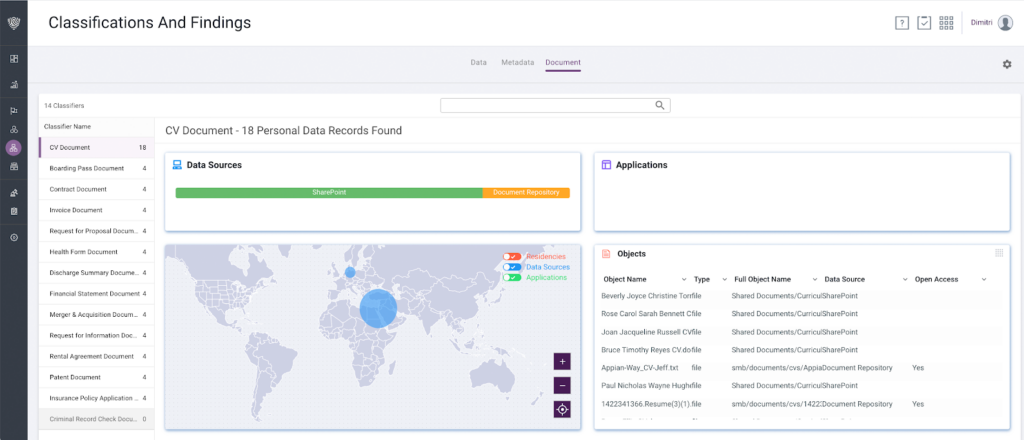 Classify anything — from data attributes to metadata to forms and documents.
Leverage advanced pattern matching, ML, and deep learning to classify data across almost any data source and pipeline.
Classify any data entity in a database, file, image, data lake, cloud, application, etc.
Normalize divergent metadata labels to standardized data definitions.
Categorize and label forms and documents using AI.