Fix Access Rights Violations at Scale With Access Intelligence Remediation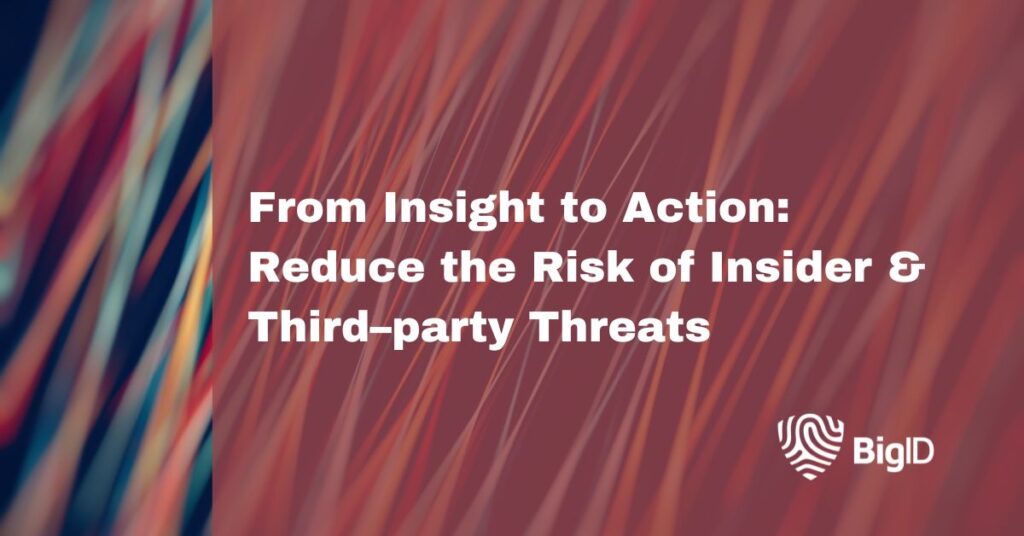 Today's data environments continue to present new challenges. Sensitive data is proliferating throughout the environment as the reliance on cloud models continues to expand. Understanding where this sensitive data lives and its accessibility can be complicated. Remediating access issues with certainty can even be more painstaking. it's why we've developed Access Intelligence Remediation – be able to now manage access rights and permissions with BigID. Reduce risk by eliminating unnecessary access to sensitive data based on the data.
Zero in on users with unmanaged access to sensitive data and identify sensitive data with open or extensive access. With the new Access Intelligence Remediation feature, admins can take back access to their data by revoking access permissions from groups and users. Remediate directly with BigID's Action Center or delegate to the right person on your team.
With this new capability, we're bridging the gap between insight and action. The combination of visibility and remediation empowers an end-to-end access rights solution that effectively mitigates risk and drives efficiency at the same time.
Reduce the Risk of a Data Breach
The growing adoption of cloud, multi-cloud, and hybrid-cloud models has led to an explosion of data across the environment. Unfortunately, as your data footprint expands, so does your attack surface. The reliance on cloud applications and services has scaled massively, but the ability to appropriate the proper permissions on sensitive data hasn't. Current and former employees and business partners could have gained access to shared files at one point in time. These scenarios immensely increase the risk of a data breach from an unauthorized insider or an unwanted third party.
Access Intelligence Remediation enables security admins to revoke unneeded and redundant access privileges on individuals or groups. It allows you to revoke access based on the definition of Access Types in the Access Intelligence App. You can define what External Access and Open Access mean to your organization, and create additional access types to fit your organizational policies. You can cut out access privileges to certain users or groups to anything labeled "External Access." Access Intelligence Remediation currently is able to revoke access across G-Drive, with future support plans in the works for additional popular data sources down the road.

Accelerate Your SecOps
We understand that budget and resource constraints make managing and securing your environment more challenging. You're forced to do more with less—something we at BigID understand all too well. That's why we're leveraging automation wherever possible through all of our products to get you executing faster, giving you the liberty to focus on the most critical issues. 
Access Intelligence Remediation effectively automates the access rights violation workflow— from intelligence down to remediation. The process is simple and can be handled exclusively within BigID. Automatically discover and classify files that contain sensitive data, then implement a policy on what types of data shouldn't have external access. Continually run admin policies across your data, and when violations occur, automatically trigger remediation workflows. Execute revocation of access via the BigID Action Center, or delegate remediation workflows to the correct data sources owner via the Remediation App. Accelerate security operations and mitigate sensitive data risk with certainty—it's that easy.
BigID helps organizations of all sizes manage, protect, and get more value out of their data anywhere it exists — on-prem or in the cloud. Start mitigating the risk of a data breach and accelerating SecOps today. Get a 1:1 demo to see BigID in action.