How Data Governance With BigID Can Impact Your Top-Line Growth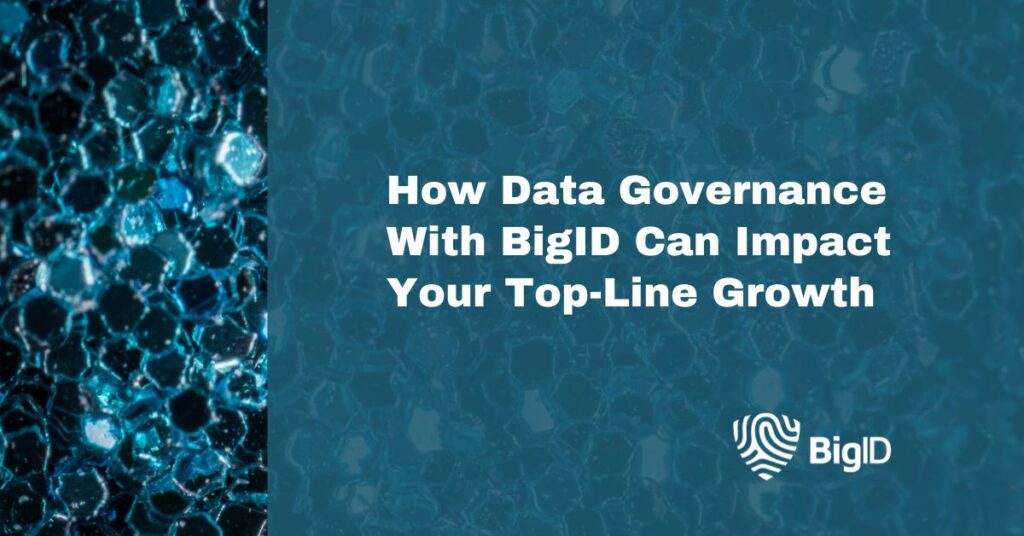 'Data is the new oil', a mantra for data professionals everywhere, has been around long enough now to be discussed, pulled apart and disagreed with to the point where it's easy to lose sight of the simple truth behind it – that data has a greater power to generate revenue now than ever before.
The practical question for any enterprise now is how to maximize value from its data. This may be about applying powerful algorithms to vast data lakes to harvest the insights that drive competitive advantage.
For many businesses, though, competing priorities like minimizing privacy compliance costs and exposure to data breaches come well ahead of these digital transformation opportunities.
For any enterprise looking to maximize value from its data, control over that data through effective data governance is increasingly a prerequisite. You can't deliver maximum value from any asset unless you know and control where it is, what it's doing for the business and where it is in its data lifecycle.
Data quality – a rising tide that lifts all boats
Data governance's core objective is to deliver a high level of data quality, ensuring that data is under control throughout its lifecycle from acquisition or creation to proper disposal or storage. Improved data quality creates benefits that touch almost every line of business in the enterprise; from avoiding the operational rework and wasted effort of dealing with invalid data, to being able to target customers effectively based on accurate, up-to-date information.
While many of the direct benefits of data quality are around cost efficiency and risk and cost avoidance, data governance with BigID also creates capabilities that can directly increase profitability.
BigID's discovery in depth, correlation and classification capabilities greatly reduce the overhead of privacy data compliance.
This same ability to create automated, comprehensive and error-free records of all a customer's interactions, not just what's on the Customer Relationship Management (CRM) platform, has clear marketing benefits around customer segmentation and targeting.
Good data quality can improve and retain customer relationships. Having to repeat information, or finding a business that has no record of a previous interaction because it was 'on the old system' can be a major frustration for customers and reduces confidence in the business. Effective data governance greatly mitigates this risk.
Many of the specific cost and risk avoidance benefits of effective data governance are already understood, from data privacy compliance and reduced exposure to ransomware, to maximizing the efficiency and cost-effectiveness of investment in cloud storage.
Yet data quality has a much broader beneficial effect that can extend to much of what a business does. For example, many organizations have a large commitment to DevOps as a means of delivering new digital value, yet the DevOps process is often slowed by the need to groom and cleanse data throughout the data pipeline, to redact sensitive data or resolve discrepancies. Effective data governance creates a level of data quality that removes this requirement, increasing the cost effectiveness of DevOps and reducing time to market.
What next?
Click here to understand the criticality of data governance to today's data driven business environment, why effective data governance needs a holistic, bottom-up approach, and how to implement it.
This is one of a series of blog posts complementing the eBook, each focusing on a key area where data governance adds value.
To discover more about how data governance with BigID can help your organization deliver greater profitability through improved data quality, visit us at the SAP Store.