Breaking Data Silos: Unleashing the Power of BigID's API-First Approach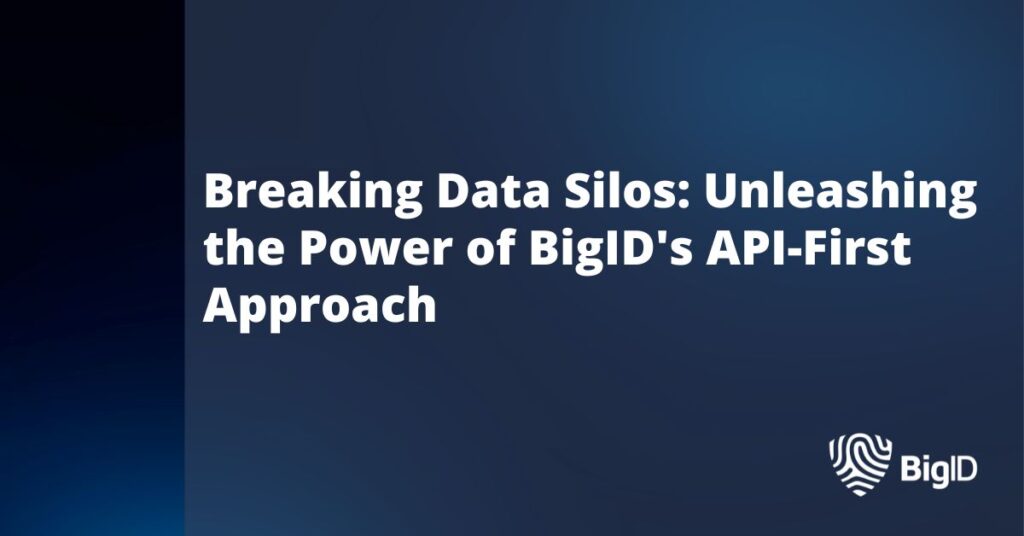 The value of data is best realized when you break silos. BigID can provide a vital data discovery and intelligence function in an enterprise but its value is only fully realized when coupled with other data privacy, security and governance tools in the organization. From the onset, BigID was designed API-first so that integration and orchestration with other enterprise infrastructure was simple and high impact. In the ensuing years, that open philosophy has only been expanded.
Firstly, BigID pre-built API integration and orchestration with many tools like Collibra, Alation, OneTrust, SAP, Salesforce, Tableau, SAP, Confluent, Databricks, ServiceNow, RSA, Appian, AWS, Azure, O365, GCP, Box, IBM and many more products. These integrations demonstrate BigID's ability to securely share data, policy or events with services inside the enterprise. But beyond, that these integrations demonstrate the power of BigID's open architecture to deliver technology collaborations of value.
Towards this end BigID provides extensive APIs, documentations and code samples too help organizations build custom integrations and orchestrations inside their organization's. BigID also provides a developer toolkit including SDKs to speed the process for developers new to BigID. Everything is implemented with security and privacy considerations being paramount. The result is an architecture that can grow with the company and accommodate change as it happens.