SAP Goes Big on Discovery & Privacy with BigID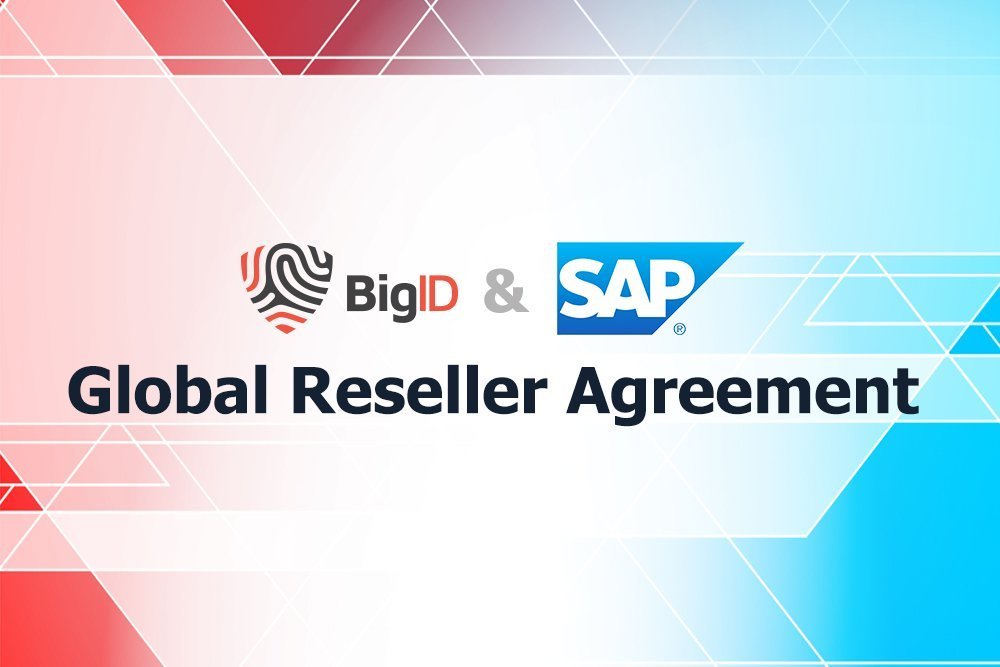 Today we are announcing a major expansion of our relationship with SAP. SAP will now resell BigID globally to help customers running SAP meet critical data privacy challenges such as GDPR and CCPA while getting more value from their own customer and employee data. This non-exclusive reseller agreement comes on the heels of our $50M Series C funding announcement in which SAP.io participated in as a strategic investor.
You can read more about our strategic collaboration with SAP in the Wall Street Journal.
SAP's continued investment and partnership further validates BigID's market and technology leadership in the data privacy and personal data protection space;
Here's what SAP's EVP and Chief Strategy Officer, Deepak Krishnamurthy has to say about the relationship:
"SAP is excited to expand our relationship with BigID, a leader in data privacy and personal data protection. This reseller partnership recognizes the importance of privacy considerations to SAP and our customers and demonstrates SAP's commitment to scaling startups with SAP.iO, our strategic business unit supporting early-stage innovation. The new SAP solution extensions based on the BigID platform will help our customers manage risk around data privacy and help them serve their end customers better."
The driving force behind our collaboration with SAP is the fact that BigID's data discovery platform is the first and only solution of its kind to:
– Find contextual PI (Personal Information) in addition to the uniquely identifiable PII which is critical for answering privacy mapping requirements in CCPA and GDPR.
– Look across unstructured, structured, big data, cloud, NoSQL, business applications such as SAP, mail, and more.
– Automatically correlate PI or PII spread across data stores into a single customer view essential for satisfying CCPA and GDPR individual data rights.
– Leverage discovered data to automate CCPA and GDPR privacy activities like personal data rights.
As part of our strategic relationship with SAP, we've worked hard to provide the highest level of integration with core SAP technology including: SAP ERP, SAP S/4HANA®, SAP HANA®, SAP governance, risk, and compliance solutions and SAP Data Hub.
SAP will offer two BigID powered products under the names SAP Privacy Management application by BigID and SAP Data Mapping and Protection application by BigID. The BigID powered SAP products will be available around the world.
To learn more about our relationship with SAP, drop us a line at [email protected] or contact your SAP rep.