Know Your Data in SAP HANA
Discover, inventory, and analyze sensitive and personal data in SAP HANA
How SAP HANA and BigID Work Together
BigID's discovery-in-depth gives you unparalleled visibility into the data stored in SAP HANA. Find, identify, and classify personal and sensitive information in SAP HANA—and see it in context with with core SAP technology including: SAP ERP, SAP S/4HANA®, SAP HANA®, SAP governance, risk, and compliance solutions and SAP Data Hub.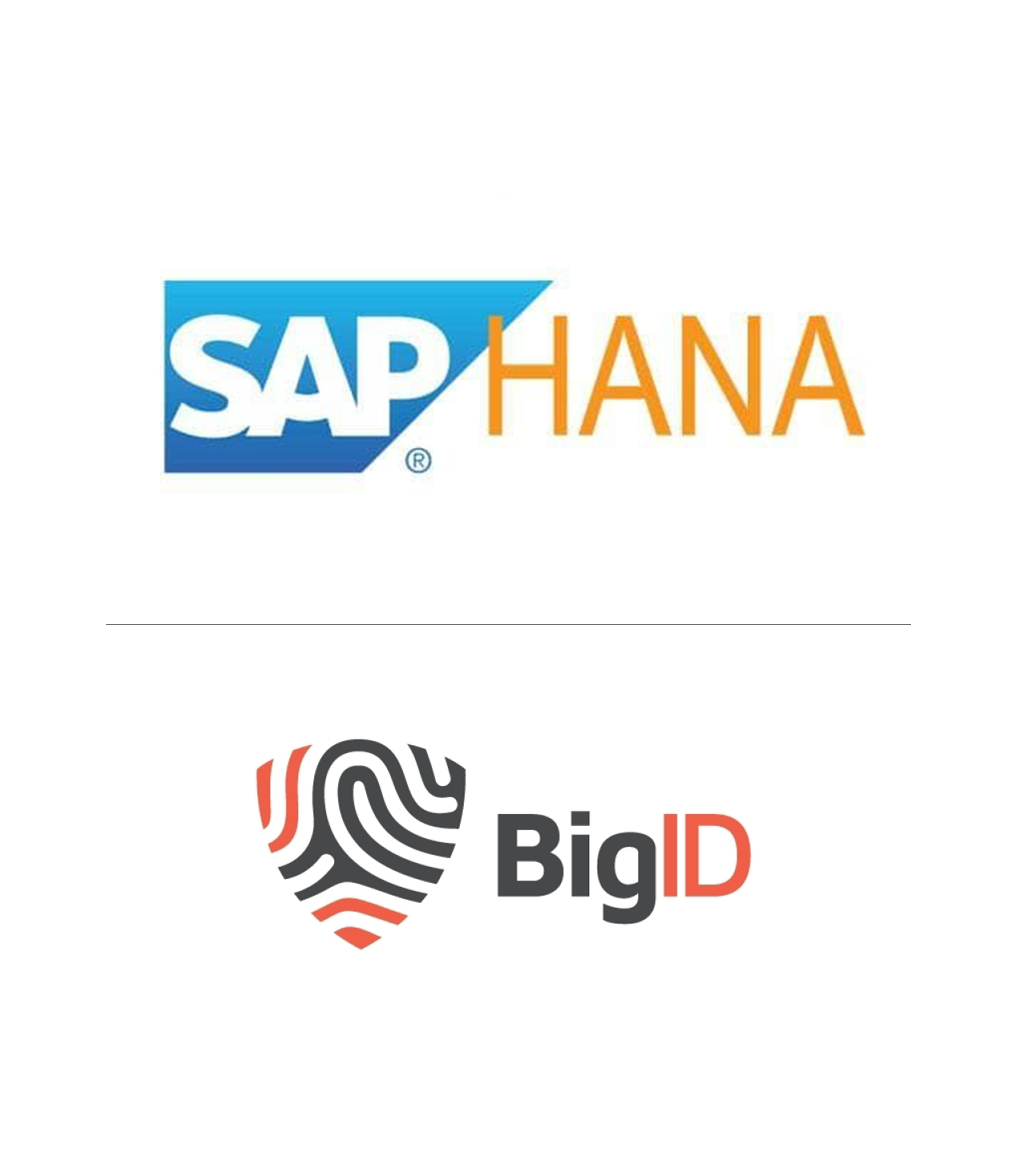 Advantages of SAP HANA
Speed and Efficiency
Performs at a speed ~3,600 times faster than alternatives and eliminates end-of-period batch bottlenecks.
Power and Compatibility
Processes an enormous volume and wide range of data and facilitates continuous inter-company reconciliation.
Comprehensive Reporting
Well-integrated with financial platforms, featuring profitability analysis and line-item detail reconciliation.
Real-time Visibility
Keeps users informed with actionable information, and gives customers performance indicators as transactions occur.
Scalability
168TB RAM capacity provides virtually unlimited expansion, with dynamic tiering that keeps frequently accessed data in memory.
Versatility and Flexibility
Integrates seamlessly with other databases. Flexible analytical tools allow users to retain the interfaces with which they're accustomed.
About SAP HANA
SAP HANA is an in-memory, column-oriented, relational database management system that processes data intensively while executing calculations and analytical functions deep at the database level. Its primary function is the storage and retrieval of application data.
SAP HANA performs advanced analytics, including predictive analysis, spatial data processing, text analytics, and textual search. SAP HANA also features ETL (Extract-Transform-Load) capabilities, and functions as an application server. Promoted as the database that "closes the gap between data and insight," SAP HANA does more than store information. It contains a wealth of tools for processing and analyzing data to empower companies in optimizing their stored records.
SAP HANA's ability to aggregate process data – and perform drill-down and analytic queries makes it popular in the computer software, IT, retail, financial services, and healthcare industries. Companies like Apple, John Deere, Kimberly-Clark, Lockheed Martin, and around 12,000 others, are deploying with SAP HANA.