BigID Data Insights Studio: Visual, Configurable, & Actionable Data Intelligence Reporting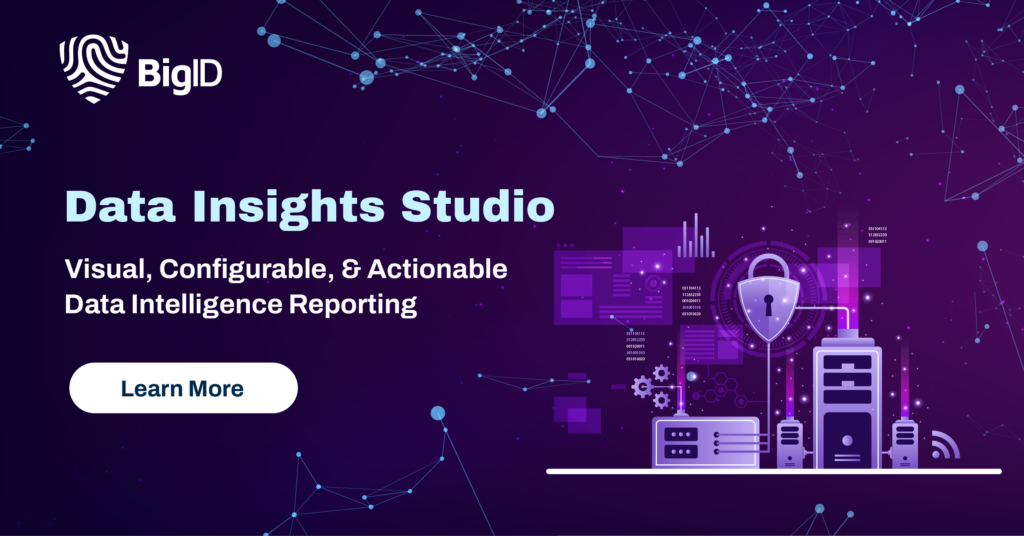 Insightful reporting can take on various forms and provides immense value helping illustrate the direction and progress of initiatives. However, developing the right executive reporting that addresses needs unique to your organization can be manual, nuanced, and cumbersome these days.
It's why we created the BigID Data Insights Studio. Data Insights Studio gives privacy, security, and governance teams the power to create rich, insightful, and actionable reporting best suited for their organization and easily monitor relevant metrics to better assess the progress of their data initiatives. Data Insights Studio seeks to close the gap between insight and action so that teams have the speed to make the best decisions about their data.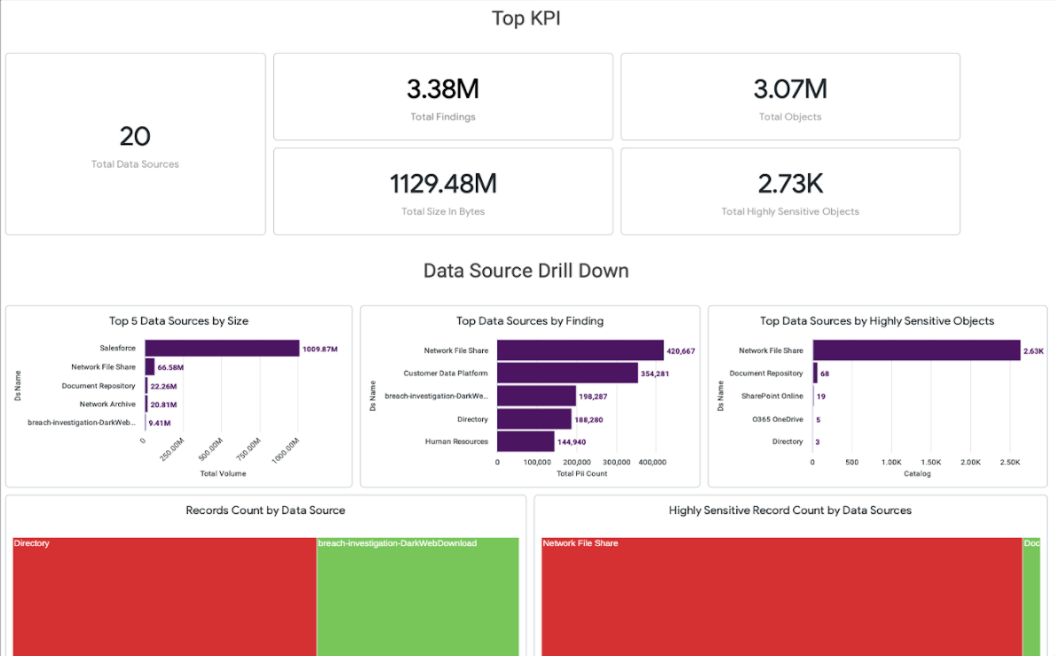 Executive Reporting, Made Easy
Data Insights Studio automatically synthesizes information, extracts key findings, and generates visually stunning reports geared toward management or executive levels. Monitor and report on KPIs and metrics relevant to your organization and consistently drive executive decision-making and insight about the state of their data privacy, security, or governance initiatives.
Configure Reports through Self-Service
Data Insights Studio drives efficiency by allowing you to do more with the information collected in BigID. For global organizations managing multiple disparate entities, Data Insights Studio makes it easy to aggregate insights across disparate regions through a single dashboard for multi-site reporting. Use out-of-the-box templates for your main dashboards, but also configure dashboards to display the information you care about most. Customize reports and analytics based on your needs, as well as tailor reports for other roles or functions across your teams.
Know When and Where to Act On Your Data
Data Insights Studio provides insight at your fingertips so that you can make the right decisions about your data. Get a rich level of detail and insight about your data, quickly determine proper remediation actions, and then continue monitoring risk levels over time to track the impact of your team's actions. In addition, automate the delivery of dashboard reports by scheduling them to the appropriate recipients. Set alerts and be immediately notified when certain metric thresholds are surpassed. Also, forecast your data into the future based on historical trends in order to proactively make the right decisions for your organization.
Data Insights Studio arms you with actionable intelligence through rich reporting and analytics. The centralized global reporting of your data will enable teams to carry out the appropriate decisions to proactively help mitigate risk across the organization, globally. See the power of the BigID Data Insights Studio by scheduling a demo today.