Data Insights Studio
Visual, configurable, and actionable data intelligence reporting across your entire environment.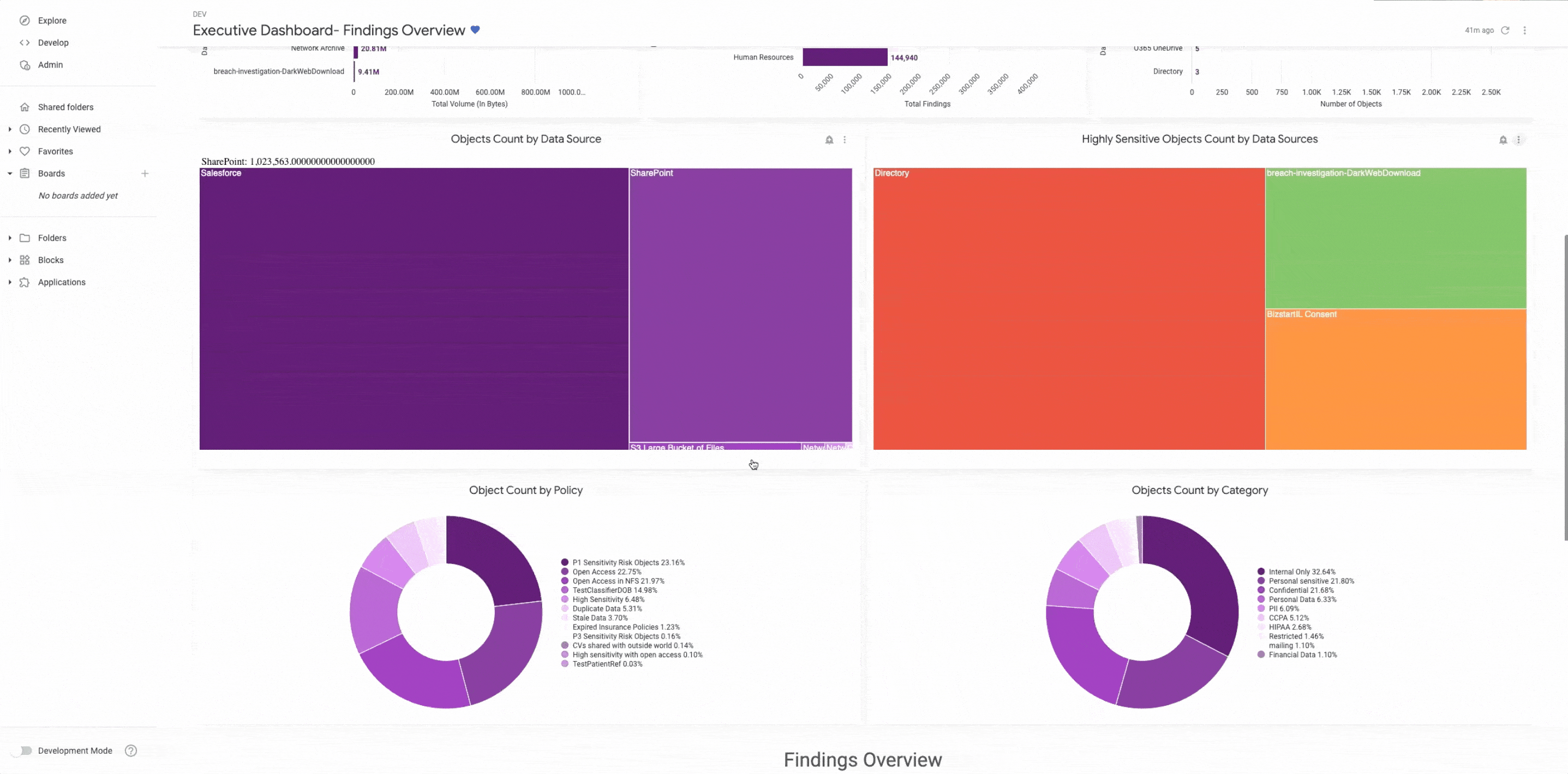 Learn More
Rich & Insightful Reporting & Analytics About All of Your Data
Get clarity and insight into organizational risk with respect to your data. Gain visibility holistically across your global data ecosystem through centralized, multi-site reporting with BigID.
Eliminate the difficulty and need to manually create your own analytics and reports. Use OOB templates, or customize dashboards, metrics, and other reporting needs based on your liking to immediately see and act on your data. Take it one step further to automatically send periodic reports to the right stakeholders.
Monitor critical metrics relevant to your organization over time. Understand the impact of your actions and determine the direction of how all data initiatives are performing.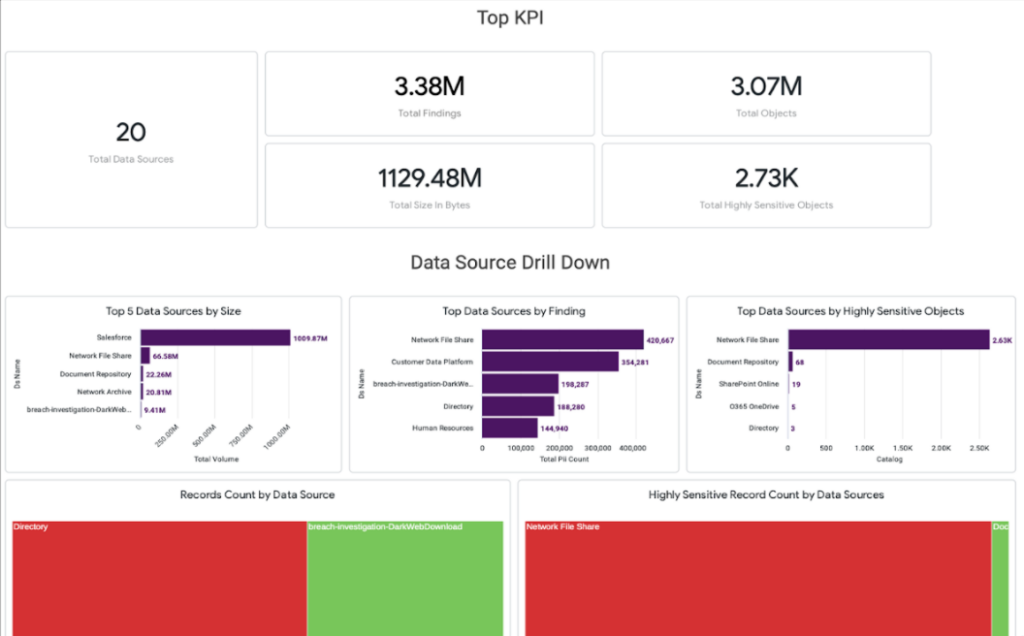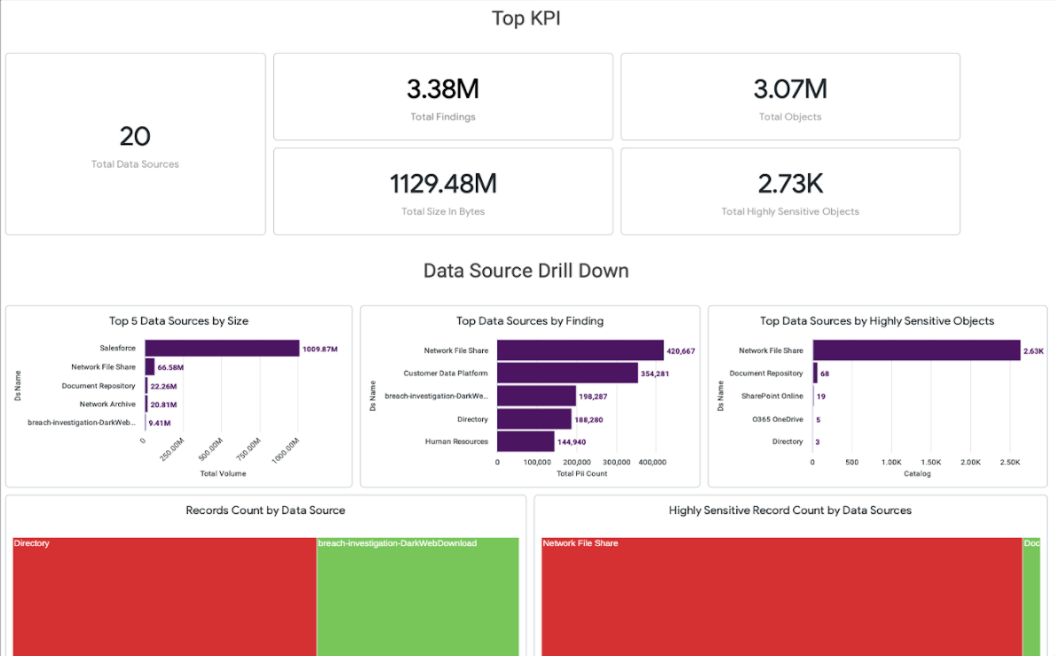 Reporting & Analytics Done Differently
Proactive Decision-Making
Self-Service Reporting
Historical Trend Analysis
Centralized, Multi-Site Reporting
Connect Across the Platform
Schedule Delivery