5 Essential Steps for Protecting Online Privacy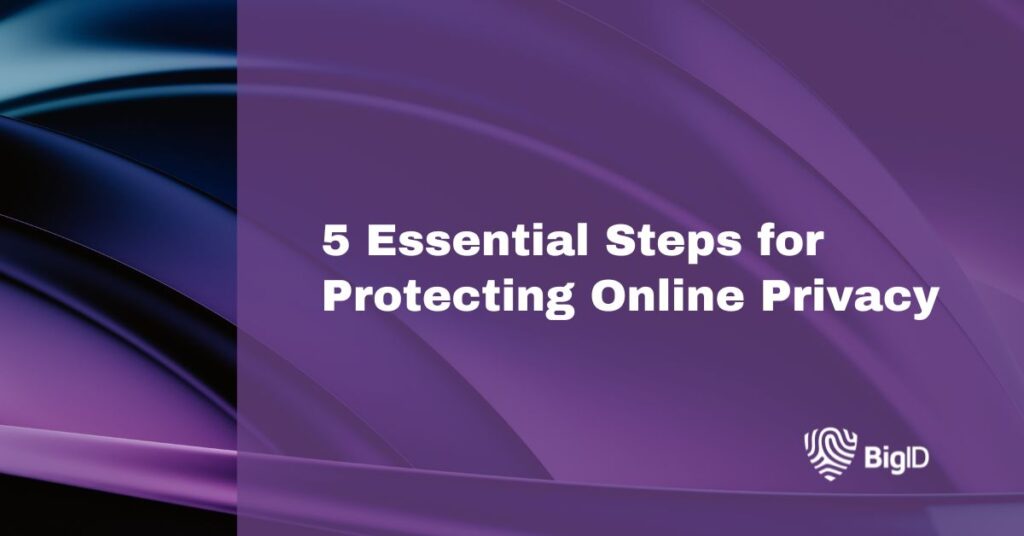 In the digital age, the protection of personal data has become increasingly vital. As online platforms collect vast amounts of information, customers are seeking ways to regain control over their data and combat unwarranted data sharing. One powerful tool in this fight is the Data Subject Access Request (DSAR), empowering individuals to access and manage their personal information.
In this blog, we will explore the importance of taking control of personal data online and provide valuable insights on how customers can safeguard their privacy, make informed choices, and exercise their rights to protect their data from being shared without their knowledge.
5 preventative ways to safeguard your data online
Here are five easy steps that customers can take to safeguard their personal data online:
Create strong and unique passwords: Use unique, complex passwords for each online account. Include a combination of letters, numbers, and symbols. Avoid using easily guessable information like names or birthdays. Consider using a password manager to securely store and manage your passwords.
Enable two-factor authentication (2FA): Activate 2FA whenever possible. This adds an extra layer of security by requiring a second verification step, such as a code sent to your mobile device, in addition to your password. It helps protect your accounts even if your password is compromised.
Be cautious with personal information sharing: Be mindful of sharing personal information online, especially on social media platforms. Limit the amount of personal data you provide and be cautious about posting sensitive information publicly. Verify the privacy settings on your social media accounts and only share with trusted individuals or groups.
Regularly update software and devices: Keep your devices, operating systems, and applications up to date with the latest security patches and updates. This helps protect against known vulnerabilities that hackers can exploit. Enable automatic updates whenever possible.
Exercise caution when clicking links and downloading: Be wary of clicking on suspicious links, opening email attachments from unknown sources, or downloading files from untrusted websites. These can be vehicles for malware or phishing attacks. Verify the authenticity and security of the sources before interacting with them.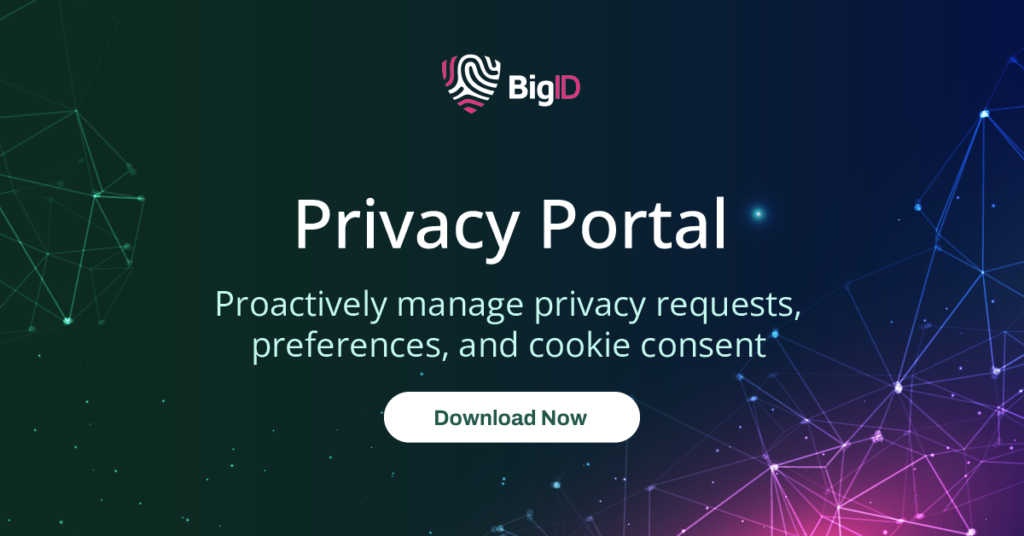 Know your options when your information is shared
Customers can request their personal information from online retailers through a process called Data Subject Access Requests (DSARs). Here's a simple explanation of how customers can make such requests:
Locate the retailer's privacy policy: Start by visiting the retailer's website and locating their privacy policy. This document should provide information on how to request personal data and the contact details of the privacy or data protection officer.
Prepare the request: Before making the request, determine what specific personal information you would like to access. This could include details like your name, address, purchase history, or any other data the retailer may have collected. Make a note of this information to include in your request.
Contact the retailer: Reach out to the retailer using the designated contact information provided in their privacy policy. It is usually an email address or an online form. Clearly state that you are making a DSAR and specify the personal information you are requesting. Provide any relevant details that can help the retailer identify and locate your data, such as your account information or previous interactions.
Verify your identity: To ensure the security of your personal data, the retailer may require you to verify your identity before processing the request. They may ask for additional information or request a copy of your identification documents. Follow the retailer's instructions and provide the necessary proof to confirm your identity.
Await a response: After submitting your DSAR, the retailer is obligated to respond within the timeframe specified by applicable data protection regulations, such as the General Data Protection Regulation (GDPR) in the European Union. The response should include details about the personal data they hold, how it is being used, and any other relevant information as per legal requirements.
Depending on the retailer's location and applicable data protection laws—this process can vary so it's important to familiarize yourself with the specific guidelines provided by the retailer and relevant regulations in your jurisdiction to ensure a smooth and effective request for your personal information.
Familiarize yourself with online data protection laws
Several regulations exist to assist customers in taking control of their personal data online. Here are some key regulations that empower individuals with data privacy rights:
These regulations aim to give individuals more control over their personal data by granting them rights to access, manage, and protect their information. They require businesses to be transparent about their data practices and to obtain appropriate consent for data processing. Customers can leverage these regulations to assert their privacy rights and make informed decisions about the use of their personal data.
BigID's efforts to protect online customer data
BigID is a comprehensive data intelligence platform for privacy, security, and governance that can assist organizations in monitoring and properly handle customers personal data online in several ways:
Learn more about how BigID can help safeguard your consumer's privacy rights and reduce risk across your enterprise—get a 1:1 demo today.