16 Recent Data Trends Every Retail Organization Needs to Know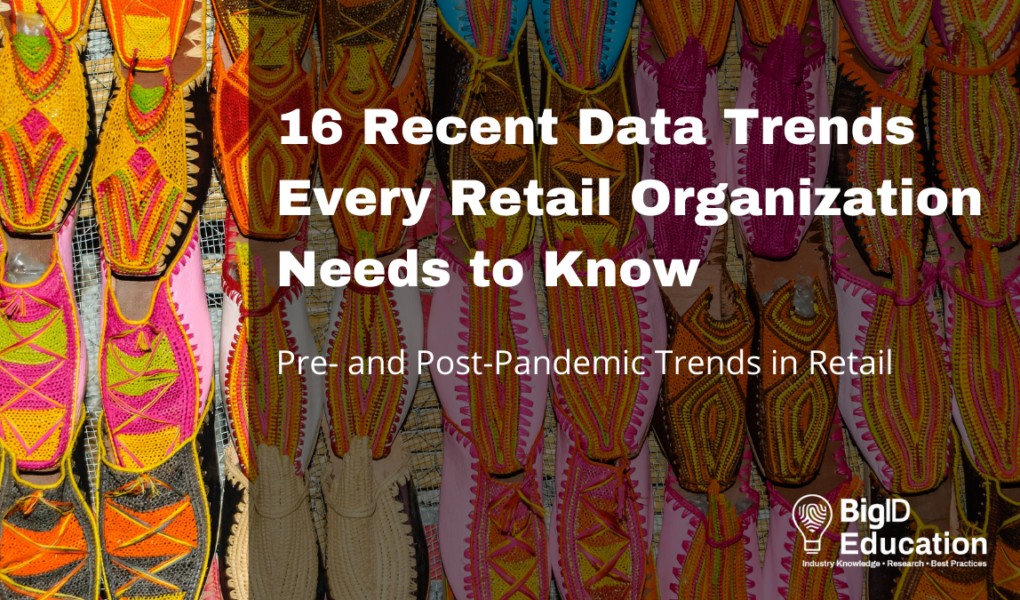 From the recent impact of the global pandemic on the retail sector to the quantifiable value of customer trust, here are the top trends shaping the retail space today — and the data environment ahead.
Pre- and Post-Pandemic Trends in Retail
In 2020, consumer online shopping expectedly increased while brick-and-mortar purchasing declined across verticals and by demographic. Furthermore, there may be long-term implications for how people continue to shop for the products they need — and how retailers must adjust.
 In 2020, the U.S. e-commerce space saw 18% overall growth. (US Ecommerce 2020)
 29% of customers say they plan to purchase more clothes online than they did last year. (Lifestyle Monitor™ Survey)
 The U.S. retail brick-and-mortar space declined by 14% in 2020. (US Ecommerce 2020)
 70% of brand decision-makers had to reprioritize their marketing channels or rethink their channel strategy as a result of the Covid pandemic. (Forrester)
 Globally, e-commerce is expected to retain between 20 – 30% of its recent growth — similar to the growth reflected at the height of the pandemic. (Mastercard)
 Globally, grocery e-commerce is expected to retain far more of its growth — around 70 – 80%. (Mastercard)
57% of retailers report that improving cybersecurity is a top priority. (BDO)
72% of marketers will prioritize improving the quality of their customer data in the next year. (Forrester)
Data Risk and Customer Trust
With changes in customer shopping behavior also come changes in the data risk that organizations face — which, in turn, impacts customer trust.
The Big Picture — How BigID Can Help
Online shopping — and the customer behaviors and preferences that come with it — is here to stay. While some e-commerce segments are stickier than others — and brick-and-mortar shopping is expected to see at least a partial climb back to pre-pandemic trends, retailers must face the reality that the pandemic fast-tracked the e-commerce revolution.
The shift benefits some organizations and presents challenges for others, but all retailers need to ensure that they have the right data security and management systems set up to protect and organize the vast influx of sensitive and regulated customer data coming their way.
Companies in retail need to leverage scalable, extensible technology that effectively discovers, maps, catalogs, and enables action on all of their data. Schedule a demo to see firsthand how BigID's patented, ML-based technology can help you protect consumers' sensitive and regulated data, reduce risk across your entire enterprise, and boost customer trust.