BigID App Marketplace
Add, extend, and adapt new Apps to solve for data privacy, data security, and data management challenges.
The BigID App Marketplace
The BigID App Marketplace builds on BigID's App Framework and Discovery-in-Depth data intelligence foundation to empower customers to both extend and action data insights.
The App Marketplace provides enterprises a growing list of BigID and 3rd party developed Apps to action and automate discovered data for data privacy, security and enablement.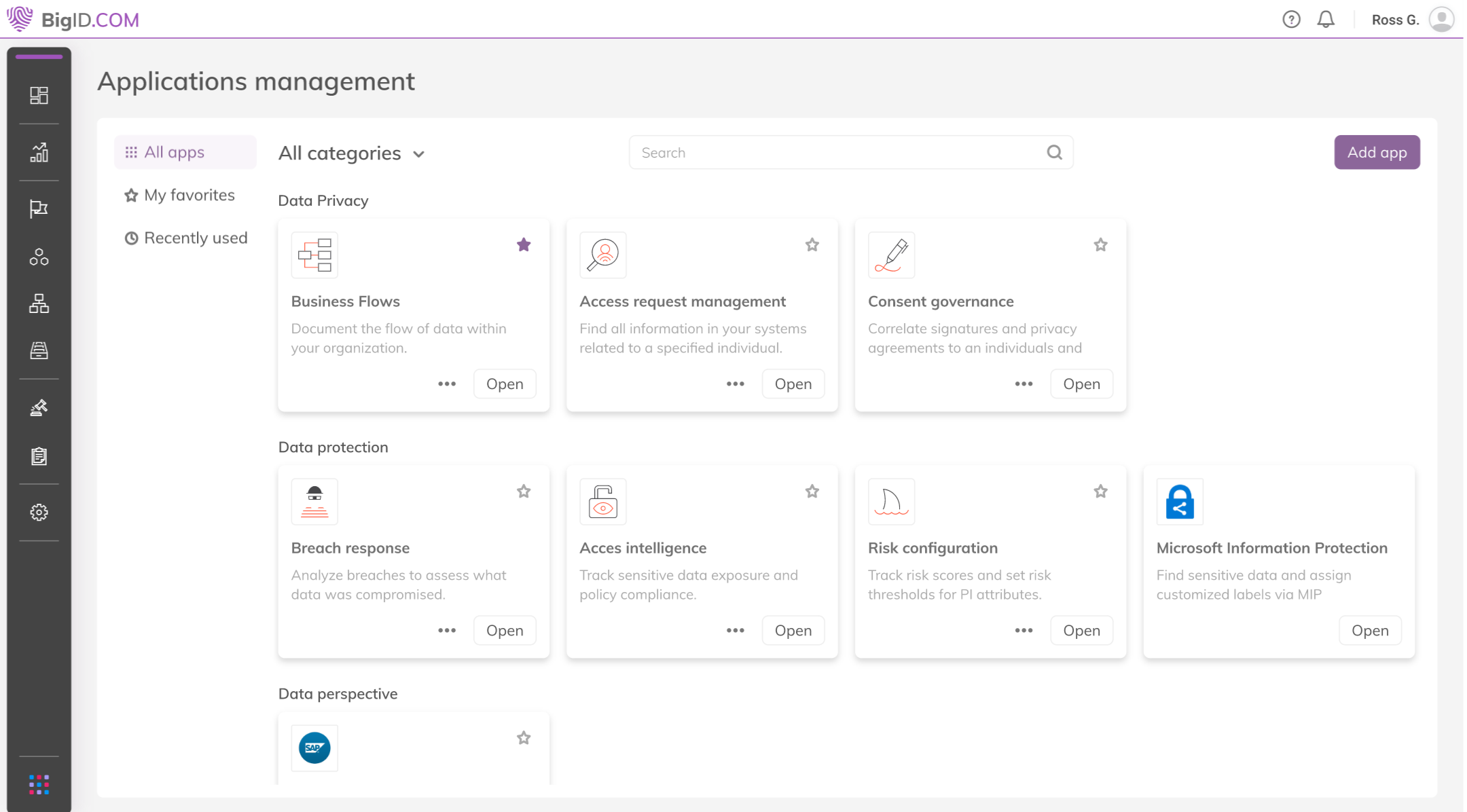 Apps for Privacy
Get BigID native apps for privacy: from Consent Lifecycle Governance to Data Rights and Preferences Management Privacy Portal – and everything inbetween.
Apps for Protection
Get BigID native apps for protection: from File Access Governance to Dark Web Breach Monitoring to Risk Analysis.
Apps for Perspective
BigID apps for data perspect empower organizations with data governance and enablement initiatives – from Data Catalogs to Data Quality.