Protection Tour
Take a tour to learn how BigID approaches Data Protection
Discovery-In-Depth
Leverage machine learning, AI, correlation and pattern matching technologies for a multi-pronged discovery strategy. Map, classify and label files to inform security, minimize risk of data breaches, execute privacy protection strategies, and automate the identification of key personal data attributes.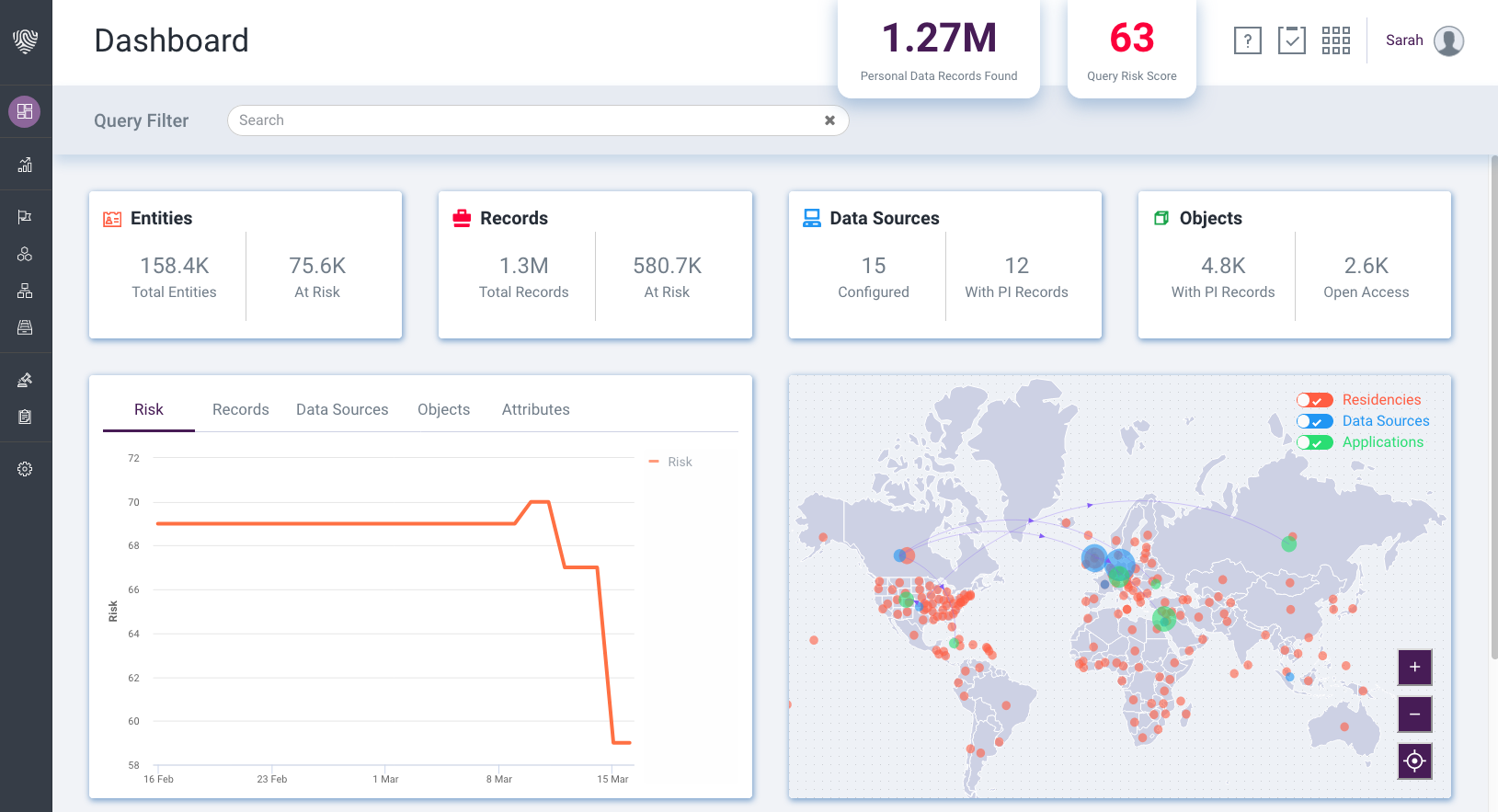 Crown Jewel Discovery & Inventory
Build and automatically maintain a unified inventory of sensitive, personal, and crown jewel data at scale that leverages identity intelligence, ML classification and PI correlation across your enterprise for multiple privacy mandates.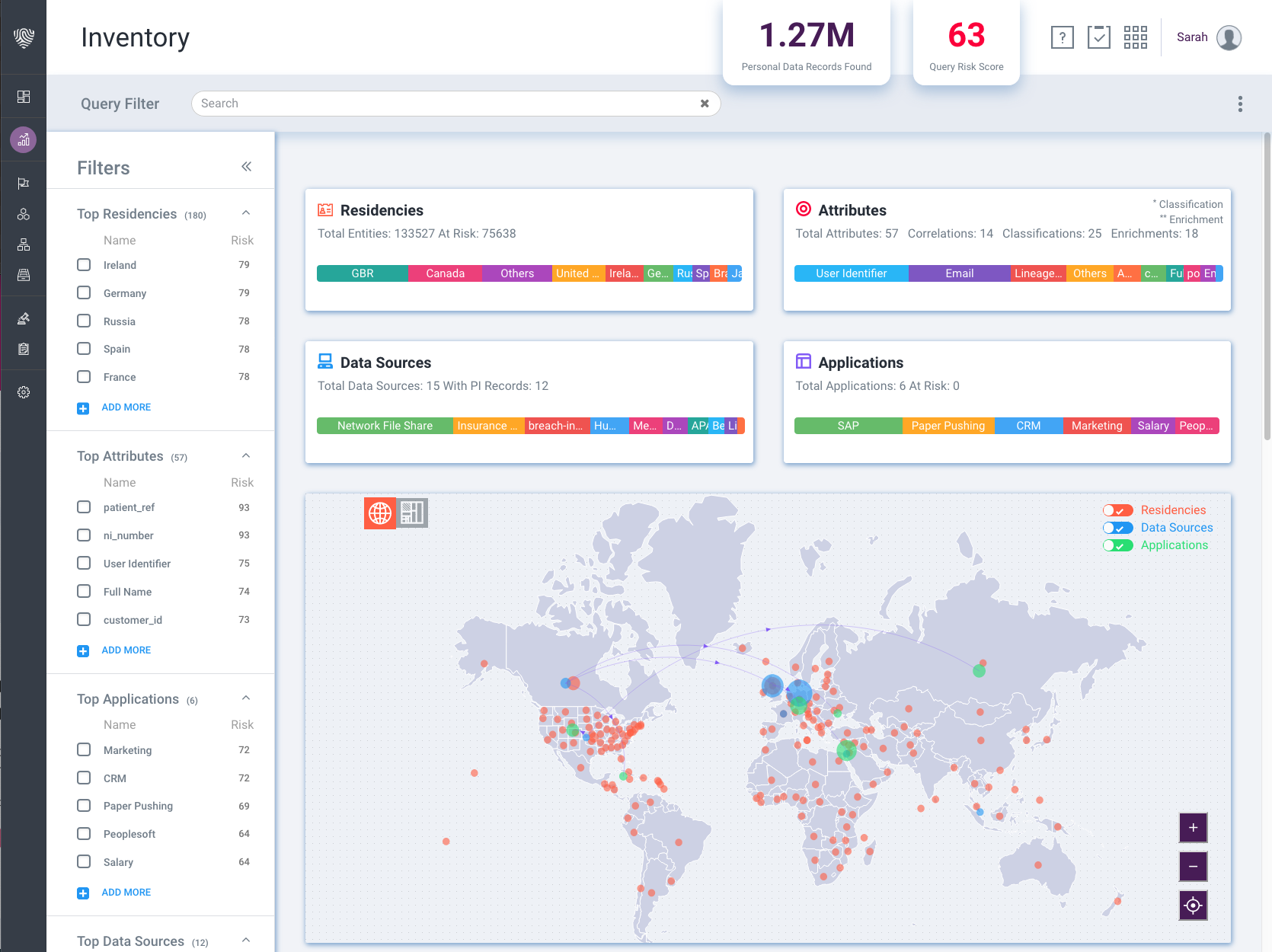 Discover Dark Data
Identify and protect unstructured data on-premises and in the cloud. Get 360° visibility on sensitive information in unstructured and structured data, automatically classify personal & sensitive data, correlate personal data attributes to identities, and deliver scalable performance across massive volumes of unstructured data.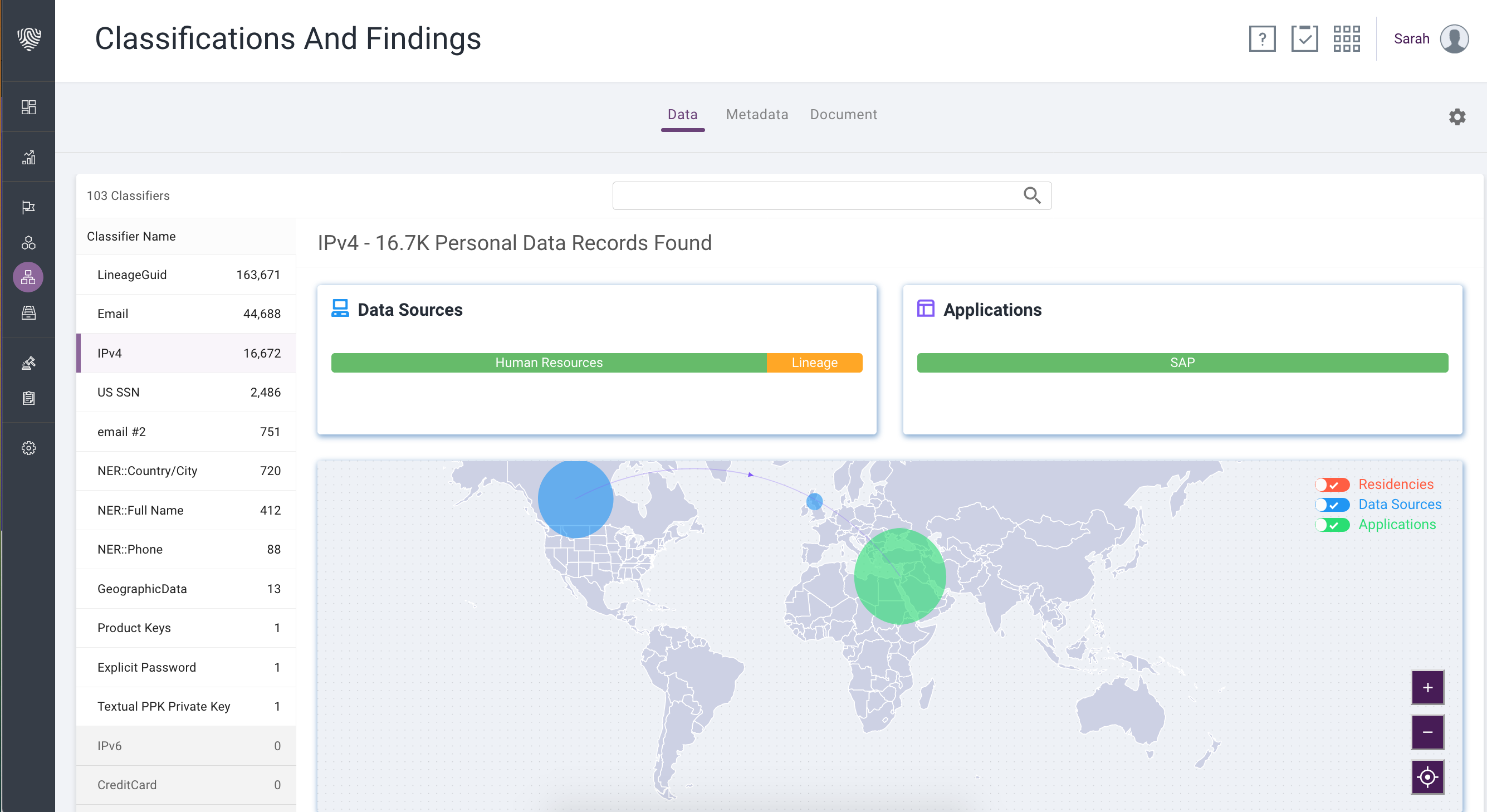 Comprehensive Data Source Coverage
Get a consolidated view of enterprise data and limit the potential for 'blind spots' in data protection: along with traditional on-premise file shares and Microsoft SharePoint, BigID coverage extends to AWS S3, Azure File and Storage, Box, Google Apps, and Microsoft O365, OneDrive, and more.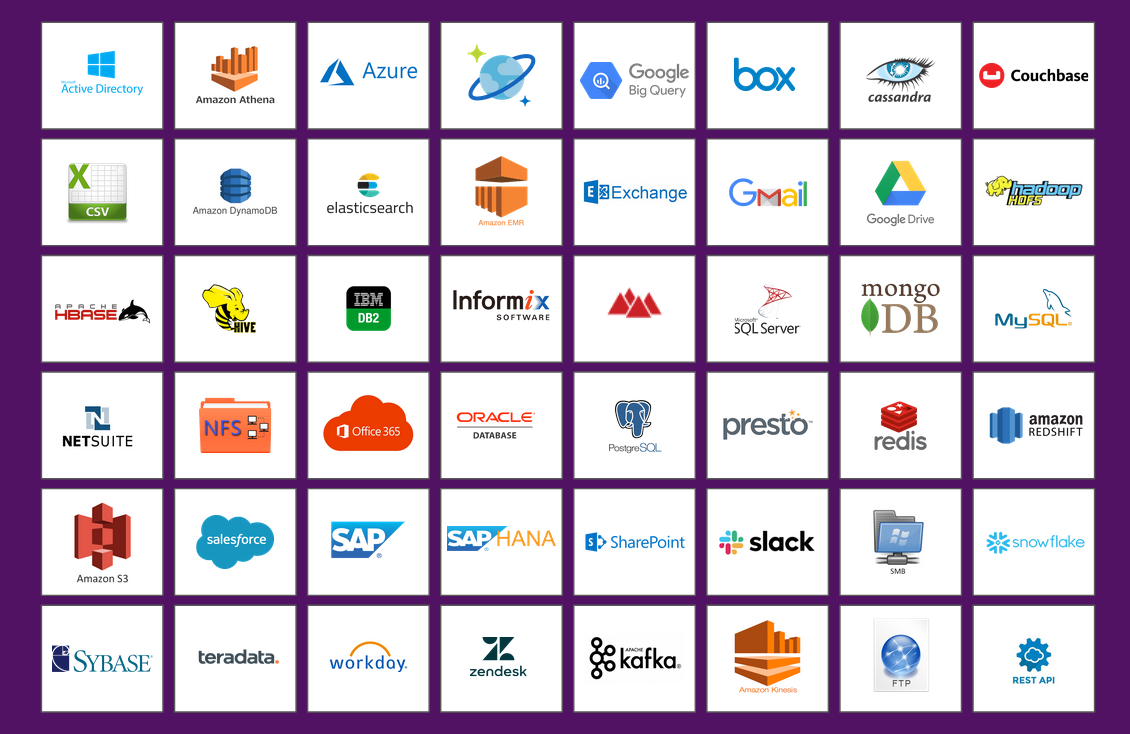 Support Petabyte Scale
Avoid the need for dedicated hardware for discovery at limited scale: BigID's split scan and distributed scanner capabilities allow for multiple scans to run concurrently with support for native indexing provided by services like Office 365 and Box.
Dig Deeper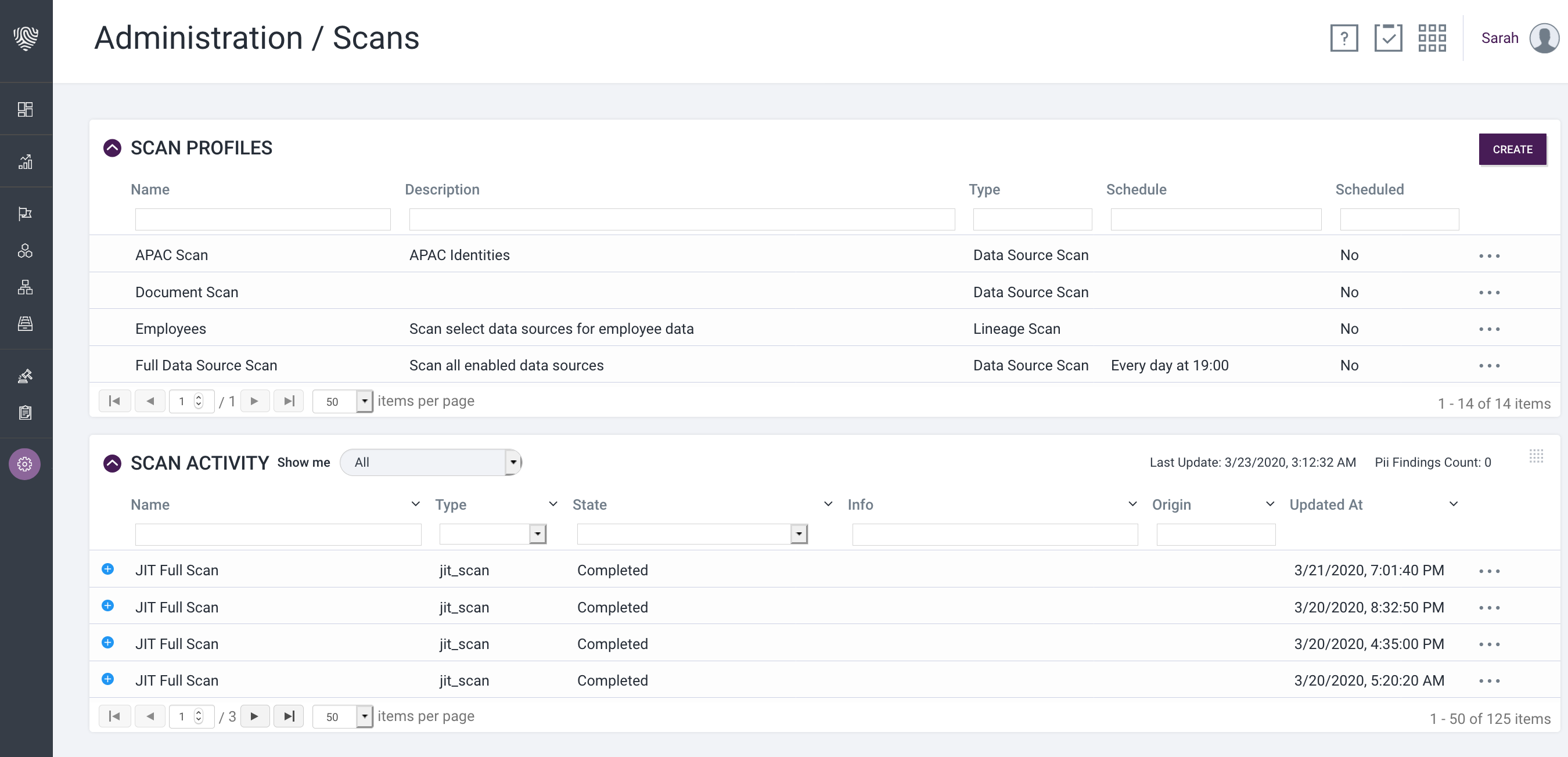 Find Duplicate & Similar Data
Uncover duplicate, derivative and similar data to simplify privacy scoping and minimization, apply data-specific security protections including labeling sensitive data at scale for enforcement, and ease data governance operations like retention management, data consolidation and cloud migration.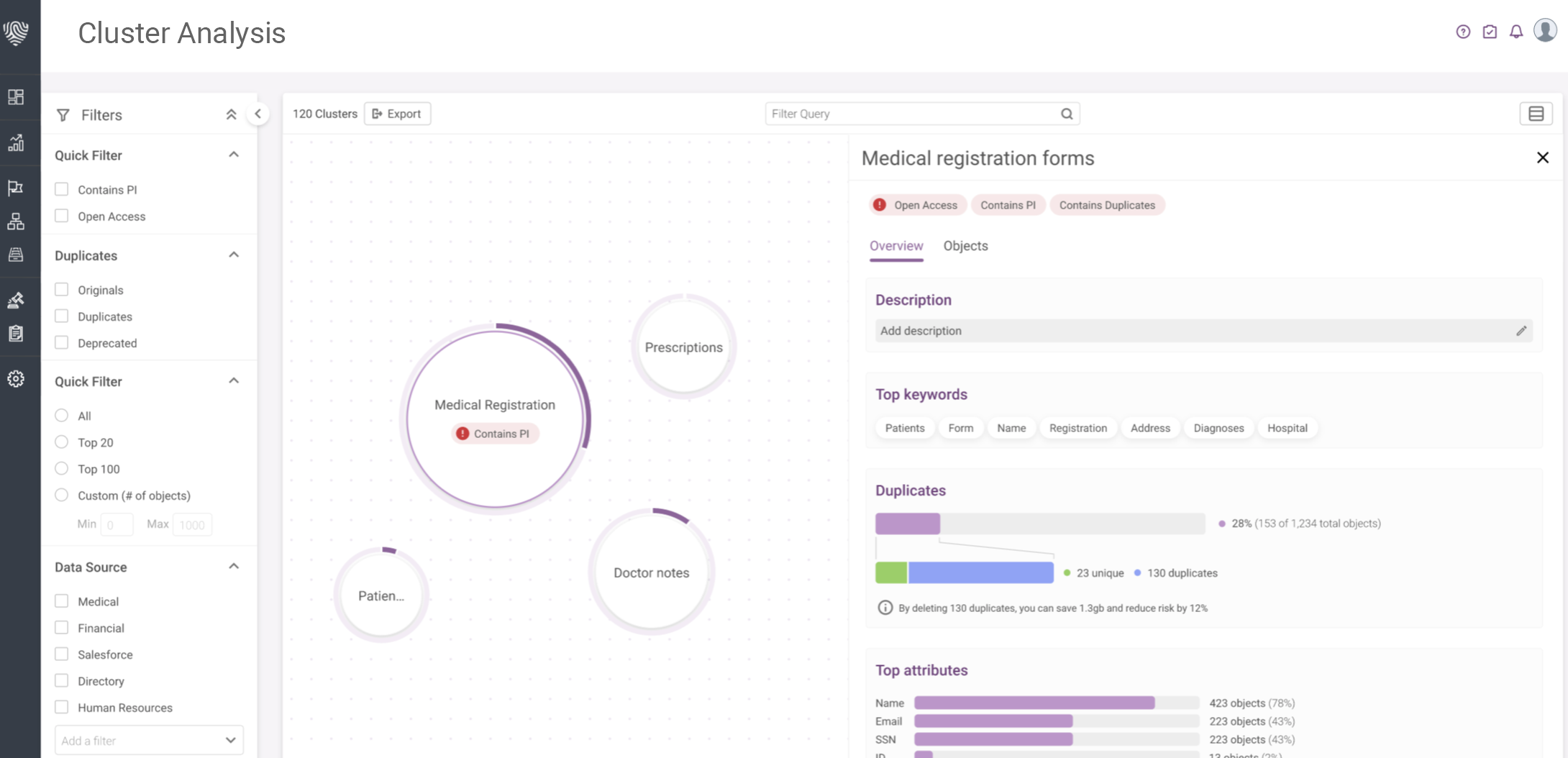 Automated Labeling
Leverage  content, file classification and cluster analysis to simplify labeling retroactively across unstructured files and images. Label sensitive data based on business policies for smarter security enforcement.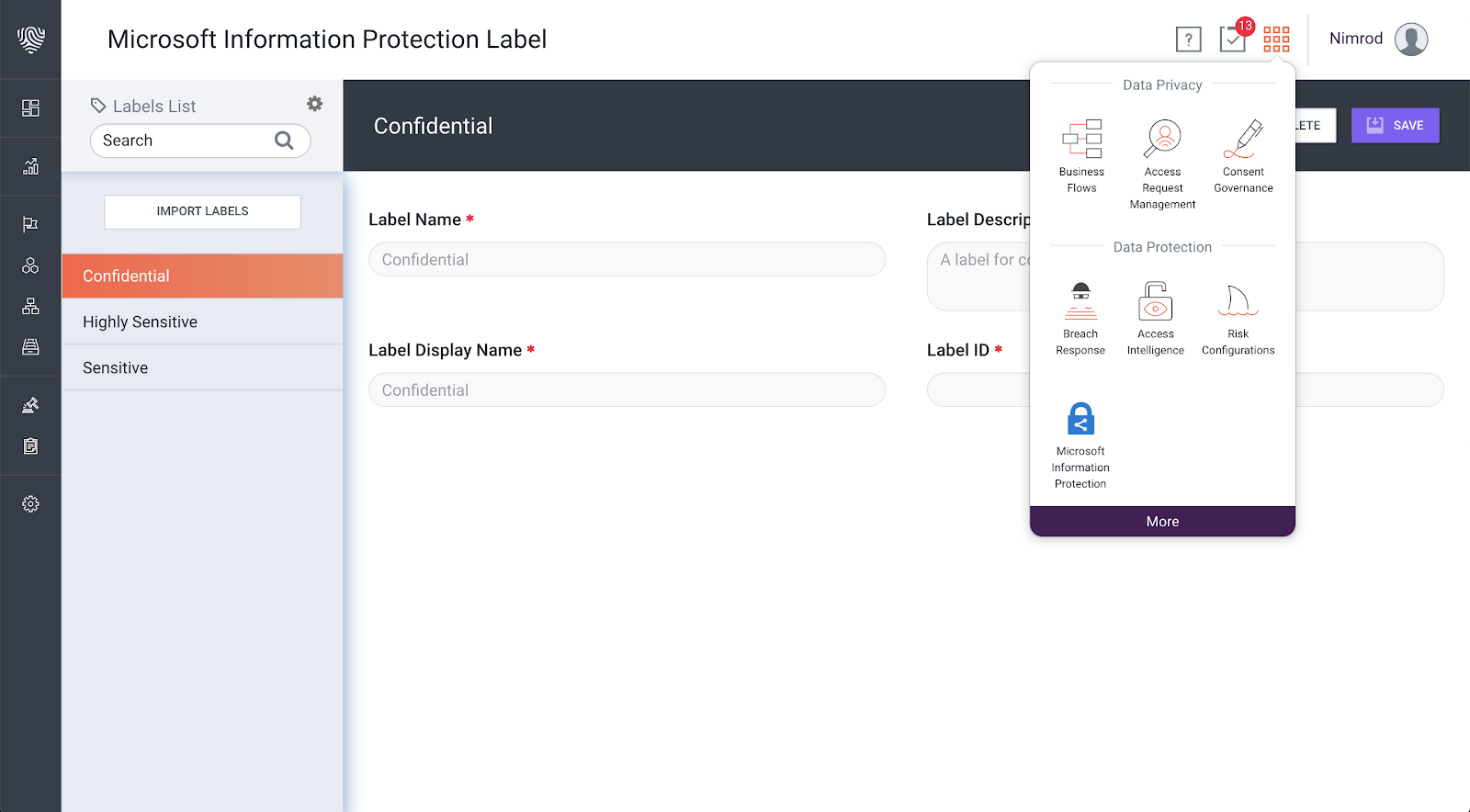 Flexible Classification Rule Definition
Leverage BigID's modern architecture to efficiently discover personal and sensitive information: activate out-of-the-box rules to classify standard identifiers as well as passwords and security keys, compile policy libraries, create custom classification rules, and define regular expressions.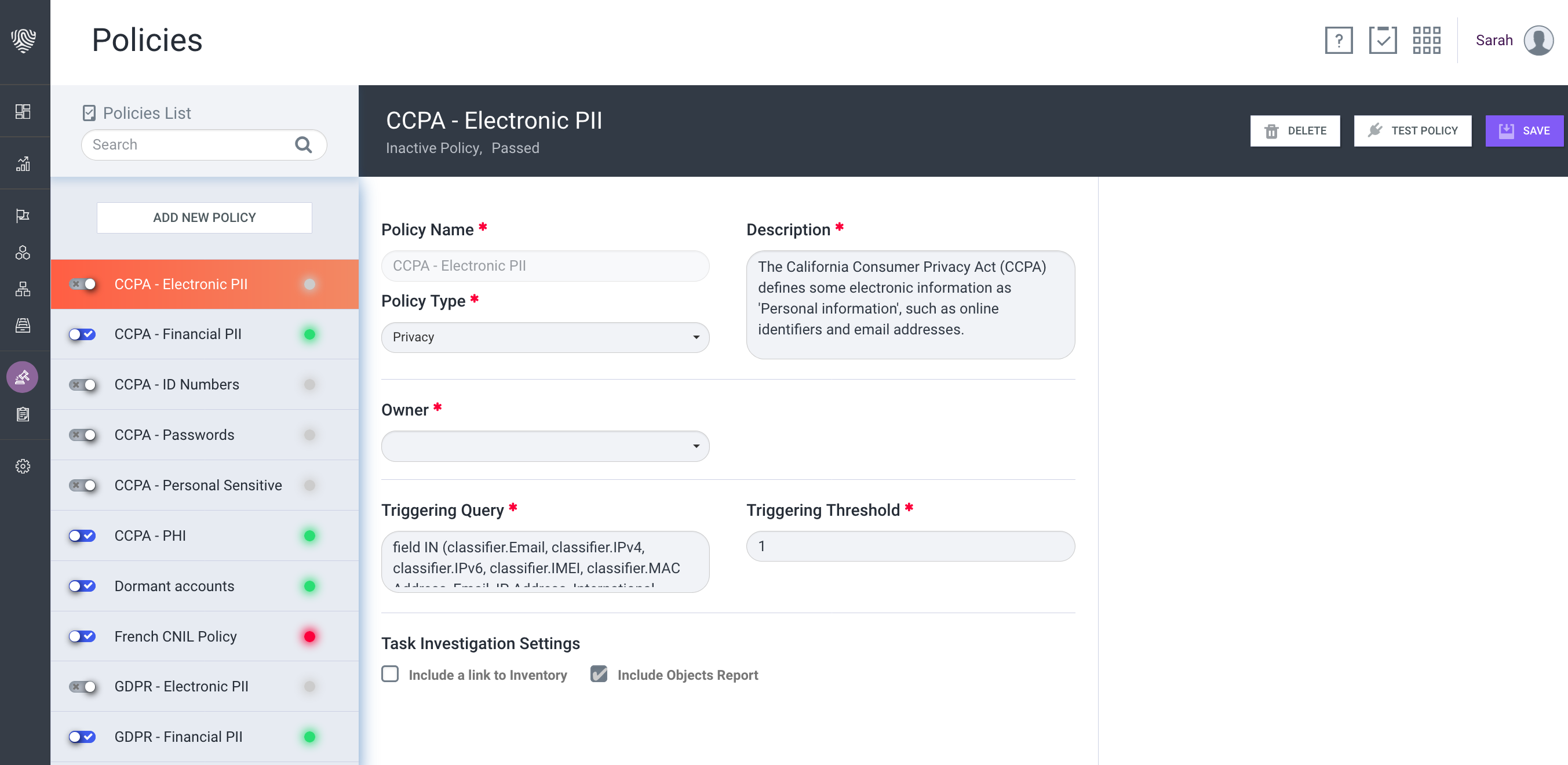 Privacy
Move beyond policy and process to data-centric privacy compliance and automation
Perspective
Streamline data and AI governance with next-generation data intelligence