Breach Data Investigation
Accurately determine impacted users following a data breach and simplify incident response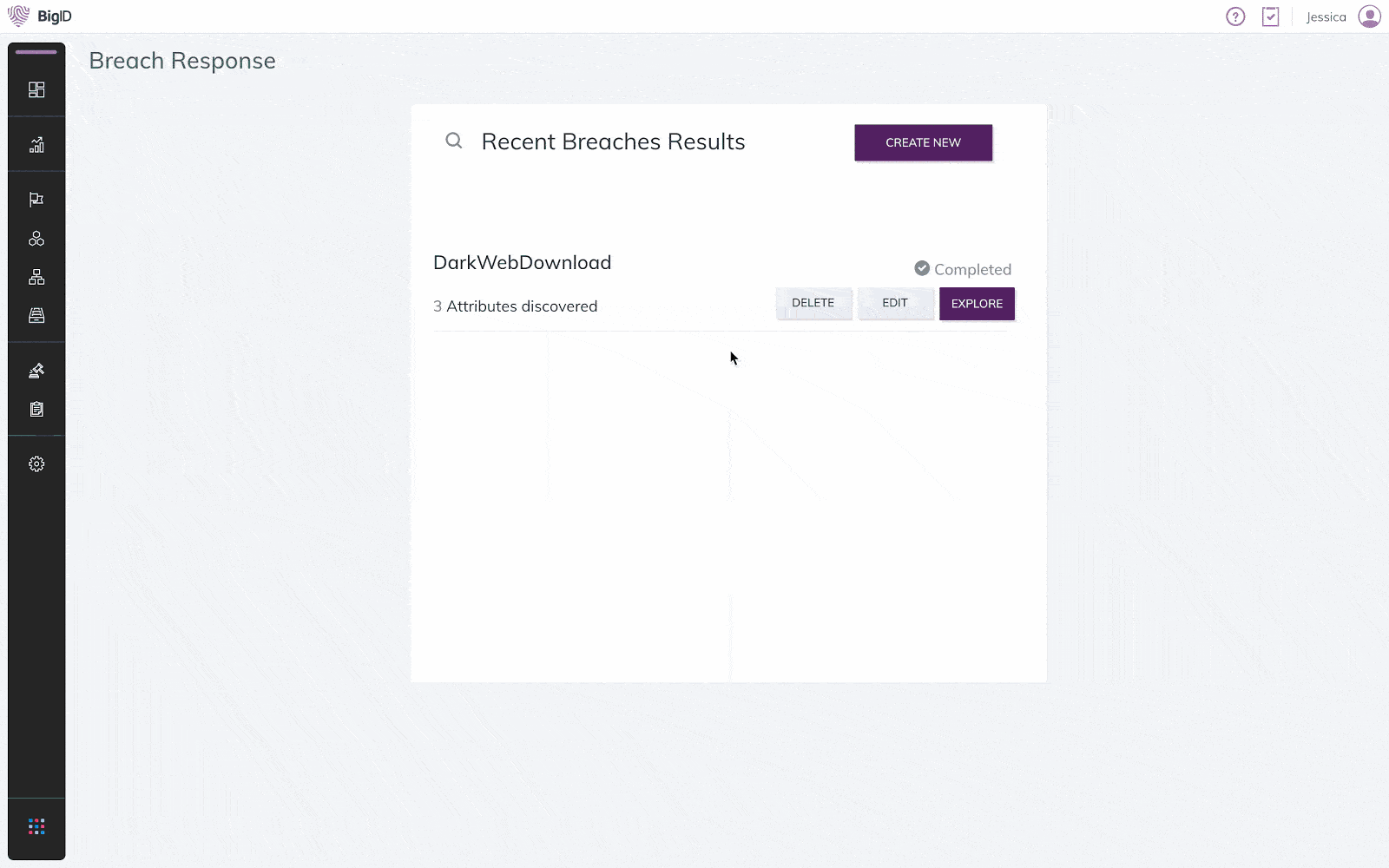 Learn More
Scope a breach to lessen the impact
Quickly and accurately understand whose data was impacted by a data incident – due to loss, breach, theft or misuse. Identify sensitive, critical, and personal data of the impacted users and their residency to determine the accurate response plan.
Respond to a data breach to minimize the reputational, financial, and legal impact. Avoid noncompliance fees and other costly liabilities by meeting regulatory requirements and accelerating investigative response.
Protect customers, employees and your business by ensuring your organization is compliant with data breach reporting requirements for all geographic areas in which you operate in. Meet breach notification timeline requirements by generating timely reports for regulators and auditors while notifying impacted individuals.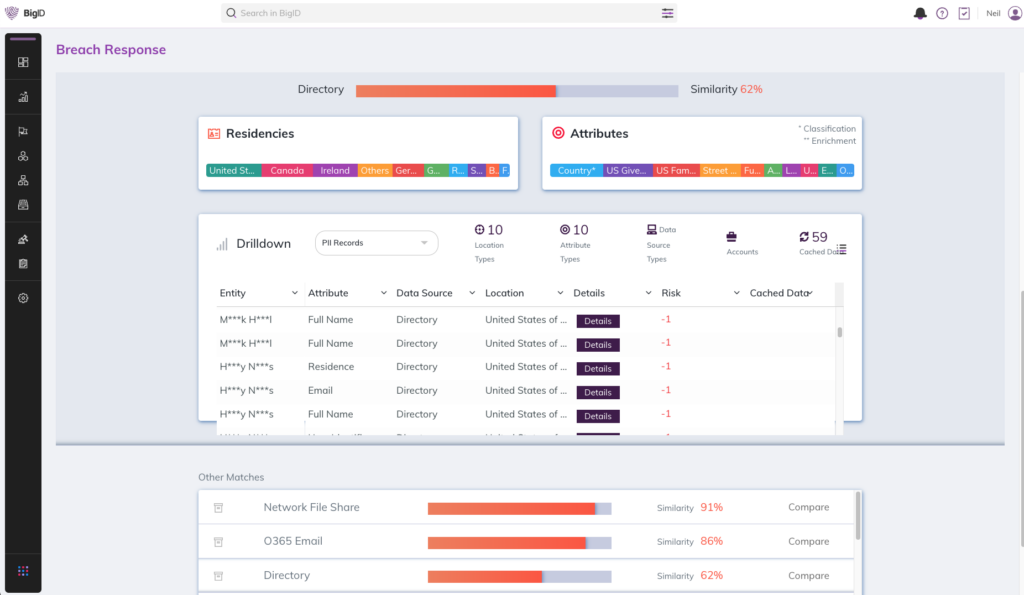 Breach investigation done differently
Investigate a Breach
Identify Impacted Individuals
Meet Compliance Mandates
Proactively Notify Affected Users
Assess Breach Exposure Risk
Centralized Reporting
Connect Across the Platform
Single Source of Truth Explore the BigID Data Security Suite