Breach Data Investigation
Accurately determine impacted users following a data breach and simplify incident response
See it in action
Benefits
Determine the Full Scope of the Breach

With BigID, users can quickly and accurately understand whose data was impacted by a data incident – loss, theft or misuse-; which personal and critical data sets have been affected and identify impacted user's residency to tailor an accurate response.

Operationalize Your Incident Response Plan

Adequately prepare to manage a data breach scenario to minimize the impact to the business and make better decisions. Avoid noncompliance fees, expensive data breaches, reputational loss, and other costly liabilities by meeting regulatory requirements and speeding up investigation response.

360 Data Visibility

Unmatched data coverage across structured databases, unstructured file shares, big data & NoSQL, messaging/communications, email, cloud SaaS, cloud IaaS, mainframe, applications, and data in motion – all from a unified enterprise data inventory.

Ensure Compliance With Standards and Regulations

Protect customers, employees and your business by following all legal data-breach-reporting requirements for all geographic areas where your company conducts business or has customers. Generate reports for regulators and auditors – and notify individuals in order to comply with breach notification timeline requirements.
Identify Impacted Users
Comply with data privacy regulations globally by meeting company's responsibilities not only where it conducts business, but also where employees, contractors, customers or prospects reside. BigID allows organizations to follow the mandatory reporting criteria required on each region down to a person.
Communication and Notifications
Identify which individuals to notify after an incident based on data mapping and inventory. Communicate and generate reports for regulators and auditors – within the legal and reporting required timeframes – on which individuals and personal data attributes were exposed during the data breach.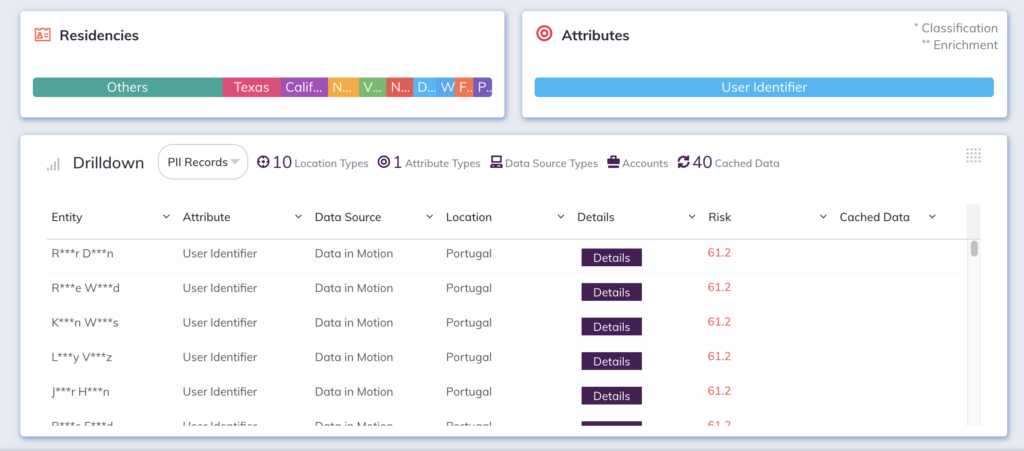 Assess Impacted Individuals
Map customer identities to their personal data wherever it resides, and maintain a central view of what data belongs to whom – for a more granular view into breach exposure risk. With a clear view of the data, enterprises can pinpoint which users are the most at risk when data breaches occur.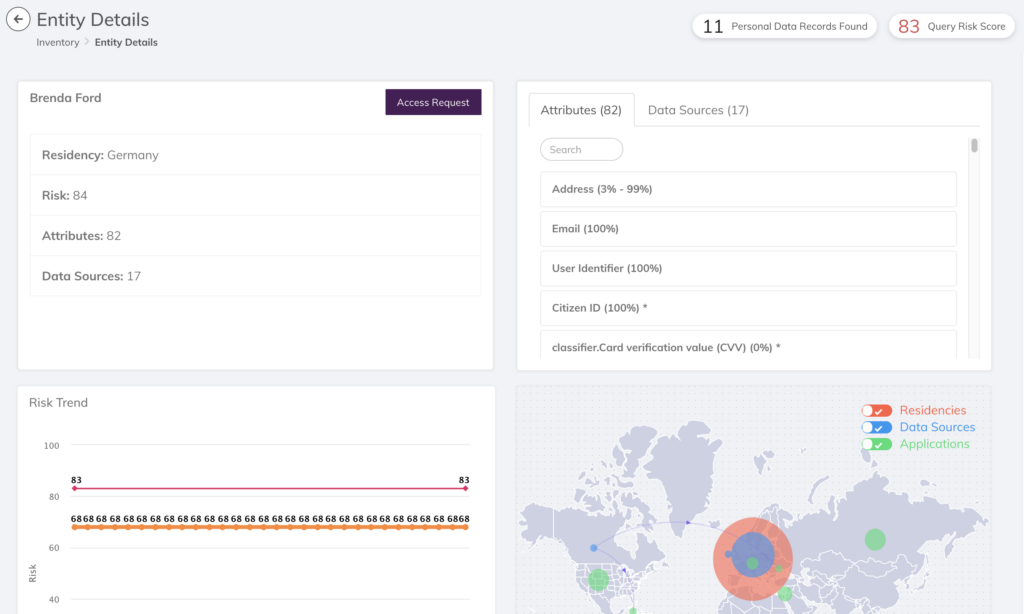 Awards & Recognition