BigID & MS Azure
Unmatched, automated data discovery for Microsoft (MS) Azure
A Global View of Data Stored in MS Azure
BigID is a co-sell partner of Microsoft and a graduate of the Microsoft accelerator.
BigID automatically identifies, classifies, and catalogs sensitive and personal data across O365, Outlook, Cosmos, Azure Blog, Azure File, MS Dynamo, Sharepoint, and popular third-party Azure products like Databricks, Snowflake, and Confluent / Kafka.
BigID privacy, security, and data governance apps can then action the data from data rights fulfillment to access intelligence.
BigID natively supports O365 compliance MIP labels so tags for sensitive data can be applied across any Azure data store.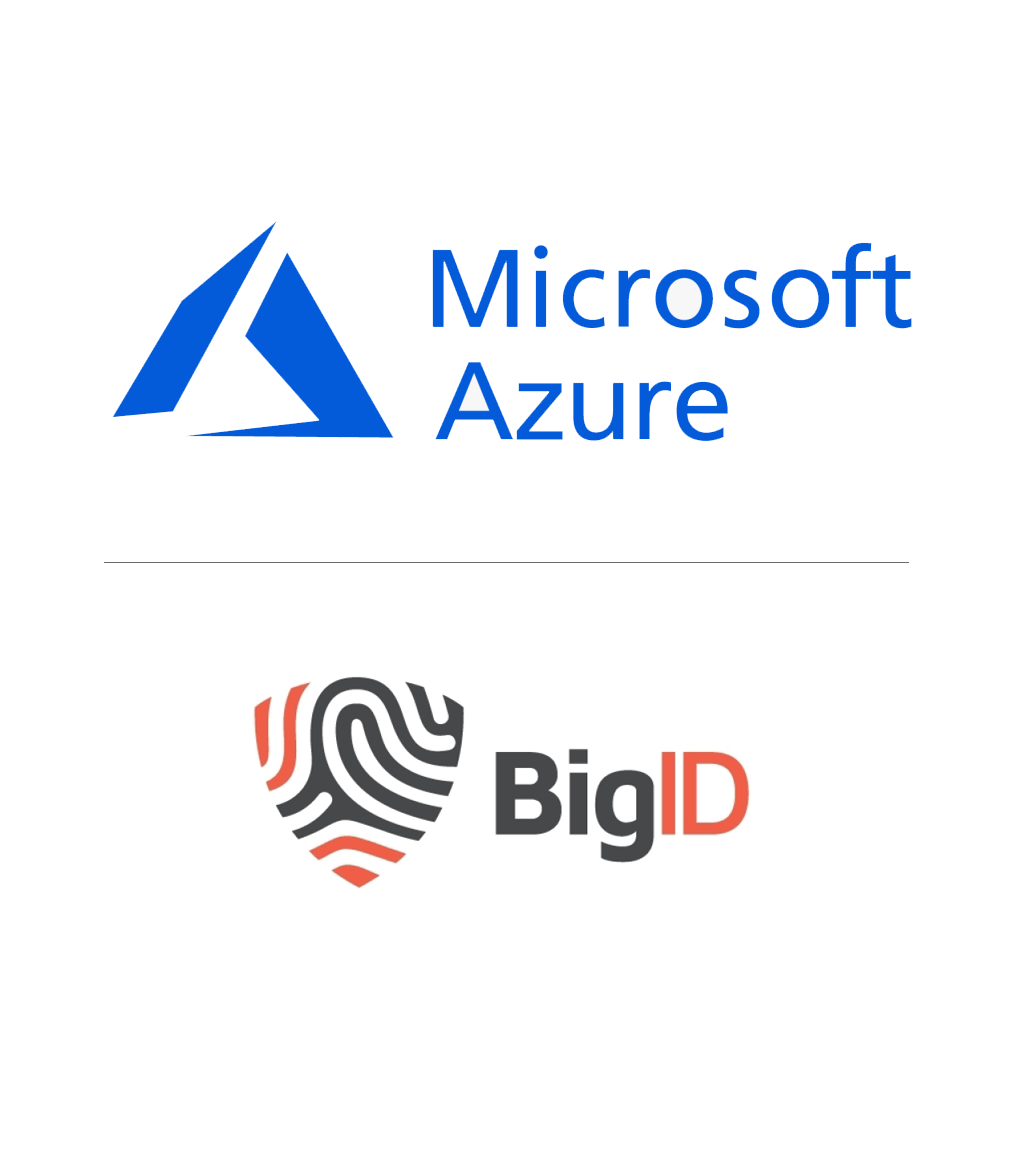 Technical Benefits
Pattern and ML-based data classification across Azure data stores

Simplify metadata capture and management across Azure

Scan data at rest or data in motion, including Kafka and API

Native marketplace deployment option 

Support CCPA and GDRP data rights across Azure data stores

Native docker and kubernetes images
Business Benefits
One solution for classifying personal and sensitive data across Azure

Integrate with BigID or third-party data catalogs like Alatian and Collibra

Easily minimize duplicate and redundant data 

Ease cloud migration from the Data Center with BigID's data scanning