Washington State Continues to Revive Privacy Legislation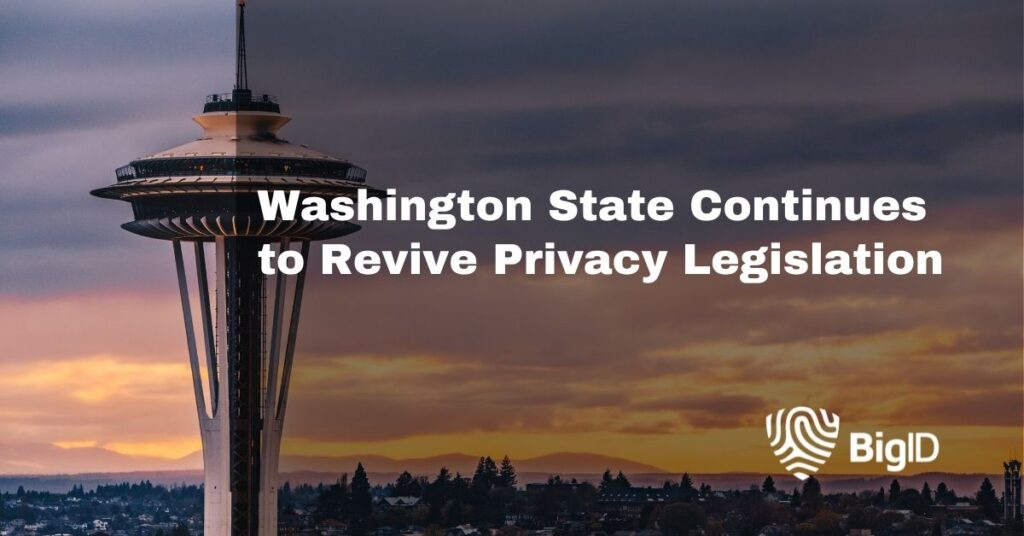 Building upon the California Consumer Privacy Act (CCPA), the Virginia Consumer Data Protection Act (VCDPA), the Colorado Privacy Act (CPA), and more, Washington is trying to regain its position over what has now grown into a legion of 30-plus states that are currently considering privacy legislation.
Washington was slated to become the third state to enact a comprehensive privacy law in 2021, but its legislature failed to compromise on a final bill, leaving Colorado to take the lead last year.
Once again, Washington's legislature has been attempting to pass its own privacy law this year. It introduced four bills in January 2022, but none of them appear ready to pass before the legislative session ends on March 10.
What Is the Washington Foundational Data Privacy Act (HB 1850)?
Washington's HB 1850 (which may become the Washington Foundational Data Privacy Act or WFDPA) has been at the forefront of Washington's four privacy bills and was revived after the House deadline expired on the basis of "budget necessities."
HB 1850 eventually managed to move out of the House Appropriations Committee on February 28, with substantial amendments.
The House Rules Committee was relieved of further consideration of the bill on March 3, where the bill currently sits awaiting a second reading. The Senate was also scheduled to hold a hearing on HB 1850, but it was removed from the calendar on March 4.
If passed, HB 1850 would:
outline responsibilities for both controllers and processors
grant consumers a number of rights over their personal data, and
create a private right of action for consumers to enjoin any violations and recover actual damages
The bill would also require controllers to conduct data protection assessments for certain processing activities and establish the Washington State Consumer Data Privacy Commission, which would have similar duties as the California Privacy Protection Agency under the California Privacy Rights Act (CPRA).
WFDPA Consumer Privacy Opt-outs
HB 1850 provides for a number of consumer opt-outs, including the right to:
opt out of the processing of personal data for the purposes of targeted advertising
opt out of the sharing of personal data
opt out of the processing of personal data that would profile the consumer in a way that could result in legal ramifications.
Washington SB 5062: What Is It?
A second privacy bill, SB 5062, was moved to the Rules White Sheet on February 24. Bills on the Rules White Sheet can be pulled for consideration by members from the Senate Rules Committee without a debate or vote.
The text of SB 5062 has not changed much since it was last introduced in 2021. The bill would provide requirements specifically for the management, use, and oversight of consumer data. The bill would also impose penalties for violations.
The legislative history has not shown further activity since then, and neither have the legislative histories on the remaining two privacy bills — SB 5813 and HB 1433.
All four bills are intended to provide stronger privacy measures over consumers' personal data, their rights, and protections.
BigID can help controllers and processors comply with any of the four proposed bills if passed. With BigID, companies can carry out data protection assessments and process consumer requests to opt out of the sharing of their personal data. See it in action with a demo.