Intelligent Risk Management: Elevate Your DSPM with Smart, Contextual Data Remediation Recommendations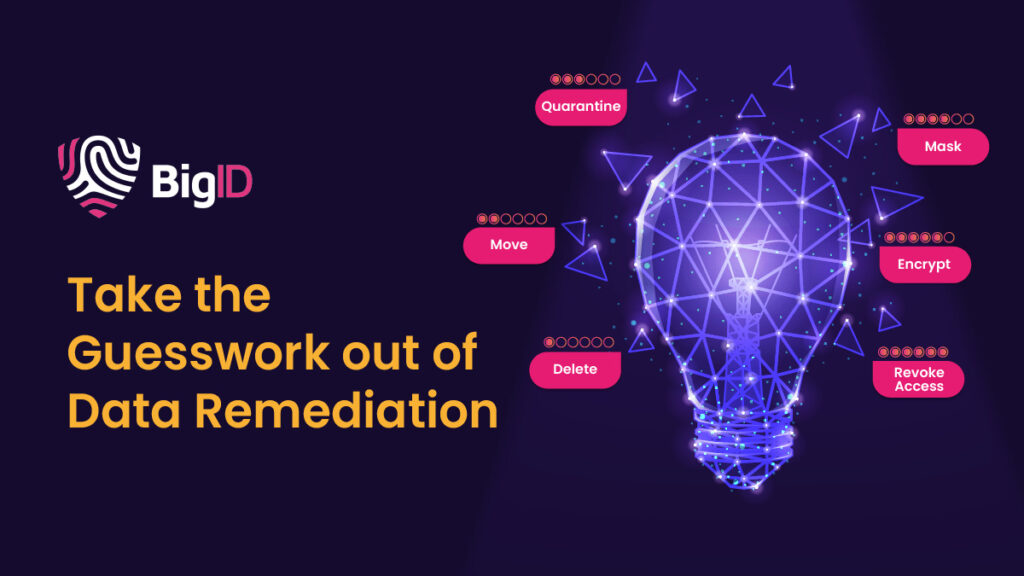 Your security teams often deal with a flood of alerts and complex problems from various security tools. Even when you try to organize and prioritize the most important issues, the real problem is figuring out what to do quickly. It's especially tough for teams with limited resources who just need a bit of help to go in the right direction.
Guiding You Towards a More Secure Data Environment
Let's give your security teams a boost – enter intelligent, context-based data risk reduction guidance. This new capability is designed to help security operators and teams better decide and carry out data risk remediation decisions. It leverages an in-app recommendation engine that provides actionable insights for addressing critical data risks across your environment at scale. Indicate the most optimal remediation course of action based on the context of the data as well as the last known action carried out on similar types of sensitive data elsewhere.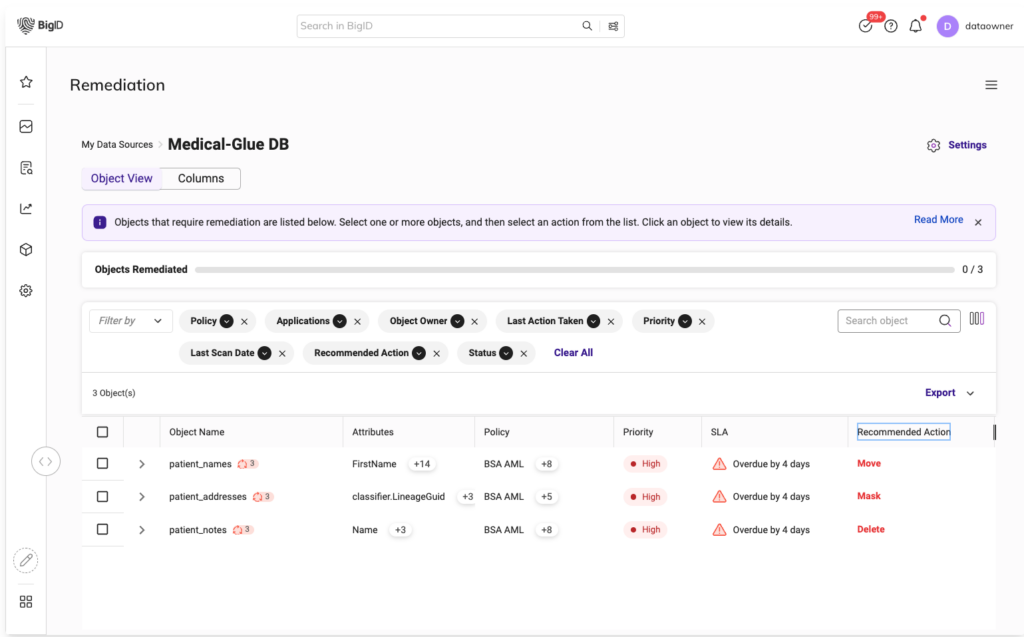 Give your security teams a hand with intelligent, context-based data risk reduction guidance. This new capability is designed to help security operators and teams make better decisions around their data risk reduction efforts. It uses a built-in recommendation system to provide actionable advice for addressing critical data risks across your entire environment. It figures out the best way to fix a problem by looking at the context of the data and what was carried out on similar types of sensitive data in the past.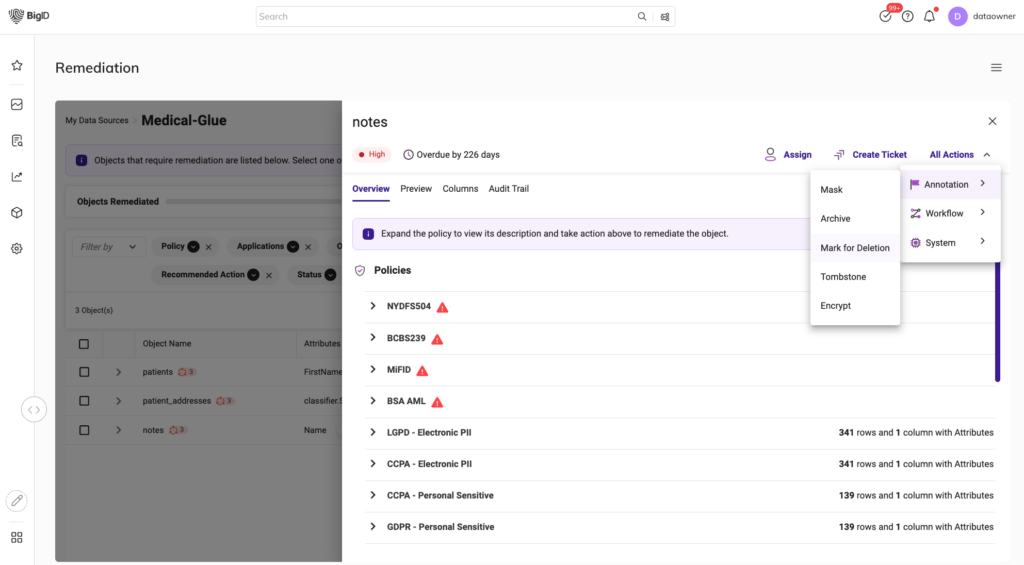 This simplifies the data risk remediation process significantly, enhancing your security team's ability to bridge the gap between insights and action. It's a lifeline for making quick, informed decisions regarding data threats – and yet another development that strengthens our already industry-leading Data Security Posture Management (DSPM) solution.
This capability expedites data risk remediation by offering an additional layer of automated intelligence that security teams can rely on:
Real-time Assistance
Utilize real-time intelligence to receive immediate guidance on the right remediation course of action against critical data risks. Remediation Suggestions further enhance the ability of security teams to consolidate and expedite detection, investigation, and remediation— all in a centralized manner.
Context-based Remediation
Data Remediation Suggestions automatically suggest the most suitable remediation actions based on the context of the data requiring action – specifically the last known action taken on similar types of data carried out before. Automated contextual awareness ensures you zero in on the right actions, bolstering your data security practice.
Our main objective is to help you keep your data safe no matter what type it is or where it's stored. We've made investments in AI, automation, and user-friendliness to make your data remediation workflows better, smarter, and more flexible in a few ways:
Accelerate Your SecOps
Close the gap between insight and action by automatically receiving recommended data risk remediation guidance. Quickly target data risks, pinpoint the right course of action, and reduce risk promptly before it becomes a larger issue.
Improve Decision-Making
Enhance remediation decision-making across your entire data environment with intelligent, informed, and insightful guidance based on your data's context, including sensitivity, location, accessibility, and past actions.
Mitigate Disruption
Precisely pinpoint the right steps to reduce data risks promptly. Minimize the guesswork and mitigate human error to prevent disruption and maintain operations.
Want to learn more? Set up a 1:1 with one of our data security experts today and we'll show you how we can help you accelerate data risk management with intelligent remediation guidance and meet your DSPM goals.