How to build a data-driven program for privacy, security, and governance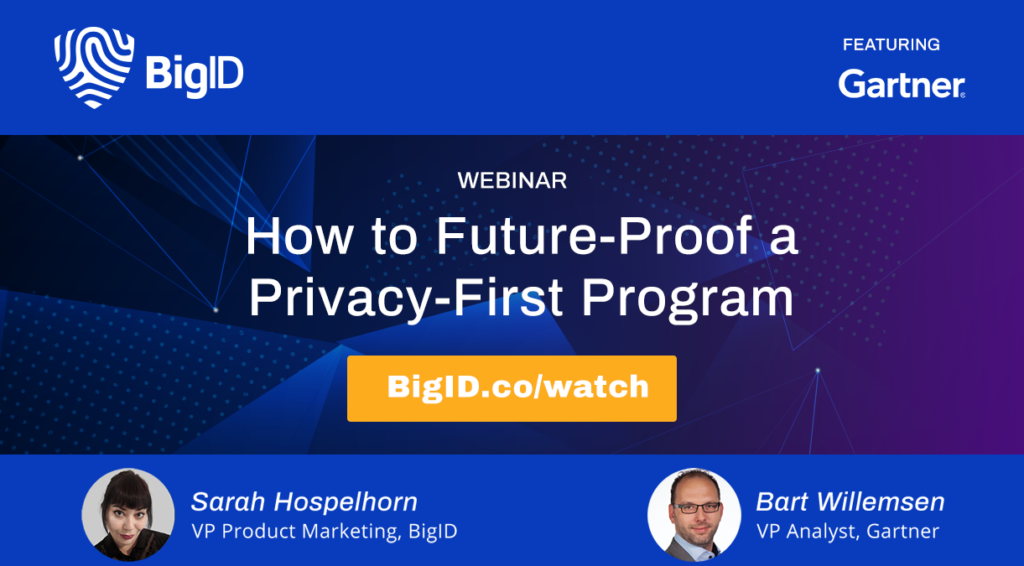 Privacy and protection regulations are a catalyst for change – not just for data privacy, but for data security, governance, and across the entire organization. In the next three years, "by 2023, 65% of the world's population will have Its personal data covered under modern privacy regulations," according to Gartner, and it's "paramount that [organizations] incorporate the demands of a rapidly evolving privacy landscape into their business's data strategy". A data-driven approach to sustainable privacy, security, and governance programs demands accountability and higher standards of data intelligence, automation, and scalability.
Gartner's report "The State of Privacy and Personal Data Protection, 2020-2022" highlights the challenges that organizations face in order to "adapt and evolve with the new business challenges" – including being able to support and protect an increasing volume (and broader type) of sensitive data. The report outlines key capabilities necessary to gain control throughout the data lifecycle, along with stages to build a sustainable framework that focuses on the data itself.
We explore these challenges in an exclusive BigID webinar – featuring Gartner Research VP Bart Willemsen – and walk through the key capabilities necessary for any organization to build a data-driven, sustainable, privacy-first program.
A data-driven program for data privacy, security, and governance requires more than checking a box, automating surface-level activity, or taking a survey. It's centered around data discovery: enabling organizations to gain visibility and insight into the sensitive, personal, regulated, and critical data that they collect across the data landscape.
By implementing this sort of program, organizations benefit from improved decision making, reduced storage footprint, increased customer trust, and being able to successfully implement strategic approaches to digital transformation initiatives.
Doing so drives business innovation, reduces risk, accelerates time to value, and positions organizations to proactively adapt to the evolving regulatory landscape.
Watch BigID's webinar featuring Gartner to learn why discovery is the first step to build a data-driven, privacy-first program – and find out the key capabilities that are necessary to gain control of your data lifecycle for privacy, security, and governance.