Accelerate End-to-End Cloud-Native Data Protection from Discovery to Enforcement with BigID & Wiz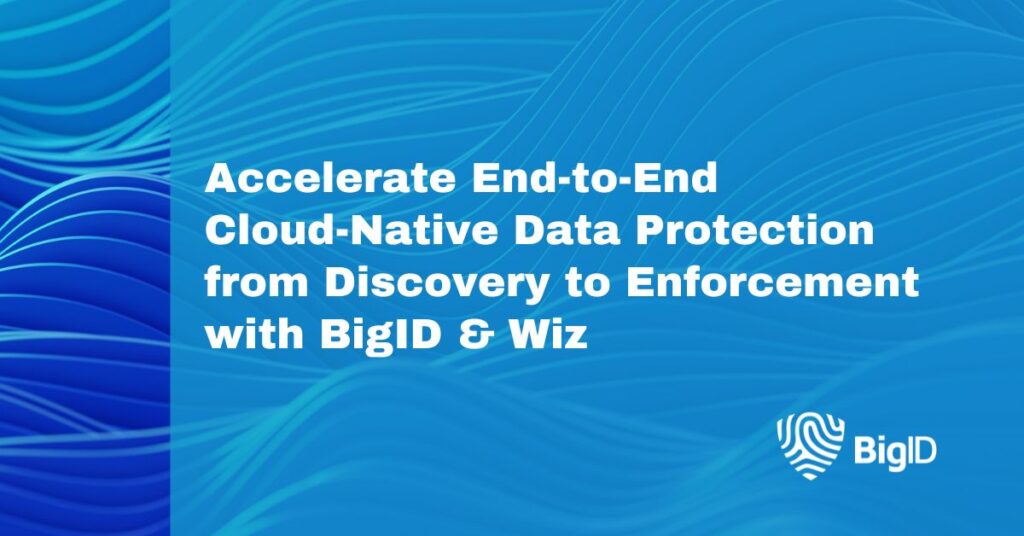 A data breach means a bad actor got access to data they shouldn't have. You can't protect what you don't know – so it's more critical than ever for organizations to understand what data they have, what data is at risk, and where their most sensitive data is. Wiz and BigID integrate to empower customers to take a data-driven approach when automating security controls in the cloud: making it easy to prioritize risk management based on deep data insight, with the granularity customers need to both protect data and enable secure analytics.
Wiz connects to cloud environments in minutes using a 100 percent API-based approach that scans platform configurations and inside every workload. The product's full security stack context surfaces the toxic combinations that show the attackers' view to a breach. Security and development teams use Wiz to proactively remove risks and prevent these risks  from becoming breaches.
With this integration, organizations can automatically discover their sensitive data across their data ecosystem, prioritize vulnerable data, and mitigate potential attacks based on recommended best practices and playbooks.
Together Wiz and BigID accelerate visibility and data protection in the cloud:
Identify which data stores are exposed to the internet
Improve their security posture by prioritizing high risk data, creating alerts on policy violations, and blocking the attack path.
Customers can now benefit from BigID's deep data discovery and classification inside the Wiz platform – making it easier than ever to protect mission critical data.
See the joint solution in action at AWS re:Inforce on July 26 & 27 – or get a demo with our security experts here.