Automate CCPA Data Rights
A Data Driven Approach for CCPA Preparedness.
Manage CCPA Consumer Data Rights with Data Access
Automated, scalable Approach To Discover, Map &Index Personal Information covered by CCPA.
When it comes into effect on July 1, 2020, the California Consumer Privacy Act ("CCPA") will transform how covered companies interact with customer data – and establish new penalties and liability for the personal information that they collect, sell and disclose. And, companies will now have to account for any data that can be linked, associated or related to California residents and households. BigID delivers the data intelligence foundation to discover and inventory personal information across an enterprise, index whose data it is and seamlessly operationalize consumer data rights.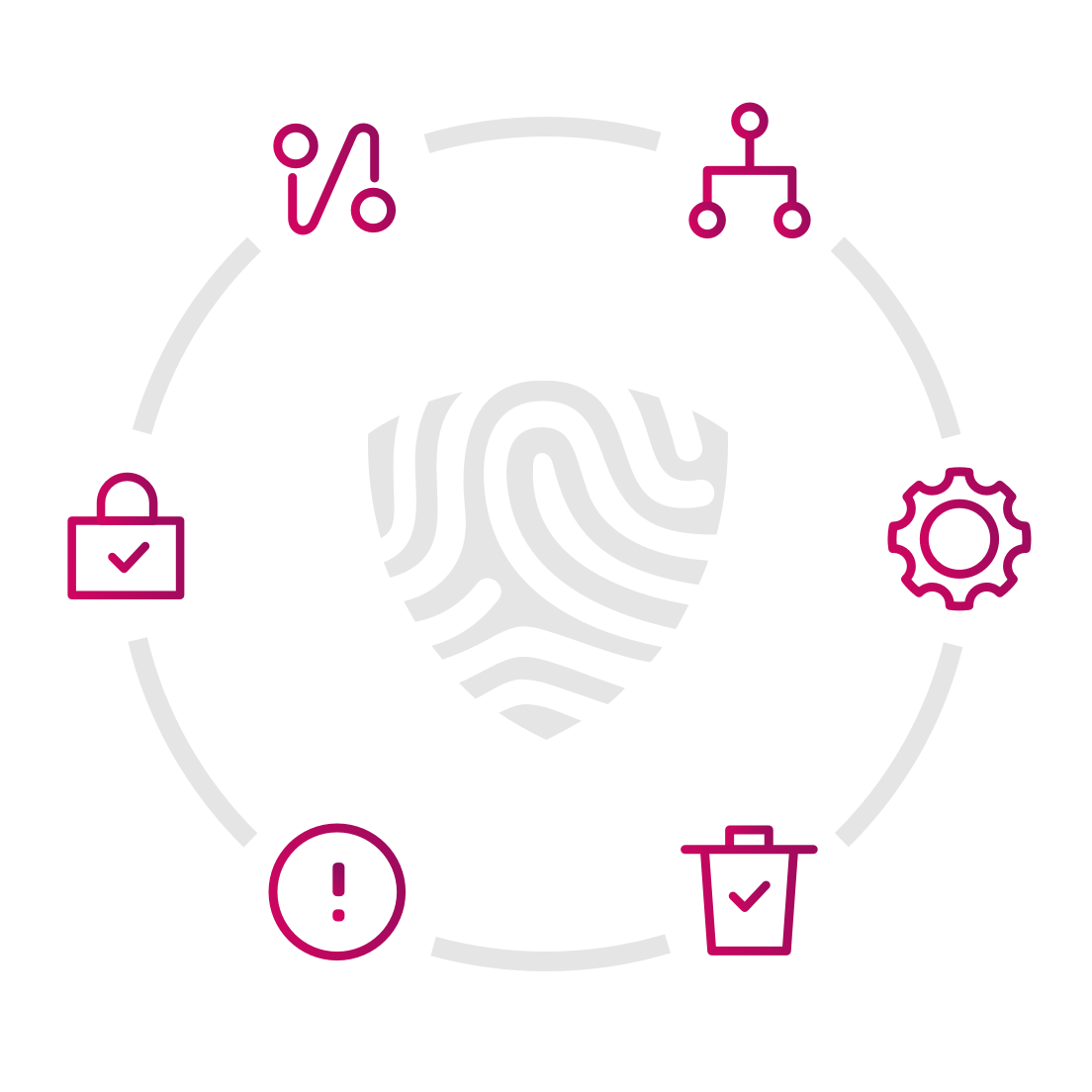 Maintain An Inventory Of Processing Activities
Data-first discovery and mapping of business process flows
Personal Information Discovery & Classification
Correlation and machine learning approaches automatically establish how identifiable data relates to a California consumer's identity.
Operationalize And Automate Consumer Data Access Requests
Automatically generate individual consumer reports, including specific attributes & categories of information collected, sold and disclosed.
Ongoing Validation Of Data Deletion Requests
Identify which data sets should be deleted in response to a request, enable targeted workflows and monitor whether additional data is being processed
Promptly Determine & Validate The Scope Of A Breach
Quickly and accurately identify which consumer identities and data attributes have been impacted by a breach using the affected system rather than spending days or weeks reviewing logs, files, monitoring tools and other artifacts.
Enhance Security Risk Analyses For California Consumer Data
Better understand data breach risk and orchestrate appropriate security controls through APIs