BigID for Box
Scan and manage sensitive data in Box for both privacy and security
How BigID Works for Box
In a few short years, Box has become a go-to provider for data storage and collaboration in the enterprise system. Organizations moving from the traditional data center to Box face unique privacy and security challenges, particularly when it comes to identifying sensitive data in Box and ensuring the appropriate controls to secure it.
Native platform restrictions and API limitations inside Box can make it difficult to scan documents at scale, identify data that is personal or sensitive, and understand metadata for simplifying governance and data lifecycles.
BigID has introduced a number of innovations to scan and process Box content for privacy and security use cases. It has developed custom API connections to scale scans for security-centric classification, privacy-centric correlation, and data lifecycle-centric metadata cataloging. It provides native support for Box's index to speed CCPA data rights fulfillment and includes features like data access intelligence to reduce access risk.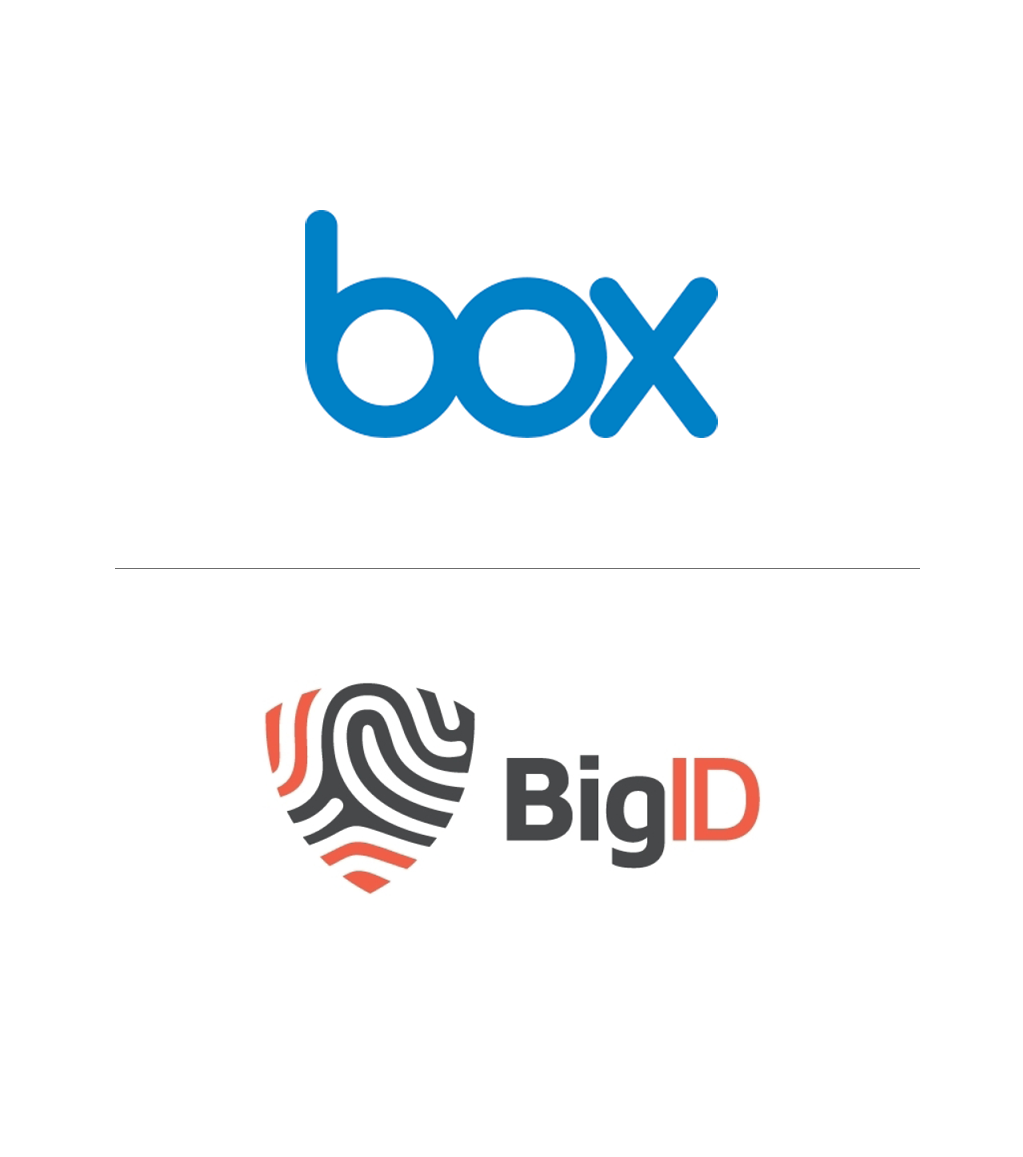 Technical Benefits
High-speed classification of Box content for personally identifiable information (PII), personal information (PI), and crown jewels

Support Data Subject Requests for CCPA and GDPR using Box native index without having to first scan Box

Find similar and duplicate data in Box with cluster analysis

Discover open access to sensitive content in Box to help security

Enforce data retention policies

Hyper-scale data classification leveraging all metadata and ML for PB-scale content scans

Flexible configuration for breaking down and prioritizing scans by creation date, data ownership, etc.

Support for critical privacy regulations like CCPA and GDPR

Secure API-level scan
Business Benefits
High-speed

Full CCPA and GDPR Data Rights Fulfillment

Identify sensitive data and access to data in context
Integrate metadata into a data governance catalog