BigID Becomes the First Snowflake Partner to Achieve Snowflake Ready Technology Validation in Both Data Security and Data Catalog Categories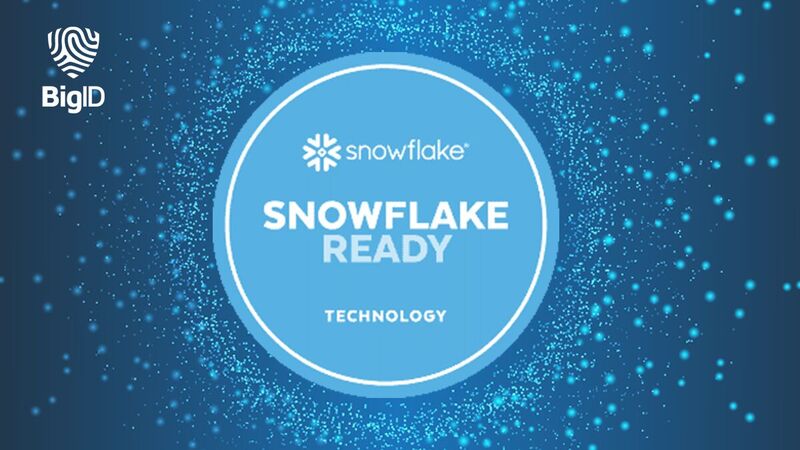 BigID is the first Snowflake partner to achieve competencies in both data security and data catalog categories, as part of the Snowflake Ready Technology Validation program. Achieving this validation confirms that  BigID's snowflake integrations have been battle tested and approved against Snowflake best practices across deployment, performance, security, compliance, and more. 
By introducing native data security and catalog controls for Snowflake, BigID empowers Snowflake customers with the first solution for simplified access control, a data-centric approach to data masking, and accelerated security controls to better manage and protect their data.  
As a validated solution in both data security and data governance, customers can:
Gain continuous control of their snowflake data and automatically detect new and changed data

Automatically find and classify all types of data – including dark data – alongside sensitive, regulated, critical, and personal data

Streamline access policy definitions with a data-driven approach

Apply intelligent tag-based data masking based on sensitivity and type
"The Snowflake Governance Accelerated Program promotes integrated partner solutions like BigID to know, control, and unlock data in the Snowflake Data Cloud," said Tarik Dwiek, Head of Technology Alliances at Snowflake. "BigID's Data Access Application for Snowflake enables automated discovery, classification, and sensitive data masking. Partnering with BigID is a natural fit, given their industry-leading capabilities across discovery and classification."
Read more about how BigID accelerates security and governance in Snowflake – or schedule time for a 1:1 demo with our cloud data specialists.