Cloud Security Alliance & BigID Sheds Light on the State of Cloud Data Security in 2022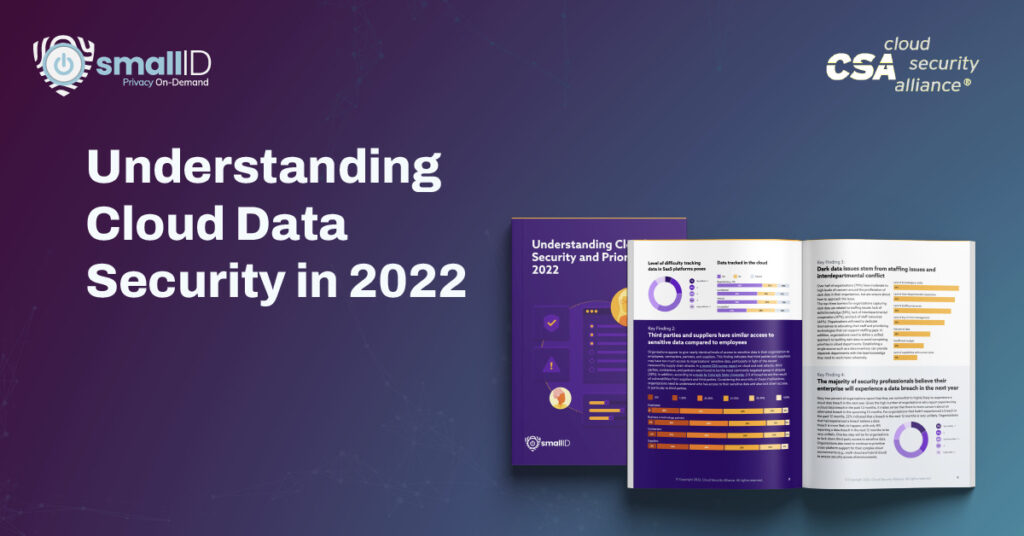 With the increased adoption of hybrid and multi-cloud models, data is multiplying across a range of hosted services, applications, and data stores at alarming rates. Unfortunately, as this data footprint expands, so does organizational risk. It's increasingly critical to grab complete visibility and control of your data across the cloud to mitigate unwanted exposure and maintain compliance.
In partnership with the Cloud Security Alliance (CSA), we surveyed over 1,500 IT and Security professionals to learn more about the current sentiment on cloud data security, particularly on:
Current approaches around cloud data security
Biggest concerns and challenges with protecting sensitive cloud data
Future priorities for strengthening their cloud security strategy
The report found that:
Organizations are struggling with securing and tracking sensitive data in the cloud: Only 4% believe all of their cloud data is sufficiently secured: over a quarter of organizations aren't tracking regulated data, nearly a third aren't tracking confidential or internal data, and 45% aren't tracking unclassified data.
82% of organizations consider capturing dark data a moderate to high priority this year. Additionally, 79% of organizations reported having moderate to high levels of concern around the proliferation of dark data in their organization but are unsure about how to approach the issue.
SaaS Data needs to become a priority: 76% of organizations rate tracking data across SaaS platforms as moderately to highly difficult.
Organizations are utilizing multiple cloud platforms: 86% of organizations utilize multiple cloud platforms to store their data- across IaaS, PaaS, and SaaS
62% of organizations report that they are likely to experience a cloud data breach in the next year.
As the reliance on cloud services continues to scale, and as malicious actors continue to evolve their ways, it's critical to get a hold of your data wherever it exists in the cloud. Implementing data security posture management (DSPM) with SmallID accelerates data discovery with context, improves risk posture, and reduces your attack surface to mitigate the chance of a breach.