Don't Miss the Ultimate Cloud Data Security Webinar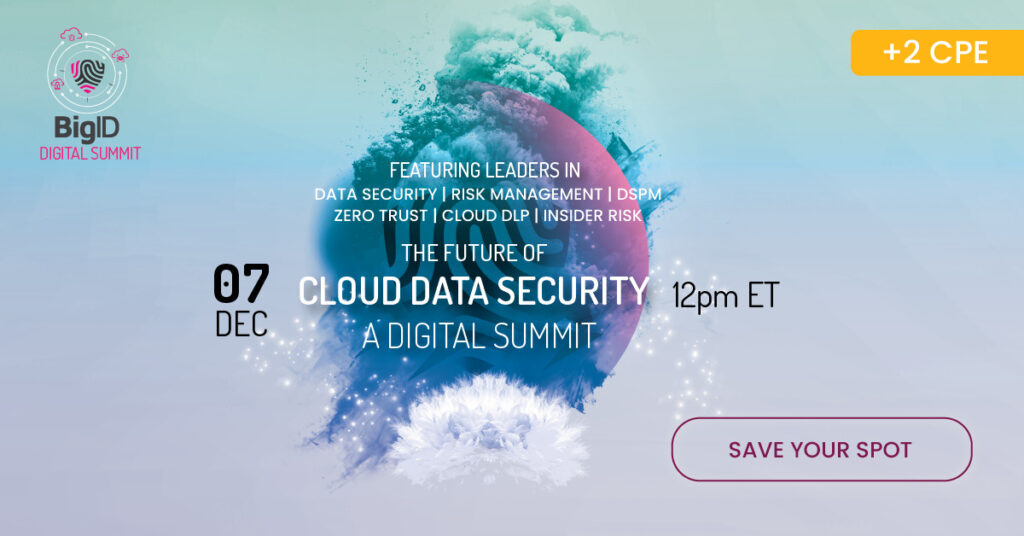 Christmas is coming early this year and the countdown has begun for the most anticipated executive digital summit: The Future of Cloud Data Security – 2024 and Beyond. This immersive webinar promises a front-row seat to groundbreaking insights, expert panels, and a chance to redefine your approach to cloud data security.
Mark your calendar for December 7th | 12:00 pm ET and register here now.
Featured sessions
This digital summit boasts several unique thought leadership speaking sessions including:
What you can look forward to
Hear firsthand from leading CISOs as they unveil strategies to minimize data risk across the multicloud landscape. Gain insights that go beyond theoretical concepts and learn practical approaches that actually work.
But wait…there's more— this digital summit blends a multitude of unforgettable and actionable insights with some additional bonuses that are just too good to pass up on.
CPE Credits: Elevate your professional standing! Attendees will be eligible for 2 CPE credits, making it a valuable investment in your career growth.
Make an Impact: Your registration isn't just about attending a webinar— it's about making a positive impact. For every registrant, we'll contribute to restoring seagrass and microalgae in Spain with SeaTrees, fostering environmental sustainability.
Participate to Win: Sign up, engage in our insightful panels, and stand a chance to win exciting raffle prizes! Your participation could unlock a world of surprises.
Don't miss out on the digital event of the year— save your spot and register for The Future of Cloud Data Security – 2024 and Beyond today.