Introducing the BigID App Marketplace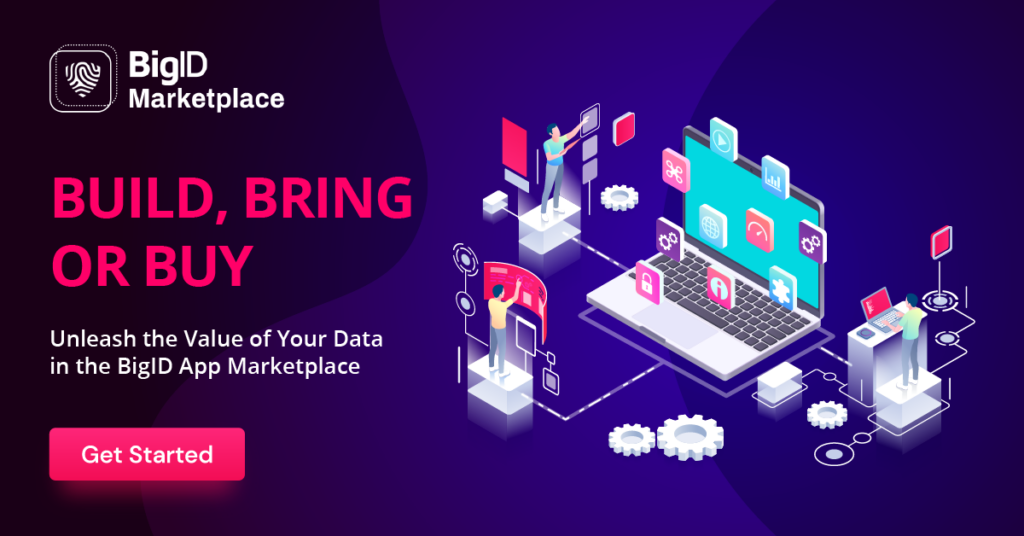 Today we're thrilled to announce the BigID App Marketplace: designed to drive innovation and foster transformational apps for data privacy, security, and governance – all in a unified platform.
BigID's app marketplace makes it easy for organizations to get more value from their data in a single platform: reducing data integration costs, extending to custom use cases, and accelerating time to value.
Find, buy, and deploy apps for data privacy, security, governance, and beyond
Choose between apps, utilities, and integrations to cover your unique business needs
Guarantee a smooth upgrade process with BigID certified apps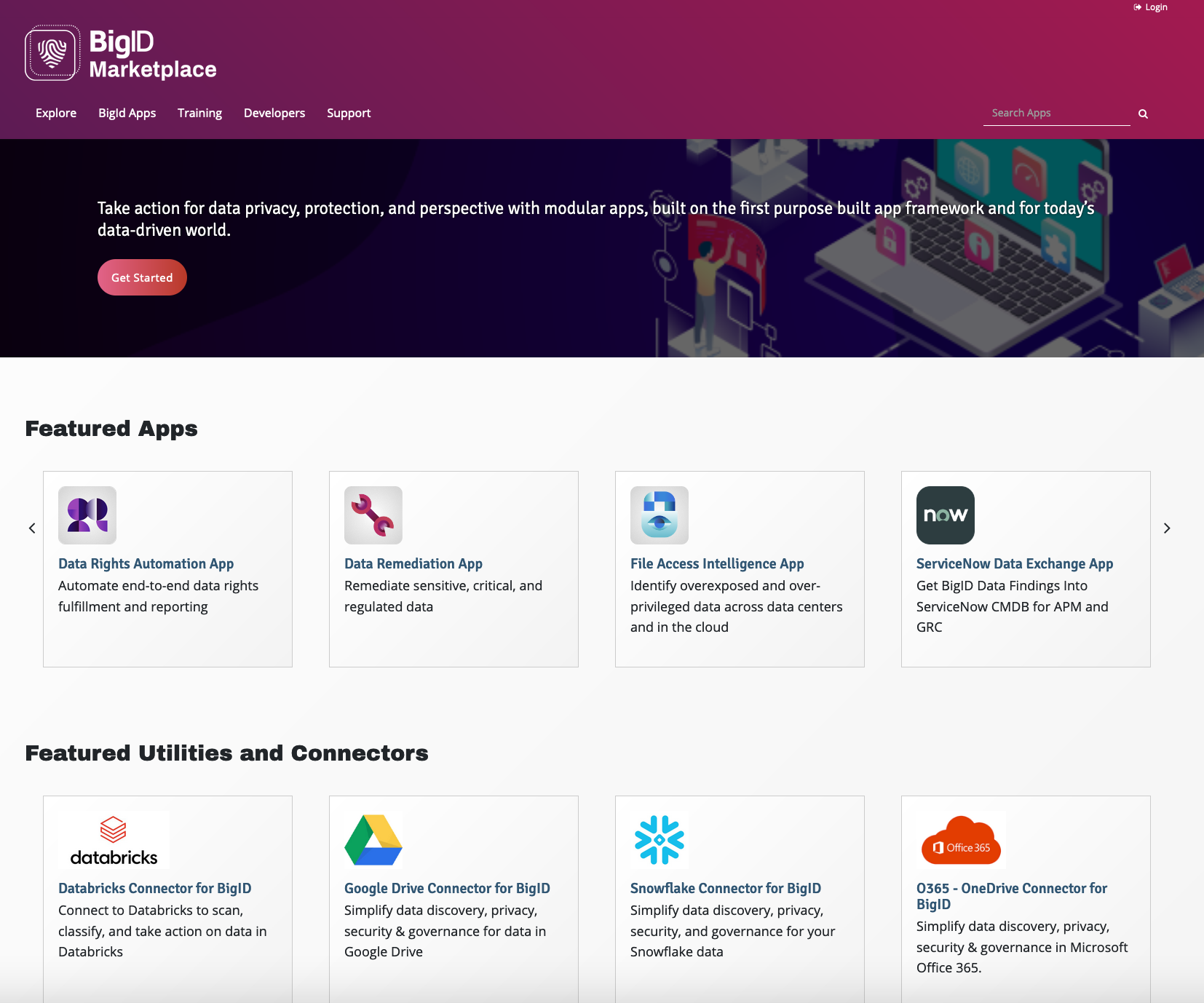 The App Marketplace empowers customers and partners to extend and action data insights and unleash the value of their data. Organizations can build, bring, and buy BigID and 3rd party apps to action and automate their data for privacy, security and governance. All apps are powered by BigID's ML-driven discovery-in-depth foundation, to leverage unparalleled insight, analysis, and context from enterprise data.
Visit the BigID's App Marketplace to learn more about how to extend and enrich data privacy, security, and governance – and try, build, and buy the apps that your organization needs.